November 30, 2016
Value of Research Instilled From the Start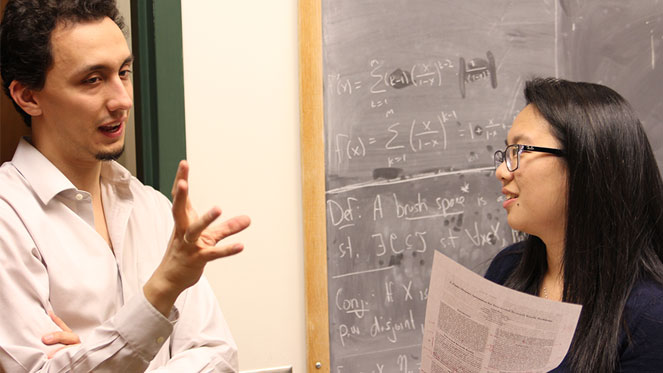 Whether through research training courses, senior honors theses or showcases like the Dietrich Undergraduate Colloquium, undergraduate students in CMU's Dietrich College of Humanities and Social Sciences have opportunities to engage in research at every turn.
Hannah Tomio, who is majoring in Russian Studies and electrical and computer engineering, is currently working on a project about the Soviet Union's space program.
"My goal is to examine the conflict between man and machine," Tomio said.