Give us a call
For an appointment during regular office hours, call:
For support or if you are feeling distressed after hours, call to speak with a phone counselor.
Office Location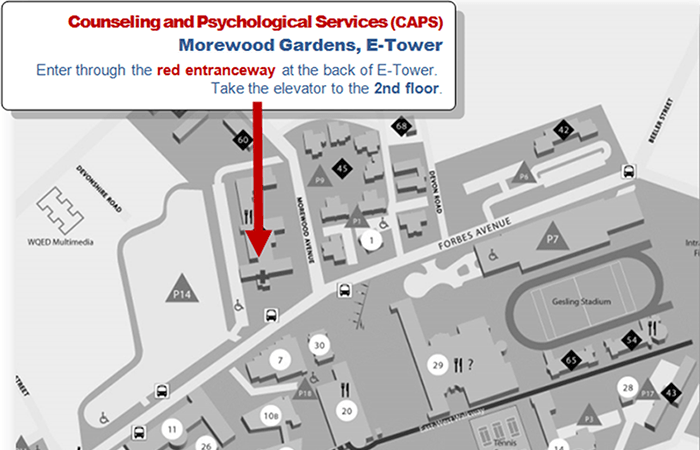 CaPS is located on the 2nd floor of Morewood Gardens, E-Tower.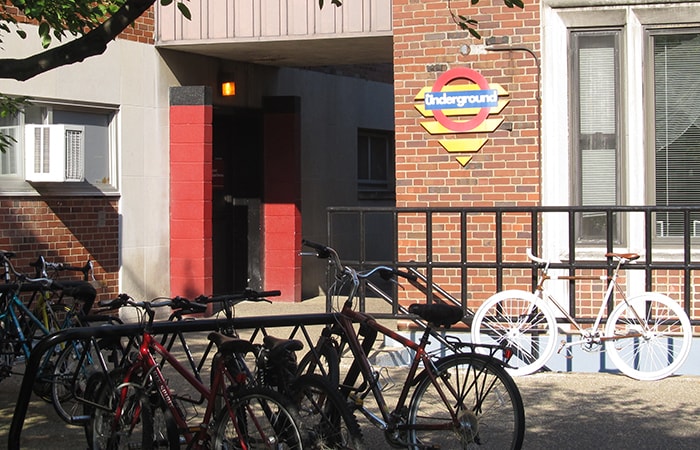 Enter through the red entranceway at the back of E-Tower. Take the elevator to the 2nd floor.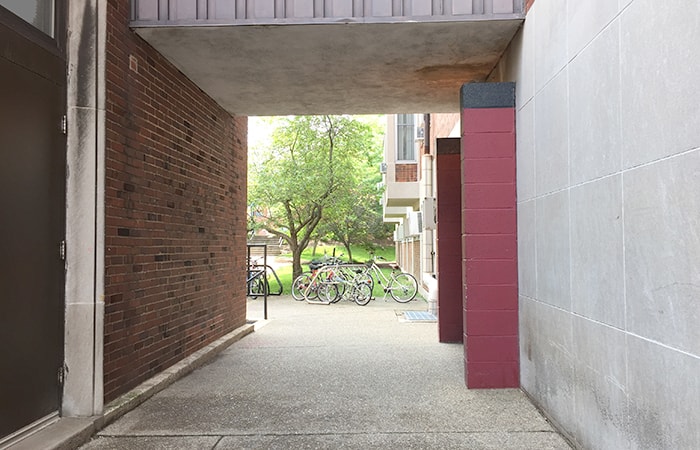 You can also enter through the parking lot-facing walkway, on the backside of Morewood Gardens.