Discover what CaPS can offer you.
CaPS offers same-day appointments for urgent situations, 24/7 on-call service for after-hours needs and a variety of counseling and psychological services. Therapists are also available to consult with any member of the university community regarding student mental health concerns.
Note: If you are interested in finding out more about our policy concerning evaluation and treatment for ADHD, you can find that information here.
CaPS Outreach Prevention and Education (COPE)
Through the COPE program, CaPS engages the CMU community through holistic and inclusive trainings that increase access to services, reduce barriers and help eliminate the stigma around seeking help.
COPE's philosophy around community engagement is grounded in a culturally inclusive approach that allows us to assess and create programming around the unique needs of the campus community. Together we can facilitate an understanding of self, others and the community around us.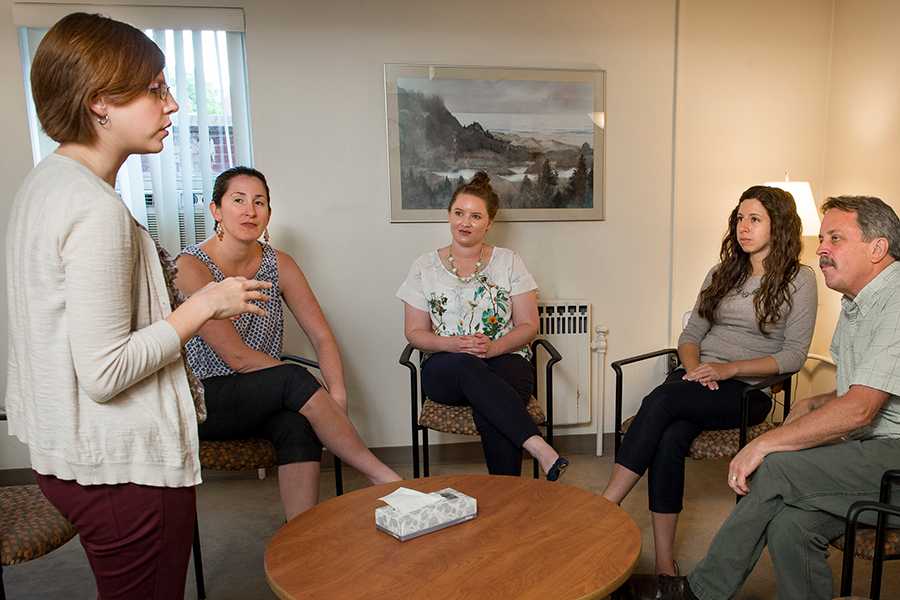 COPE services provide:
Information Services: Sharing information about CaPS services and mental health and wellness, at resource fairs, orientation activities and welcome receptions
Relationship Building: Participation and attendance at community events and activities
Training and Education: Developing awareness, knowledge and skills in the campus community around mental health issues, via panel presentations, workshop facilitation and skill trainings
Consultation/Assessment: Professional consultation and assessment with members of the campus community, including Residential Education staff, academic departments, student organizations and public safety representatives
Clinical Intervention: Facilitating individual and communal healing, including conflict mediation and postvention groups