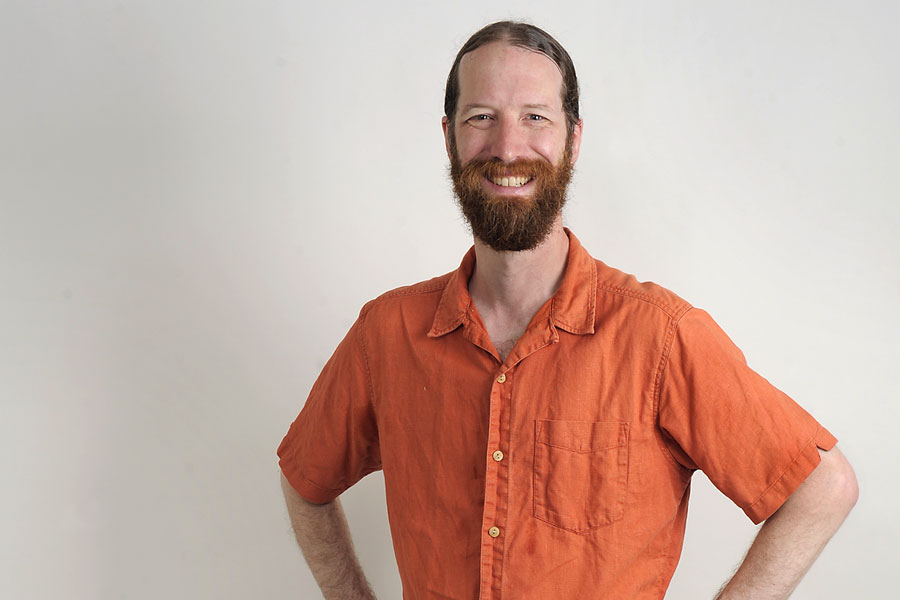 September 19, 2013
Carnegie Mellon Names Neil M. Donahue New Director of its Steinbrenner Institute for Environmental Education and Research
By Jocelyn Duffy jhduffy(through)andrew.cmu.edu
PITTSBURGH—Carnegie Mellon University has named Neil M. Donahue director of its Steinbrenner Institute for Environmental Education and Research (SEER). He succeeds David A. Dzombak, who recently assumed leadership of the Department of Civil and Environmental Engineering.
"It's a great opportunity to lead such a diverse and dynamic institute as environmental issues continue to emerge. I look forward to having our research complement ongoing work at the newly created Scott Institute as we all strive to solve the environmental and energy issues of the 21st century," said Donahue, a professor of chemical engineering, chemistry, engineering and public policy, and founding director of CMU's Center for Atmospheric Particle Studies.
Mark Kamlet, CMU provost and executive vice president, praised Donahue for his outstanding research and leadership abilities. "We look forward to having Neil as the new director to continue to help the Steinbrenner Institute change the ways the world thinks and acts about the environment," Kamlet said.
Donahue, who joined the faculty in 2000, is an internationally recognized expert in atmospheric chemistry and air-quality engineering. With more than 150 peer-reviewed publications, his research focuses on the behavior of organic compounds in the atmosphere, ranging from fundamental quantum chemistry to the way chemistry forms molecules that stick to particle pollution, such as wood smoke and diesel emissions.
His latest research has focused on chemistry that forms particles literally out of thin air - known as nucleation - as part of an international team called the CLOUD consortium at the nuclear physics laboratory CERN in Geneva, Switzerland.
"The air that we breath is chocked full of particles called aerosols. These tiny liquid and solid particles come from hundreds of sources, including trees, volcanoes, cars, trucks and wood fires, and some form when two very sticky molecules collide with each other," Donahue said. "The small particles influence cloud formation and rainfall, and affect climate and human health."
Donahue is extremely active in the community of atmospheric science and air quality researchers. He has served as associate editor of the Journal of Geophysical Research, Atmospheres and as a member of the editorial board for Atmospheric Chemistry and Physics.
Donahue also has served on the board of directors of the American Association for Aerosol Research and as a local section chair of the American Chemical Society. He is a fellow of the American Geophysical Union.
He received his bachelor's degree in physics in 1984 from Brown University, and a Ph.D. in meteorology and atmospheric chemistry in 1991 from the Massachusetts Institute of Technology (MIT).