Community Events
Focusing on Accountability & Allyship
Diversity, Equity and Inclusion can mean many things to various audiences. Here in the College of Fine Arts, we are working toward improving our efforts to become more inclusive and accepting of all people, regardless of their individual preferences, experiences, social identities and more.
In all programming this academic year, we will focus on the overall theme of Accountability and Allyship — how each of us is responsible for our actions and how we will work together to reach our goals. We are in this together. Some months we will celebrate and recognize national observances in our own way, but all our events may not relate to that one month's theme. We may, for your benefit, offer an event or discussion that's timely or important to talk about. We welcome your feedback on all our efforts and we look forward to working toward a unified vision of what DEI is for CFA.
Queer Art Market
spotlight and financially support queer artists and designers across CFA
October 3, 2023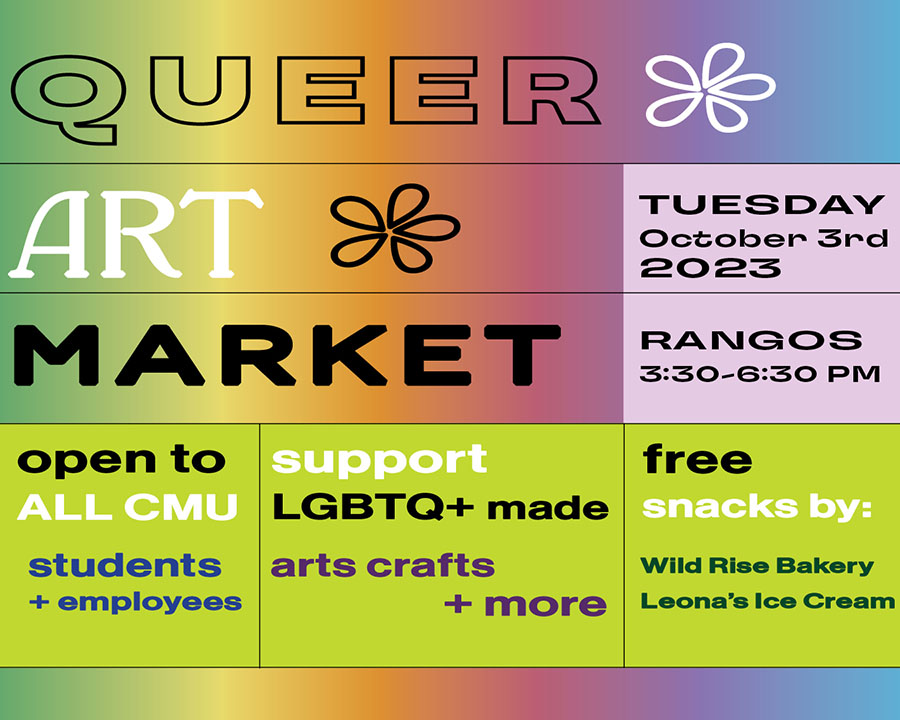 3:30pm–6:30pm | Art Market
Rangos Ballroom
Support the first Queer Art Market hosted by the CFA Office of Diversity, Equity and Inclusion and the Center for Student Diversity & Inclusion. This event aims to spotlight and financially support LGBTQ+ artists and designers across the CFA community. Don't miss the opportunity to support queer artists on campus while enjoying free snacks from Leona's Ice Cream and Wild Rise Bakery!