CFA Magazine 2020
Trail•bla•zer [ treyl-bley-zer ] (n.)
One whose thoughts, ideas, works or actions transform others' perceptions of what is possible.
One who pushes the boundaries of their field; does things previously unthought of; creates something new for those who follow.
Explore a sampling of CFA's Trailblazers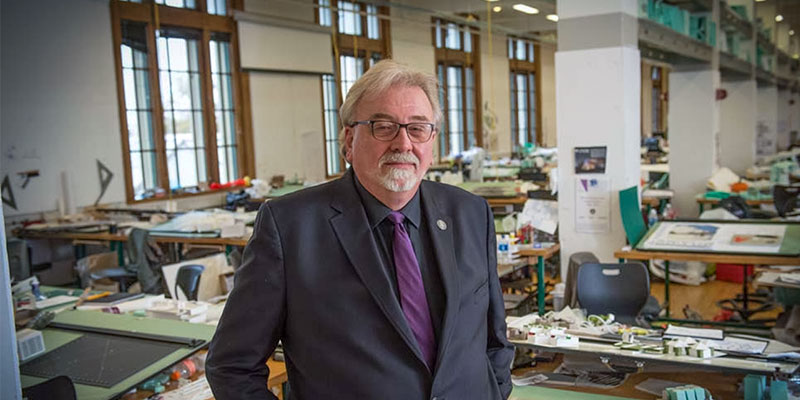 Letter from Dean Dan Martin
"With this issue of CFA Magazine, I wrap up ten years of service as the Dean of the College of Fine Arts. It has been the best decade of my life. No doubt about it. You cannot imagine the depth of my gratitude for the many hours of joy, reflection, relief, and inspiration that I have experienced during my tenure as dean."
Answering the Call
CFA students and alumni respond to the COVID-19 pandemic.
See how CFA students and alumni are responding to COVID-19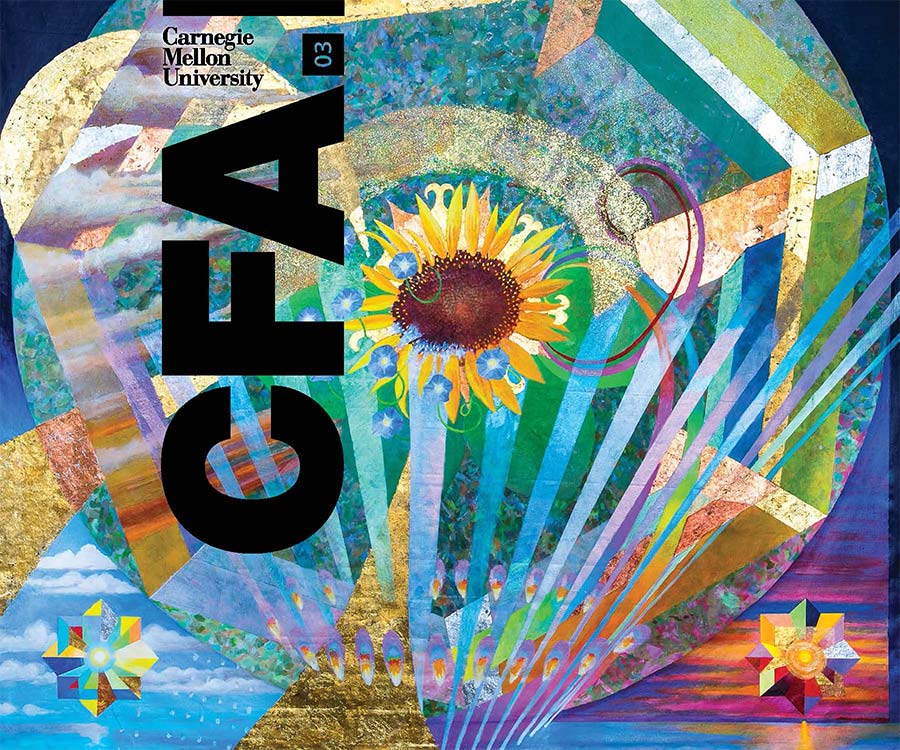 Miss the print version?
Whether you want to know more about what's going on at the College of Fine Arts or if you're just nostalgic for print design, you can download the CFA 03 Print Magazine [PDF].
Looking for a past version?
You can find past digital and print versions of the magazine, starting with our inaugural 2018 CFA 01 magazine in our CFA Magazine Archive.
College of Fine Arts
Publisher: Dan Martin, Dean, College of Fine Arts
Editor: Pam Wigley, Assistant Dean for Communications, College of Fine Arts
Assistant Editor: April Johnston
Project Manager: Alexis Morrell
Writers
Scottie Barsotti
Margaret Cox
Joyce DeFrancesco
Daniel Fernandez
Thomas Hughes
April Johnston
Joseph Lyons
Meredith Marsh
Andrew Ptaschinski
Ross Reilly
Emily Syes
Alexis Trbovich
Pam Wigley
Design & Production
Print Design: Marketing & Communications
Trailblazer Feature Illustrations: John Jay Cabuay
Web Design: Alexis Morrell
Photographers
Margaret Cox
Michael Henninger
Timothy Kaulen
Andrew Ptaschinski
Contributors noted in stories
Cover Illustration
The Sunflower detail by School of Art Professor Emeritus and former Dean of the College of Fine Arts, Lowry Burgess. The work is the seventh in a series Bugess titled "Vision Portal" paintings, begun in 1969 and worked on again from 2001–2012.