Pioneering Research & Creative Practice for 21st Century Change
The College of Fine Arts aspires to be recognized as the definitive international hub of arts, architecture and design education, research and practice in the 21st Century. Our passionate and inspirational world-class faculty, staff and students regularly produce extraordinary new culture, knowledge, techniques and technologies.
Challenging Boundaries through Research
We are agents of change, and we challenge the traditional boundaries of the arts through practice, research, solo endeavors and vibrant collaborations — within CFA, across Carnegie Mellon University and with colleagues around the world. We believe it is necessary to view all that we do as part of a research umbrella; creative practice, after all, is a form of research in and of itself.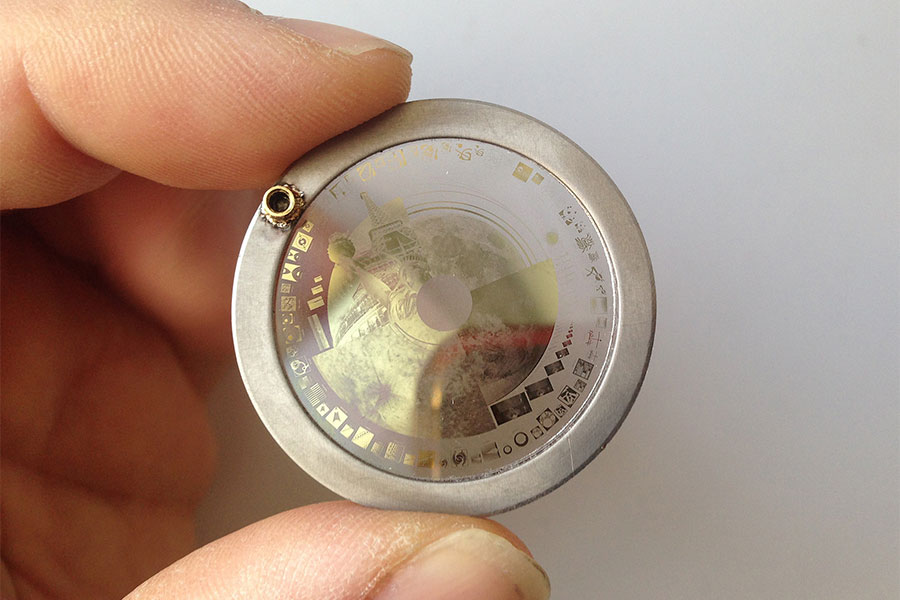 Constructing Creative Change
Our research and creative practice efforts span the depth and breadth of societal concerns, each one making its mark upon the world. Our work most often occurs outside a laboratory; we are not defined by parameters and standard explanation. This approach allows us to make a difference in a wide variety of subject areas, such as: health & wellness; sustainability & design ecologies; artificial intelligence & machine learning; mixed reality & emerging tech; and artistic endeavors.
Photo: The MoonArk chambers hold four engraved sapphire disks, like this one, which hold evidence of life on earth in the form of data, imagery and physical traces.
The Arts + Tech + More
You may find within CFA's research and creative practice projects things like works of art, new music and playwriting, new building systems and new platforms for expression. At the same time, our faculty, staff and students delve into research topics like advancements in urban living, social-innovation initiatives, and NSF-funded scientific work in technology and neuroscience. You've likely heard about the "intersection of the arts and technology." That's happening here.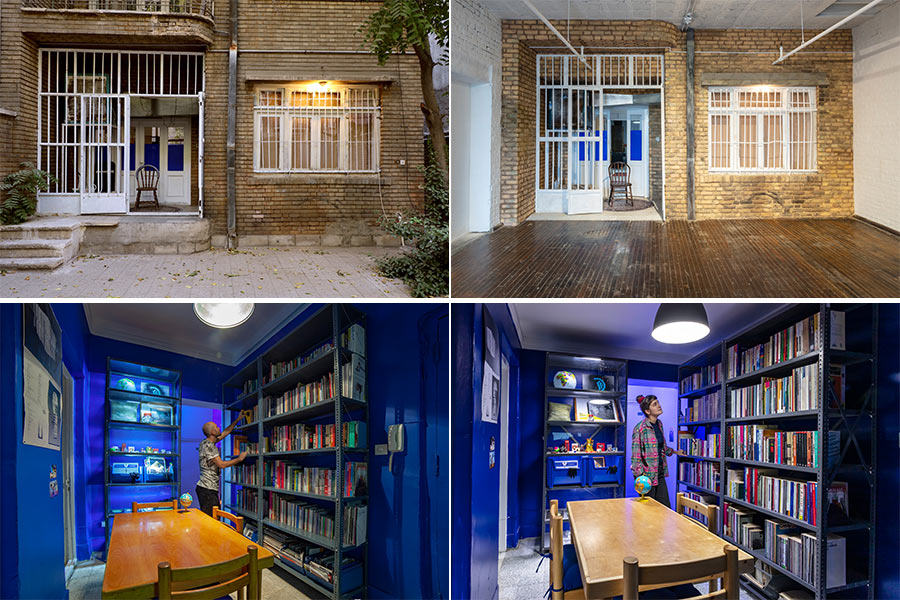 Thinking Local, Making Global
Here in CFA, research, creative practice and innovation are critical parts of our educational efforts. Faculty, staff and students are actively involved in vital research that bears fruit for our campus community and for our local, regional, national and international communities.
Photos: The Other Apartment, a collaborative project between CFA artist Jon Rubin and Tehran-based artist Sohrab Kashani. The project occurs simultaneously in Kashani's Tehran apartment (left) and an exact replica in Pittsburgh at the Mattress Factory (right).
Photo credits: Sohrab Kashani (Tehran, top left); Siavash Naghshbandi (Tehran, bottom left); and Tom Little (Pittsburgh, right).
Get Involved, Learn More
Learn more about our efforts, how you can become involved, how you can support our endeavors and more by visiting the following sites associated with CFA's research, creative practice and innovation.