School of Art
The Place for Art, Technology, Media and Theory
Combining a renowned studio program with the interdisciplinary resources of a cutting-edge research university, the School of Art at Carnegie Mellon University bridges traditional studio practice with the experimental practices of new and unconventional media. Driven by conceptual thinking and expanded notions of artistic practice, we stand among the world's most innovative programs.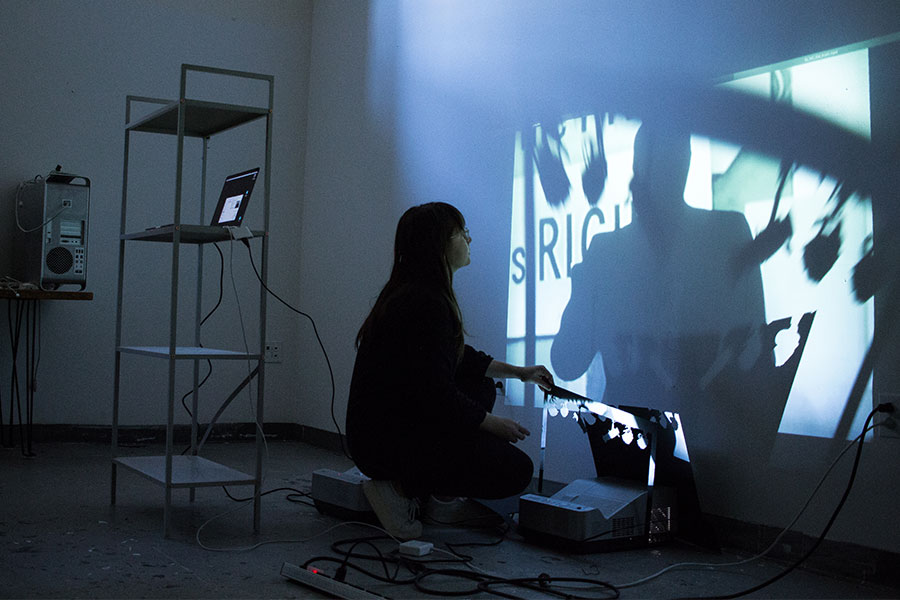 Art Making as a Vital Social, Critical and Intellectual Pursuit
Esteemed faculty provide a learning environment that fosters interdisciplinary experimentation, boundary crossing and the development of hybrid processes. The curriculum includes contextual practice, critical theory and emerging technologies alongside traditional programs in painting, drawing and sculpture. Designed as one of the most progressive environments for student learning, the School of Art offers students an unparalleled experience of learning, questioning and creating art in the 21st century.
Cutting-Edge Resources
The School of Art occupies over 50,000 square feet of fabrication facilities, multipurpose classrooms, media-specific studios and workshops, student and faculty studios, presentation rooms and exhibition spaces, offering students 24-hour access to both traditional and state-of-the-art tools. All upperclass students have dedicated, independent, 24-hour studio space. Recently opened in fall 2019, the MFA program has a new, significantly expanded facility.
Students have many opportunities to exhibit work both on campus and with the city's grassroots arts organizations. Both the undergraduate and graduate programs have galleries that students program and manage, and thesis exhibitions are held at the university's Miller Institute for Contemporary Art.