School of Music
Artistry and Innovation Share Center Stage
At the School of Music, students experience the best aspects of conservatory training and are encouraged to explore and develop extra-musical interests. Located within a top-tier research university, students can choose a more traditional, conservatory-style education or they can create their own educational path, integrating technology with performance, theory, history and composition.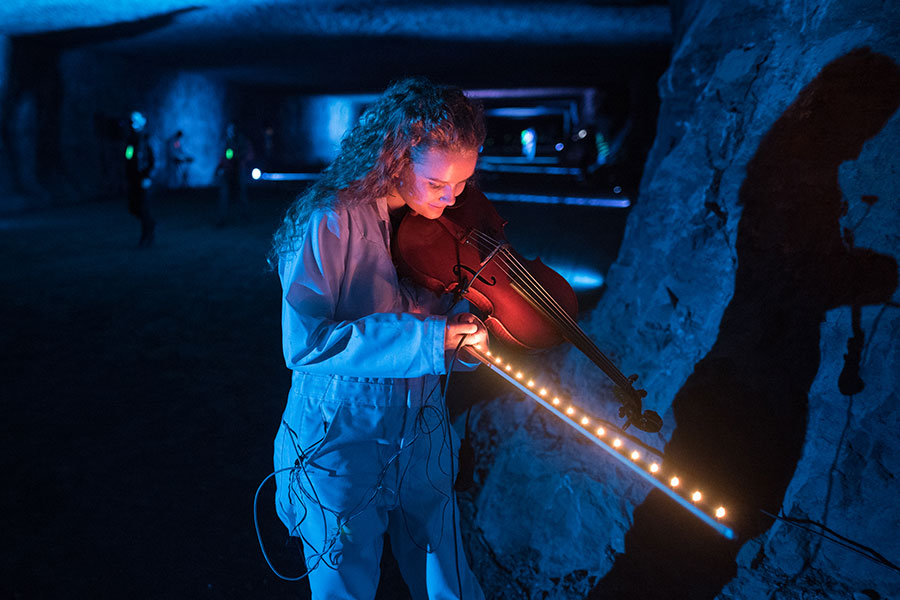 Expanding Musical Horizons
Performance plays a central role in your education at Carnegie Mellon University. As a School of Music student, you gain access to our broad spectrum of performance groups with opportunities to perform in a variety of musical traditions and styles. From ensembles and opera productions to chamber music and recitals, you will find yourself surrounded by world-class talent.
Make Meaningful Connections
Our students collaborate with others in their cohort and practicing professionals within their school and their communities. Students receive individual attention from their professors who are world-class teachers and performers.
The School of Music hosts over 250 performances a year. This affords students plenty of opportunities to connect with professors, other students and community members.