Research Centers & Labs
Within the College of Fine Arts' thriving research and creative practice environment, you will find various centers and laboratories dedicated to projects that advance the arts, architecture and design. Faculty, staff and students within several areas across CFA collaborate on these efforts — and, often, with colleagues across Carnegie Mellon — to pursue new and innovative works that benefit our communities at large.
Center for the Arts in Society
A collaborative effort of artists and scholars affiliated with CFA and Dietrich College of Humanities and Social Sciences, CAS is a faculty research center dedicated to the exploration of the arts as they relate to and involve the larger society.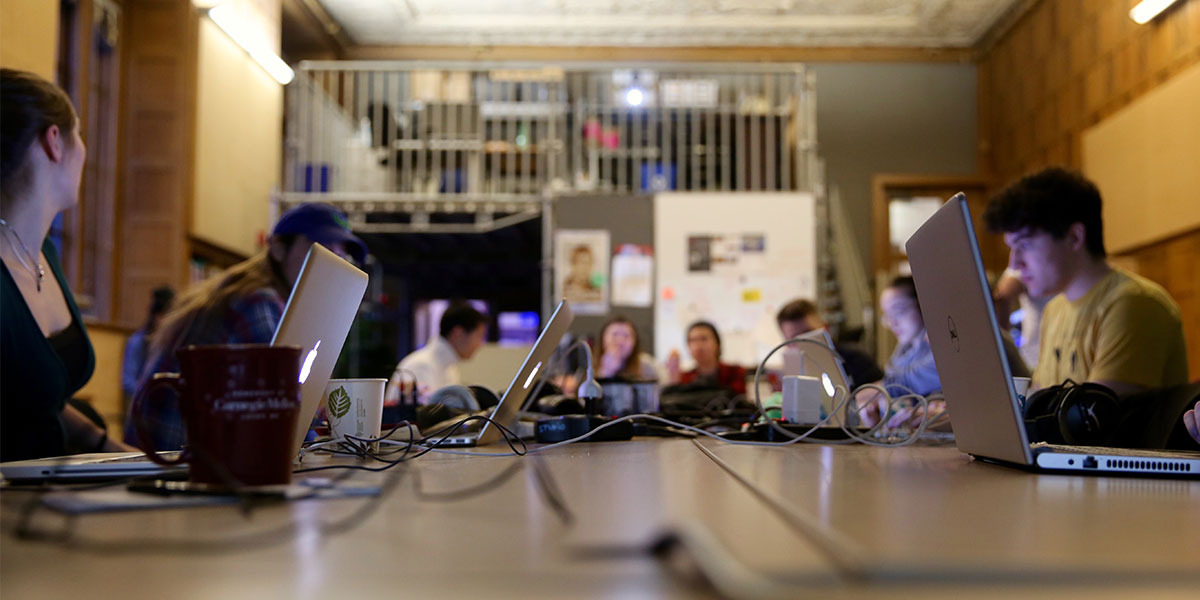 Frank-Ratchye STUDIO for Creative Inquiry
The Frank-Ratchye STUDIO for Creative Inquiry is a laboratory for atypical, anti-disciplinary, and inter-institutional research at the intersections of arts, science, technology and culture.