School of Architecture
Where Art and Technology Meet Practice
Architectural excellence demands both rigorous training in fundamentals and the development of unique specializations. Students may concentrate in a subdiscipline like sustainable or computational design — or they may combine their architectural studies with CMU's other renowned programs like the humanities, the sciences, business or robotics. Though every School of Architecture student graduates with intensive architecture knowledge, no two graduates leave with the same education.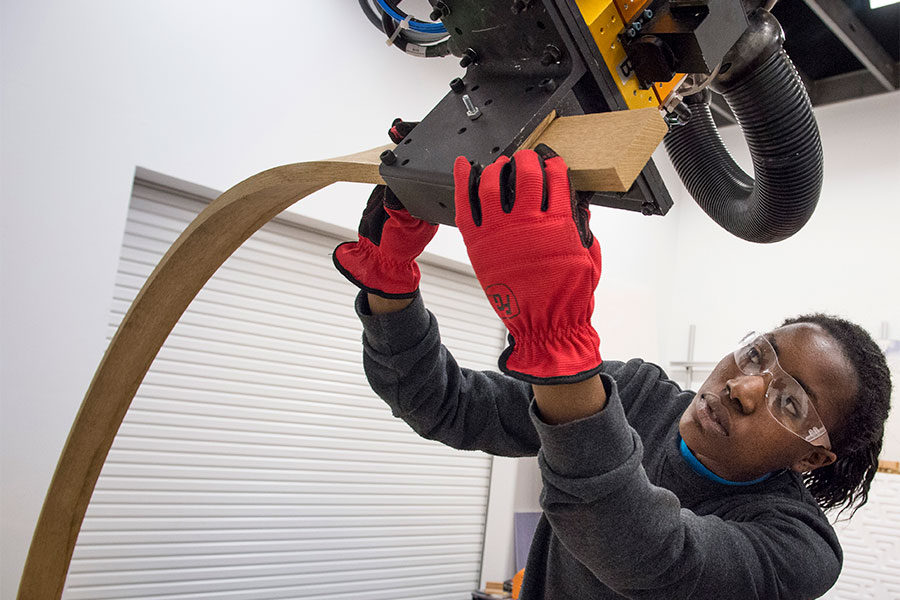 Design, Create, Make in the Real World
You won't just do one step in the process. You'll learn all the parts from conception to completion, providing you with a better understanding of what is feasible and making you a more empathetic designer.
As a School of Architecture student, your studio space extends from dFAB and the SHOP to the campus and the community. We encourage you to create in the public realm, and you will gain hands-on experience from day one.
Immerse Yourself in Interdisciplinary Innovation and Creative Inquiry
School of Architecture students see problems in their communities and they want to fix them. Our students push the boundaries of architecture: developing apps for museums, collaborating with theater students, creating a visualization program with Virtual Reality and building things with robots.