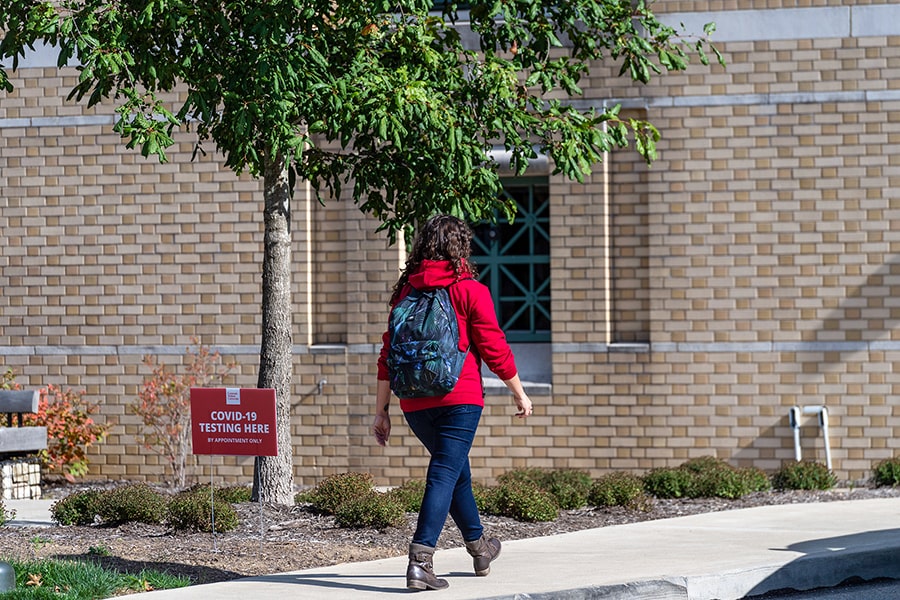 January 05, 2021
Staying Healthy on Campus
For new undergraduate students, college is a time of growth and independence; and for some that means that they are learning how to manage their own health. Particularly during the pandemic, this transition can be worrisome to parents and family members. University Health Services (UHS) provides high quality, evidence-based care to CMU students as a healthcare facility accredited by the Accreditation Association for Ambulatory Health Care. Services include primary care, acute and chronic condition management, immunizations (including flu shot clinics), allergy clinics, and testing for those experiencing COVID-19 symptoms. These services are provided via screening, referral, and comprehensive care team management.
During the pandemic, many individuals have delayed or avoided healthcare appointments out of fear. It is important to know that UHS has procedures in place to deliver healthcare safely for both routine and acute care so that students continue to have the full range of services available to them. Reduced density of the waiting room, traffic flows in the clinic, telehealth appointments, touchless check-in procedures, and negative pressure exam rooms (rooms that have lower air pressure, allowing for contaminated air to get pulled out of the room by exhaust systems that clean the air before it's pumped outside) are just some of the practices put in place to protect students and make accessing healthcare safer. Students should call UHS (412-268-2157) when in need of services so that a healthcare professional can assess their circumstances and assist in scheduling an appointment through either in-person or telehealth modes.
Many students arrive on campus with existing healthcare needs. UHS is happy to partner with them to develop a plan for continued care once they come to campus, whether that means assisting with medication or therapy for a chronic condition or consulting about managing that condition. It might also mean working with the Comprehensive Care Nurse Manager, whose job is to guide students and parents through the process of accessing the right care at the right time. UHS works closely with community providers such as local hospitals and specialists, as well as with university resources to develop a care plan that fits each student.
It also continues to be important for students to be vaccinated from the flu. It is not too late to get a flu shot (which is a requirement at CMU this year). Flu shots are still widely available at UHS and flu shot clinics will be offered at the beginning of the semester. 
We are all relieved by the news that the U.S. Food and Drug Administration has approved the use of several vaccines to protect against COVID-19 and are eager to learn when the vaccines might be available for our community in the coming weeks and months. We are working closely with county and state health officials to determine the rollout of the vaccines at CMU. We will follow all state guidelines in prioritizing who is vaccinated and in what order. CMU's health care employees and affiliates are included in the initial vaccine distribution currently underway. More information will be shared as it becomes available.