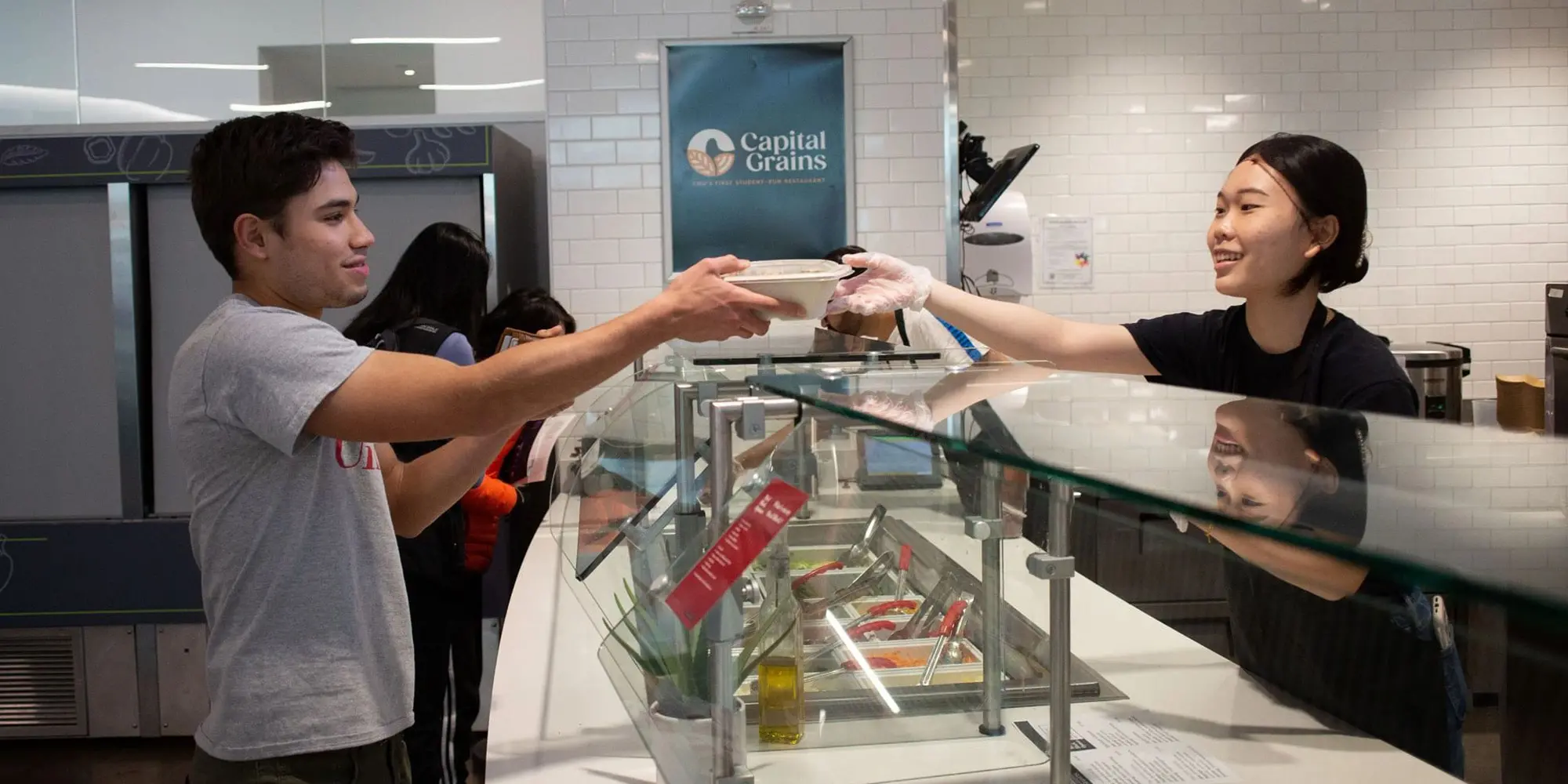 February 24, 2023
New Student-run Eatery Opens in the Tepper Building
Media Inquiries

Name

Peter Kerwin

Title

University Communications and Marketing
A new dining experience is now open on weekends in the Tepper Building that will provide another nutritious option on campus and an opportunity for students to grow their skills in restaurant management and operations.
Capital Grains(opens in new window) was created by David You, a senior at Carnegie Mellon University, in partnership with Chartwells(opens in new window), Dining Services(opens in new window) and CMU's Tepper School of Business(opens in new window). The student-run eatery is a first-of-its-kind for Chartwells, which oversees the dining experience at CMU and about 300 other college and university campuses nationwide.
"As one of the most notable entrepreneurial buildings in the world, the Tepper School was primed for a restaurant that was not only student-managed, but student-led," said Joe Beaman, director of Dining Services. "As dining professionals with business backgrounds ourselves, Mike Tokarek, the resident district manager for Chartwells, and I were eager to become a greater part of the educational model at Carnegie Mellon."
Beaman and Tokarek presented their vision for the restaurant to You after working with him in 2022, when You was a head orientation counselor tasked with creating the dining experience for 1,700 incoming first-year students during Orientation Week(opens in new window). 
You, who is pursuing a bachelor's degree in business administration with a minor in computer science, completed everything from customer research, discovery and surveys to product development, marketing and branding for Capital Grains. He designed the restaurant to operate with a team of 12 students including: a CEO, a chief financial officer, a chief marketing officer, a chief operating officer and up to eight service workers.
All the internships, which are funded by Chartwells and Dining Services, incorporate compensation and benefits.
"A quality meal can drive you to do your best work, and that's the experience we want to give to the campus community," said You, who is serving as the venture's CEO this year. "We want our healthy, nutritious and satisfying bowls to be an investment that students make in themselves."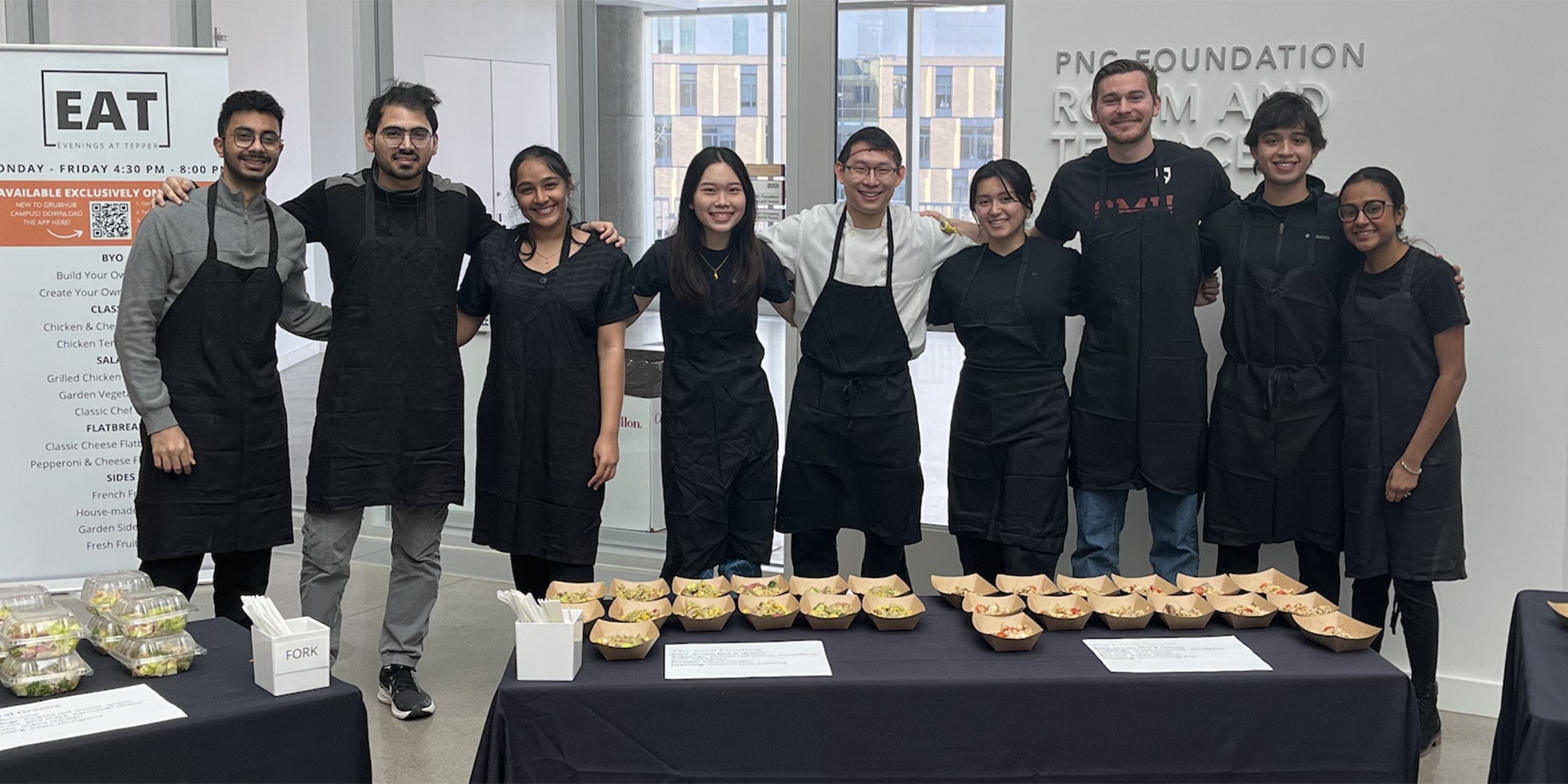 Prisha Goyal, a sophomore studying business administration and Capital Grains' first chief marketing officer, helped organize a food sampling event held prior to the grand opening in Rohr Commons, where students were able to taste menu items and provide feedback to the team. She was in charge of market research and developed a structured customer feedback process.
"The event was a great success! More than 80 people tried our bowls at the event and provided their feedback," Goyal said.
Goyal said she joined Capital Grains to gain "holistic, hands-on experience" while making a positive contribution to the CMU campus through its mission to provide fresh and nutritious food.
"We felt that with the caliber of students ... let's allow them to build the concept from their own ideas."
— Mike Tokarek
Rafael Isea Rodriguez, a first-year student majoring in business administration and Capital Grains' chief financial officer, is thankful to be part of the CMU community and wanted to work at the restaurant for the chance to leave a lasting impact.
"With the demonstrated success of this project, Capital Grains will mark the path for other student-run businesses on all the campuses that Chartwells operates within, and it will be a rewarding opportunity to show that one can manage the responsibility required to launch a successful business as a student," Rodriguez said.
Michael Maddalon, a junior studying business administration and the new restaurant's chief operating officer, praised You as a terrific leader.
Moon Tan serves a customer their bowl.
Dining at CMU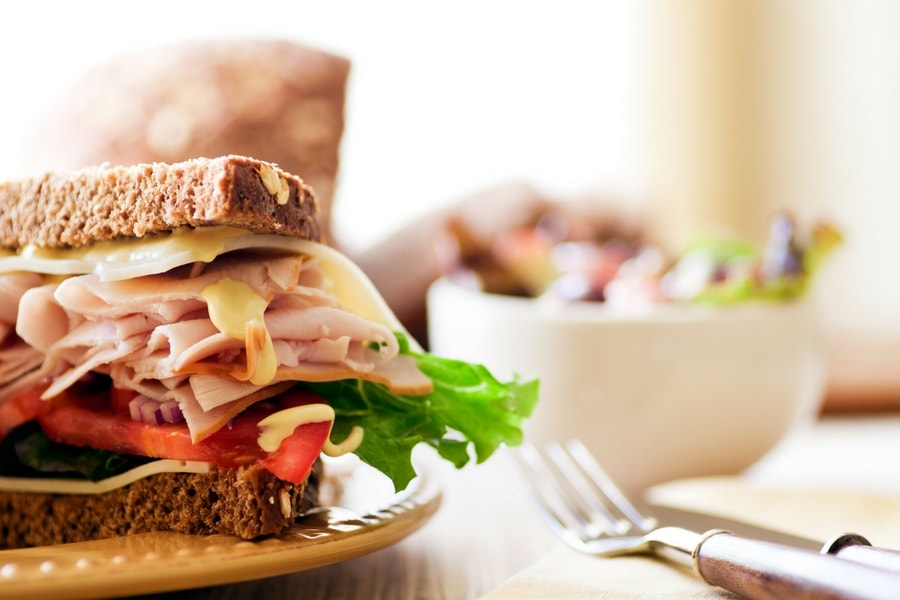 A variety of dining options are available on and off campus. For locations, menu items and hours of operation, visit the Dining Services website.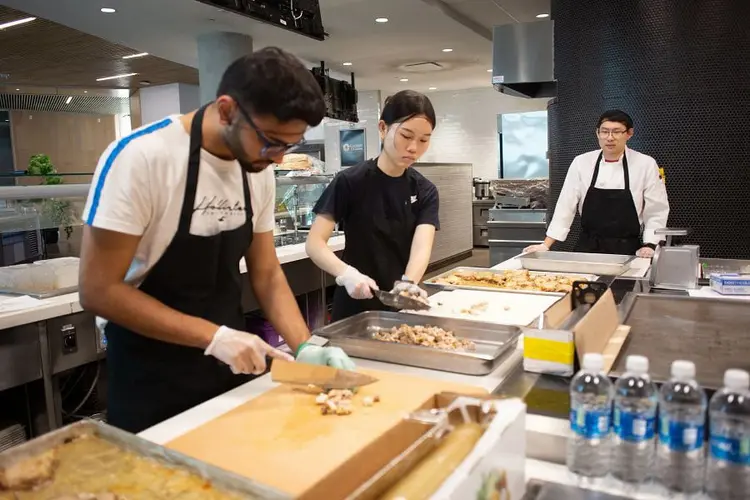 Purav Kothiya, left, and Moon Tan prepare the chicken while David You, right, reviews their work.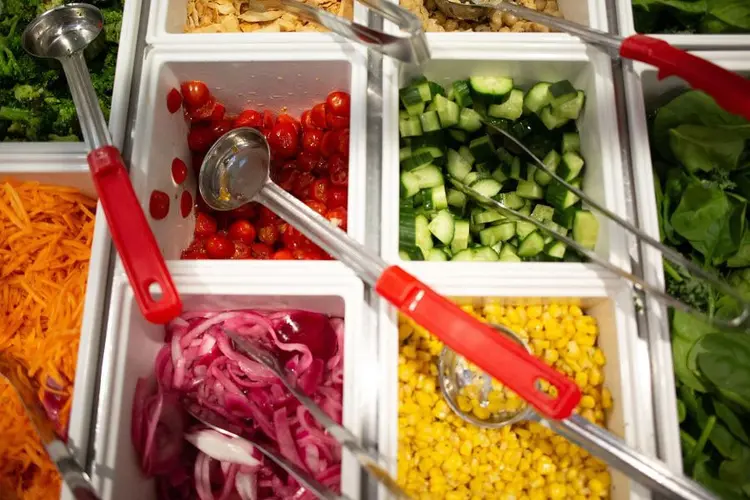 Bowl options were decided upon through customer surveys and feedback from students.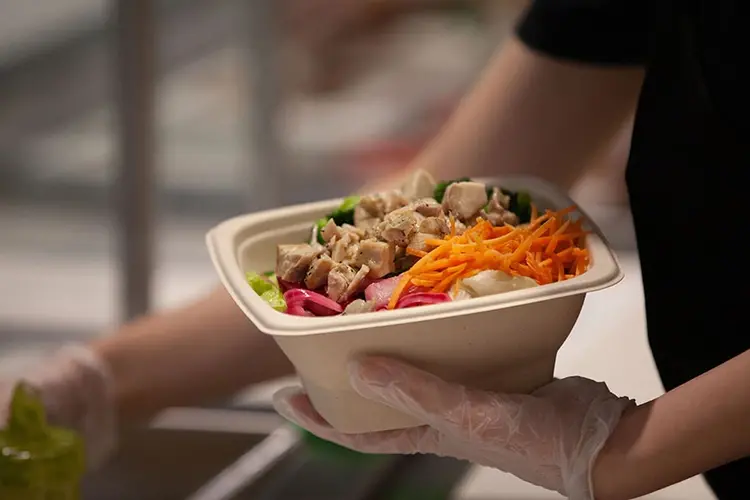 A prepared order of a customized bowl.

Moon Tan is preparing a bowl for a customer.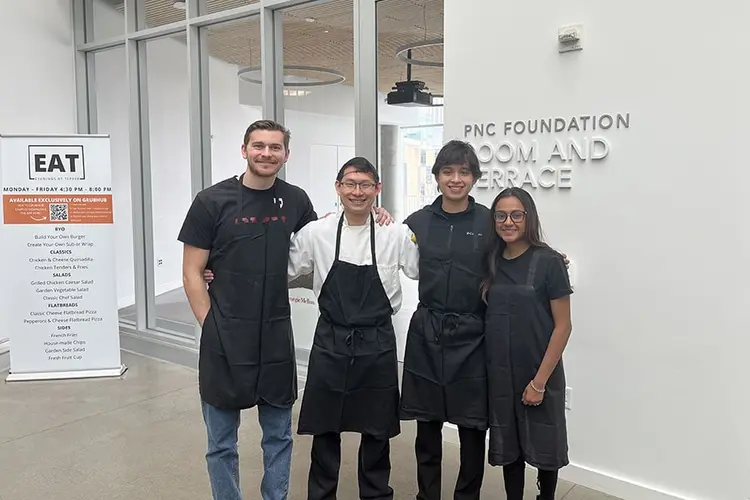 From left to right, the executive team of Capital Grains for spring 2023 is Michael Maddalon, David You, Rafael Isea Rodriguez and Prisha Goyal.
"More than that, David is a great person. I think we all look up to him and are inspired by him, myself especially. These past four months David has gone above and beyond putting in work when no one was looking, to build out our fast, casual concept into something we're all incredibly happy with," Maddalon said.
Tokarek is pleased with what he says has become a great business venture and partnership between Chartwells, Dining Services and now the CMU student community.
"We could have easily taken the standard route of giving students the opportunity to manage a cookie-cutter concept, but we felt that with the caliber of students we were working with, let's allow them to build the concept from their own ideas and market research," Tokarek said.
Capital Grains is located on the second floor of the Tepper Building in Rohr Commons. Current hours of operation are Saturday and Sunday from 12 to 3 p.m.