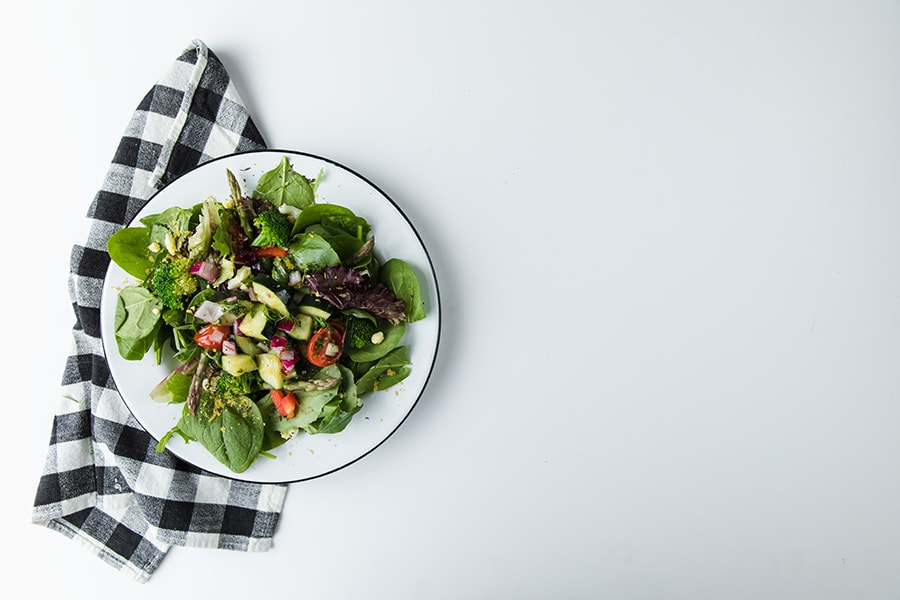 May 15, 2018
Chartwells Named New Primary Dining Vendor at CMU
After an extensive, competitive process, Carnegie Mellon University has agreed to terms with a new primary foodservice vendor for its diverse and multifaceted dining program.

Beginning July 1, Chartwells Higher Education, a division of Compass Group, will join CMU Dining Services to build upon the goal of becoming a best-in-class dining program. Together, Carnegie Mellon and Chartwells will engage the entire campus community through provision of the highest quality food, service, technology, marketing, innovation, sustainability and wellness.

Pascal Petter, director of Dining Services, said the new contract comes after an eight-month request-for-proposal process in which a committee of 60 stakeholders from across the university reviewed proposals, participated in on-campus vendor presentations, and submitted their evaluations based on a number of assessment factors. The factors included overall experience and qualifications; menus and catering; nutrition, health and wellness; sustainability; marketing and technology; and unique fit for CMU.

The committee overwhelmingly chose Chartwells after it scored highest in each evaluation category.

"This decision was a collective one, an important aspect of the decision-making process that we pride ourselves on here at Carnegie Mellon," said Petter, noting the committee represented students, faculty and staff from departments and groups all over campus. "Our dining program cannot achieve greatness without the collaboration and engagement with those we serve."

Some of the proposed ideas for the future include enhanced mobile ordering, digital loyalty reward cards, iPhone coffee bars, automated smart markets, robot deliveries, food lockers and beacon technology.

"An ideal dining program should be transparent and cutting-edge, with quality to be proud of," Petter said. "With Chartwells' comprehensive and balanced approach to amenities and innovation coupled with integrity and a student-first philosophy, I am confident this is an ideal we will achieve for our community."

Gina Casalegno, vice president for Student Affairs and dean of Students, said Chartwells' vision for the future of campus dining supports the strategic plan of both the Division of Student Affairs and the university as a whole.

"Carnegie Mellon is a place of great diversity, and that's a core part of our identity as a collaborative, innovative and inclusive university," Casalegno said. "Our community merits a program and spaces that bring people together, to fuel the bodies and minds of students with healthful foods and inspiring settings for engagement. Our program must also enhance our students' time together to form friendships, socialize, collaborate, and focus on personal and community well-being. Our dining venues bring together the entire community of students, faculty, staff, and friends of the university, and Chartwells is the right partner at this time in our history to help us achieve a best-in-class program for Carnegie Mellon."

Lisa McEuen, CEO of Chartwells Higher Education, said Chartwells took time during the process to visit CMU's campus, talk with community members, and learn more about what makes CMU unique.

"We were privileged to be included in this process and spent many hours on campus, understanding the community's unique needs from late nights to early mornings and during athletic events," McEuen said. "We observed Carnegie Mellon students who give 110 percent all the time and saw the need for spaces on campus for students to socialize and decompress. The programs and places we proposed are designed to help them relate, adapt, and thrive."
Tanvi Joshi, a senior majoring in chemical engineering and engineering and public policy, said Chartwells understood the interdisciplinary environment at CMU and illustrated that in their proposed plans and concepts through integrated technologies and collaborative spaces.
 
"They truly listened to student feedback," said Joshi, a member of the RFP Review Committee. "For example, students mentioned that some global cuisines are lacking on campus and Chartwells incorporated plenty of global cuisines in their plans for campus dining. Last but not least, I really loved that Chartwells plans to create spaces to unplug and unwind as well as serve food that is healthy but also appetizing and delicious."
Chartwells has identified additional priorities for campus dining, including globally-inspired food made with authentic spices and cooking methods that celebrate the university's diversity; integrated technologies that offer convenience and function to increase student engagement and satisfaction; increased sustainability and food security efforts; and a healthy and customized nutrition philosophy.

"Our dining program plays a key role in the wellness of our community in such a broad capacity — healthful food choices, food that reminds us of home, positive dining experiences, spaces that make us feel welcome and included, and sustainability efforts that make us all better stewards for the planet," said Josh Centor, associate vice president of Student Affairs and director of Athletics, Physical Education and Recreation. "Chartwells includes all of these areas in their plans for our campus. This comprehensive approach to wellness is an essential component to the future of our dining program."

As CMU begins this new partnership with Chartwells, it will conclude its agreement with the CulinArt Group. The partnership has resulted in much progress and growth for Dining Services over the past nine years.

All union employees currently employed through CulinArt will have the opportunity to stay on campus and become part of the Chartwells team, giving them the opportunity to maintain their pay, benefits and seniority.

Like Carnegie Mellon, Chartwells looks to the future in terms of progress and impact. As a Center for Excellence account for Compass Group, Carnegie Mellon will be a showcase, best-in-class account used as a regional training center for best practices and an innovative test center for new technology and sustainability and enrichment initiatives.

"Chartwells will incorporate best practices, resources, and years of experience from our accounts across the country and will invest in training and educating management and hourly employees to bring the Carnegie Mellon program to the next level," McEuen said. "Carnegie Mellon will also benefit from our proprietary back-of-the-house inventory management systems, online nutrition and allergen information, recipe management programs, exclusive technology, Student Success Program, and a wide variety of sustainability initiatives."

Chartwells will operate 20 food service concepts across campus, serve as the primary on-campus caterer, and partner with national and local vendors to build a robust dining program.

To learn more about the request-for-proposal timeline, primary vendor contract transition process, and for answers to frequently asked questions, visit the Dining Services website.