Faculty & Staff News

The Piper is CMU's news source for faculty & staff, where you'll find out about many exciting and interesting things happening at the university. If you have news of interest please pass it on to Internal Communications. Stay Posted!
Keep abreast of what's happening with the 8.5 x 11 News, Carnegie Mellon's official weekly newsletter for faculty and staff. Read the latest issue. And find out about upcoming events on our calendar highlights page.
This Week's 8.5 x 11 Headlines: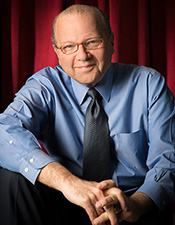 * Recapping Commencement: Core Values, the Will To Love and Entrepreneurship
* President Cohon Says "Thank You"
* Webster To Succeed St. Clair as Dean of Libraries
* UC Addition To Expand Fitness, Rec Space
* CMU Joins Alliance To Mentor African-American Computer Scientists



Read about these stories and more in this week's 8.5 x 11 News.

At the Staff Picnic President Jared L. Cohon thanked staff for their support during his tenure and emphasized that what the university does every day and the impact it has is made possible by the dedicated and hardworking staff at the university. 

 

 
What's Happening