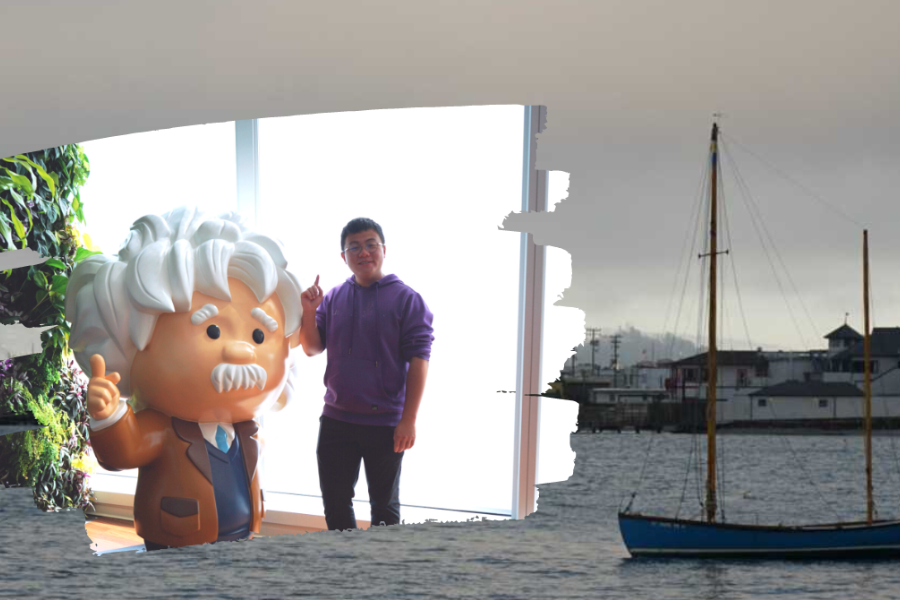 August 30, 2022
Internship Cohort Success
By Ann Ritchie ann(through)lyonritchie.com
The Information Networking Institute's Career Services team welcomed students seeking internships in record numbers in AY 2021/22.
 The team, led by Rachel Amos, offers guidance on career paths, job search strategies and etiquette, and workplace preparation. The number of INI students seeking 2022 summer internships – 258 – nearly doubled compared to typical years.
 Remarkably, all INI students who sought an internship secured one. 
"It's a testament to how our students truly stand out among their peers. I also commend our career services team and faculty for their creative approach and outstanding dedication in helping students to maximize their efforts to attain internships," INI Director Dena Haritos Tsamitis said. 
Xinyi Hu, 2022 intern at Meta
In 2022, U.S. internships were in high demand due to the ripple effects of the COVID-19 pandemic. Firstly, some incoming students who accepted in 2020 deferred to the following year, so there were simply more students in the cohort. Secondly, some companies that had canceled internship programs at the onset pandemic had begun seeking interns again.
To provide services to the unusually large cohort, Amos devised a three-part strategy involving one-on-one meetings, a workshop series and a growth mindset.
"On June 1, 2021, I opened my calendar to start taking appointments with incoming students. Normally, I would wait until orientation, but I knew I could not have meaningful conversations with that many people if I waited until August. I met with almost every single student before the semester began," Amos said.  
Yuwei Li, 2022 intern at Bloomberg
A summer workshop series allowed Amos to scale her services to meet high demand. Five workshops covered a range of topics such as resume writing, job interviewing, strategies for attending virtual job fairs, and alleviating fears. 
Some workshop topics were necessitated by the pandemic, such as how companies select candidates. Students had to be prepared to be interviewed in a variety of ways, from video-conferencing to chat to voice-only format. 
Each workshop attracted well over 100 attendees from around the world, even in Asia where they took place at night. All of the workshops included important considerations for international students. 
Lastly, Amos encouraged students to adopt a growth mindset. She had to prepare students for the possibility of not landing their "dream internship" but still an internship that provided value.
Jingzhi Zhang, 2022 intern at Salesforce
"Your internship is intended to grow and expand upon your skill set, and you cannot be married to the idea of interning with specific companies. Identify what skills you want to gain, and then look for companies offering internships that match," Amos said. 
With the high volume of students seeking U.S. internships, the students' first-choice companies had a huge selection of candidates in 2022. The format of internships had changed too.
"Companies have adjusted since the summer of 2020, when internships were canceled because companies were not prepared to offer virtual internships. This summer, over 60% of INI students are interning remotely," Amos said.
The internships represented a wide selection of industry, government and research opportunities in positions such as Photoshop Desktop Team Intern at Adobe, Software Engineer Intern at Bloomberg, Blockchain Security Intern at Certified Kernal Tech, CMU CyLab Research Assistant, Cloud Storage Intern at Futurewei Technologies, Cybersecurity Intern at Lawrence Livermore National Laboratory, NVIDIA Deep Learning Infrastructure Engineer Intern at NVIDIA, CERT Workforce Development at CMU Software Engineering Institute, and Software Engineering Intern at Rivian Automotive, as well as various internships at tech giants Apple, Amazon, Google, Meta Platforms, and Microsoft. 
Reports on the 2022 internship outcomes are available at https://www.cmu.edu/ini/student-services/career_services/internship.html.