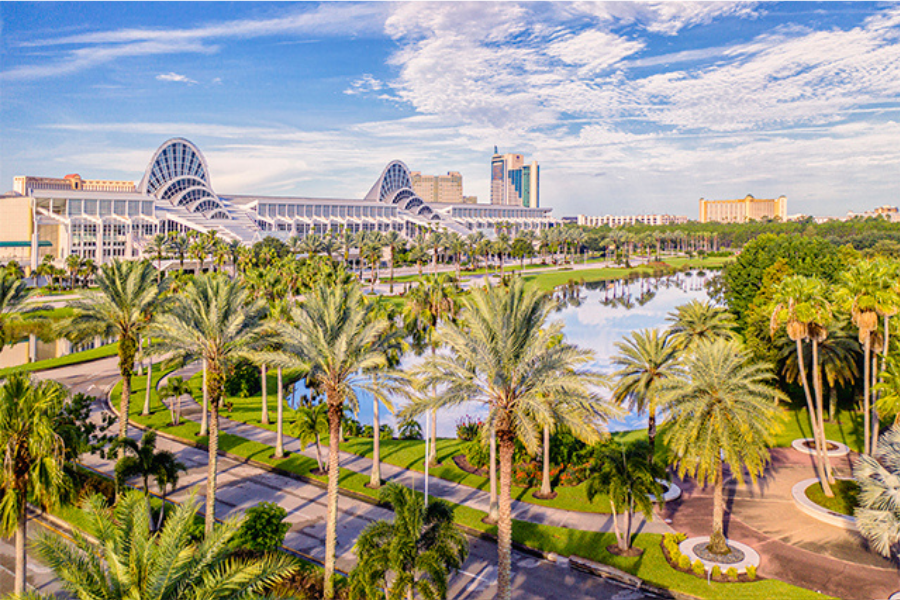 September 15, 2022
Meet the INI at the Grace Hopper Celebration
By Ann Ritchie ann(through)lyonritchie.com
Carnegie Mellon's Information Networking Institute (INI) looks forward to seeing alumni, students, prospective students and friends at the Grace Hopper Celebration (GHC). The 2022 conference will take place September 20–23, at the Orange County Convention Center in Orlando, Florida. 
For 16 years, the INI has proudly sponsored this AnitaB.org flagship event that brings the research and career interests of women in computing to the forefront, and highlights the contributions of women to the tech world.
This year's Grace Hopper Celebration features over 200 in-person sessions and 68 on-demand presentations. Activities include labs, panel talks, lightning talks, OSD Workshops, OSD Projects, mentoring circles, and a variety of networking receptions and sessions.
Some highlights:
CMU-affiliated attendees may pick up special cards at any CMU booth that can be used to visit all on-site CMU booths and events, such as the CMU Alumni Meet Up.

The

CMU Alumni Meet Up at GHC

is a fun networking event on September 21, from 5pm to 7pm ET, at Salon 5 and 6 in the Rosen Centre Hotel. A group photo will take place at 6pm—so attendees are encouraged to gather as many Tartans there as possible! All CMU participants will receive a very special t-shirt to wear for the occasion.

Register here

.

At the conference, the INI will be located at booth

#1855.

Stop by to say hello to students, staff, alumni and faculty. Exchange information about must-see GHC activities and get your CMU card stamped. The booth is giving away INI-branded favorites, such as pop-it flyers, pins and beach towels. 
The Grace Hopper Celebration is among several industry conferences that the INI sponsors. In 2022, some of these conferences included The Diana Initiative, Richard Tapia Celebration of Diversity in Computing, Women in Cyber Security (WiCyS) and others. These community-oriented partnerships have always been central to the INI's mission and values.