December 03, 2019
INI Captures the Fence
By Jessica Shirley jshirley(through)cmu.edu
In the midnight hour on Thanksgiving Eve, Information Networking Institute (INI) students braved the cold to capture the famed Carnegie Mellon University (CMU) Fence.
"We wanted to paint the fence before we graduate," said Jenish Rakholiya, a second-year student in the INI's information security program.
"It was great taking time off with everyone to paint the fence on a cold windy night and being a part of a long-standing CMU tradition," he added.
For the last 75 years, the Fence – an unofficial university billboard of sorts – has been painted between midnight and sunrise by stealthy students who stand guard for as long as they want their message to stay. It's a popular bucket list item for CMU students before they graduate. The original Fence was once the "most painted object in the world" until it collapsed and was replaced by a steel-concrete fence.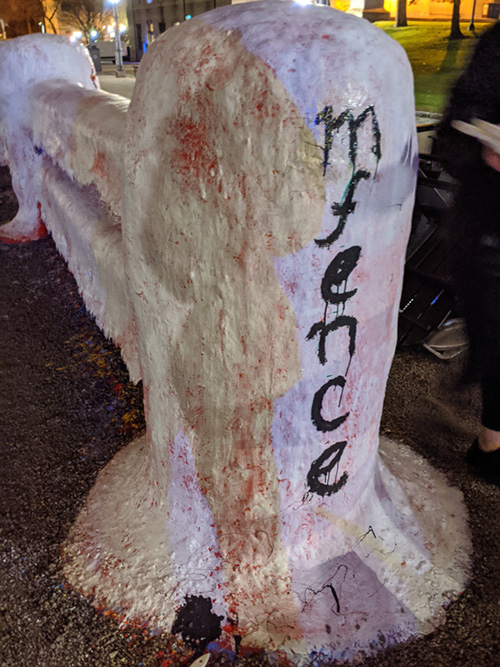 As for the "mfence" message on the side post, INI student Wai Tuck Wong explains it's a pun from a class many INI students take: "Operating System Design and Implementation."
"There is this construct in assembly which is a memory fence - mfence - which prevents loads from happening before stores are completed. We thought it would be kind of funny to put mfence on an actual fence," said Wong. 
Meet the INI Fence Painters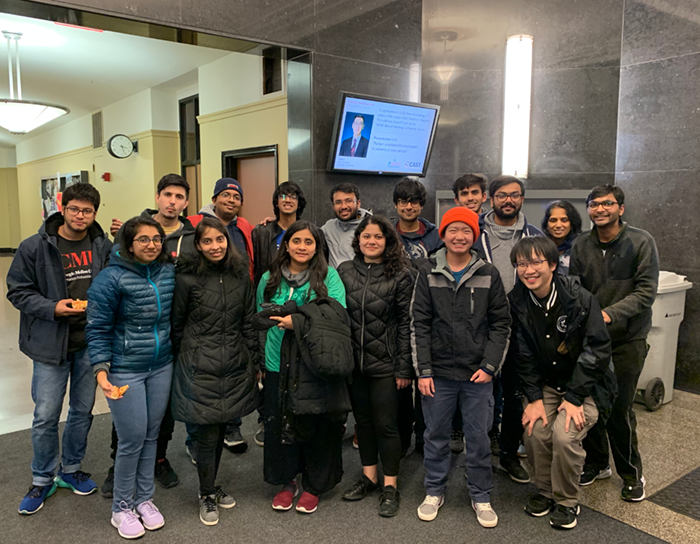 Organizers: Jenish Rakholiya, Wai Tuck Wong, Thomas Nguyen and Jason Lee 
Painters: Vinamra Bhatia, Samuel Sabogal Pardo, Shubham Gupta, Rahul Ramanathan, Shrivar Bhuwalka, Ashish Gupta, Rohit Nair, Ayush Agrawal, Jayshree Ranka, Jenish Rakholiya, Anusha Penumacha, Dimple Gandhi, Akanksha Bubber, Chandrika Parimoo, Jason Lee and Wai Tuck Wong 
Not Pictured: Chetna Bakhshi, Tanmay Pydisetti