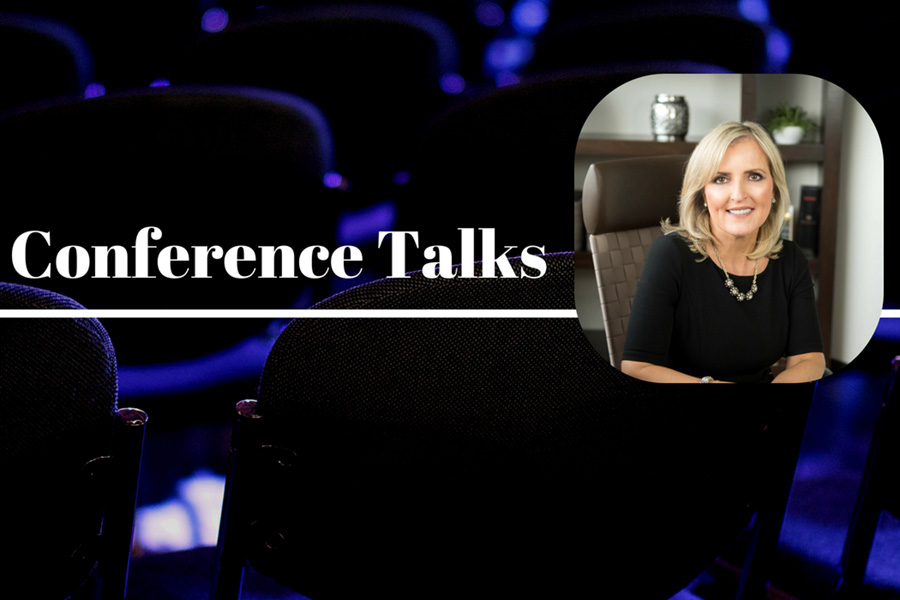 July 26, 2018
INI director will speak at ICMCP and Grace Hopper Conference
By Jessica Corry jcorry(through)andrew.cmu.edu
INI director Dena Haritos Tsamitis is speaking at two upcoming tech conferences on the topics of impostor syndrome and diversity in cybersecurity.
Are you an INI alumnus or student attending one of these conferences? Let us know! 
Wednesday, September 19 | 2:30 - 3:15 p.m.
ATLANTA, GEORGIA
REGISTER TO ATTEND
"Changing the Diversity Game, One Scholarship Recipient At A Time"
 C-Suite Session with co-speakers Aric Perminter, president of ICMCP, and Deidre Diamond, founder and CEO of CyberSN.
"Fraud Alert: Shatter Impostor Syndrome" - HIL Ballroom of Americas D

Have you ever felt like a fraud in your profession, despite your accomplishments? Success should build confidence, not shake it, but many women and underrepresented minorities in the tech industry struggle with impostor syndrome. Explore and develop actionable strategies to overcome it, learn how self-talk shapes perceptions of worth and build a network to help you "fake it till you make it."