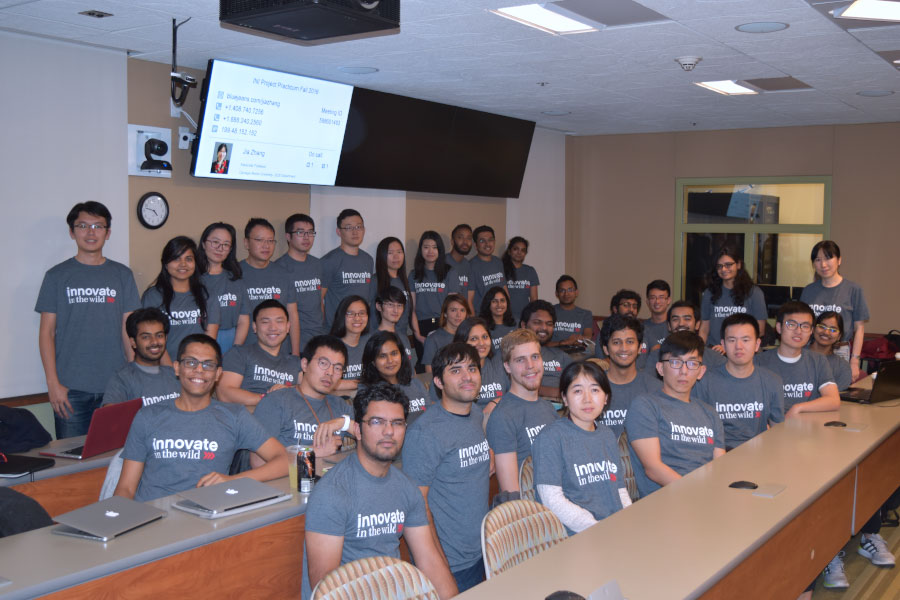 January 13, 2017
Innovate in the Wild: Practicum Projects
Practicum projects offer real-world industry exposure for INI's bicoastal students
By Jessica Corry jcorry(through)andrew.cmu.edu
Planning to drive your electric car today but not sure if you have enough charge to make it to Trader Joe's?

"Just ask Alexa," said Rishikesh Yardi, a Master of Science in Information Technology-Mobility (MSIT-MOB) student. Utilizing Internet of Things (IoT) innovations like the Amazon Echo, his team of fellow Information Networking Institute (INI) students sought to optimize energy consumption on the modern electric grid in the project-based capstone course known as the practicum.
"I feel so happy to be solving problems that stand in the way of building a 21st-century grid," said Yardi. Under the direction of SLAC National Accelerator Laboratory, the team of INI students built speech recognition-based technology systems to help consumers optimize energy usage – like when to charge their electric car or run the washing machine – by leveraging learning and APIs available to developers.
During the fall 2016 semester, Adobe, Ericsson, Google and Carnegie Mellon University (CMU) also sponsored practicum projects with topics spanning from smartphone sensors and drone imagery to container security and movie recommendation systems. Ten teams of MSIT students built web platforms and mobile apps, analyzed user surveys, created novel research tools and made valuable contributions to the fields of computing, mobile systems and security.
"The practicum is an opportunity for students to work in an industry environment, applying their knowledge to solve real-life problems while learning from experts in the field," said Dena Haritos Tsamitis, director of the INI. "They are truly innovating in the wild."
Working Alongside Industry Leaders
The results of practicum projects often reach a wide audience in the form of a published research paper or continued collaboration after the semester has ended. Last year, Ericsson's team was published in the 2016 CHI Conference Extended Abstracts on Human Factors in Computing Systems and this year, SLAC's two teams showcased their work at Stanford University's Bits & Watts Conference.
"The INI students brought an amazing energy and enthusiasm. They also brought an amazing set of skills and new tools," said Sila Kiliccote, staff scientist and leader of SLAC's Grid Integration, Systems and Mobility research. "My goal is to mentor them in a way that will guarantee their success."
Indeed, one of the key takeaways for students is mentorship by industry leaders.
"The best part about working with Ericsson was that our sponsor was very interested and extremely involved," said Tanima Makkad, a MSIT-Software Management student.
Her team dealt with live user data and a database of hundreds of movies to develop a research tool that compares movie recommendation algorithms for platforms similar to Netflix.
"Not everyone has the chance to play with real-world data," she said, noting that this distinction set the practicum apart from typical classwork.
Impacting the Field
In a continuation of one student's summer internship experience, Adobe's practicum team analyzed the state of container security. By providing solutions to improve upon security weaknesses, these students contributed to a bleeding-edge domain with far-reaching implications.
"Working alongside top-notch security engineers at Adobe has the added advantage of being able to learn from their insights about security practices," explained Shivani Singhal, an bicoastal information security student. "These skills will be very useful when we step into the corporate life as young security engineers." 
According to Singhal, one of the best parts of the practicum is Adobe's requirement that the research be published. By sharing their results, the students hope to give back to the security community from which they have learned so much. 
Yet perhaps the greatest benefit – and challenge – of the practicum is learning to navigate the client relationship and bolster project management skills. 
"As can be seen with great products and innovation, the customer might not exactly know what is needed," explained Aparna Sridhar Murthy, a MSIT-MOB student whose team worked alongside Google's IoT Lab. "It is our job as innovators to really understand the requirements and define the solution upon getting into the depth of the problem statement."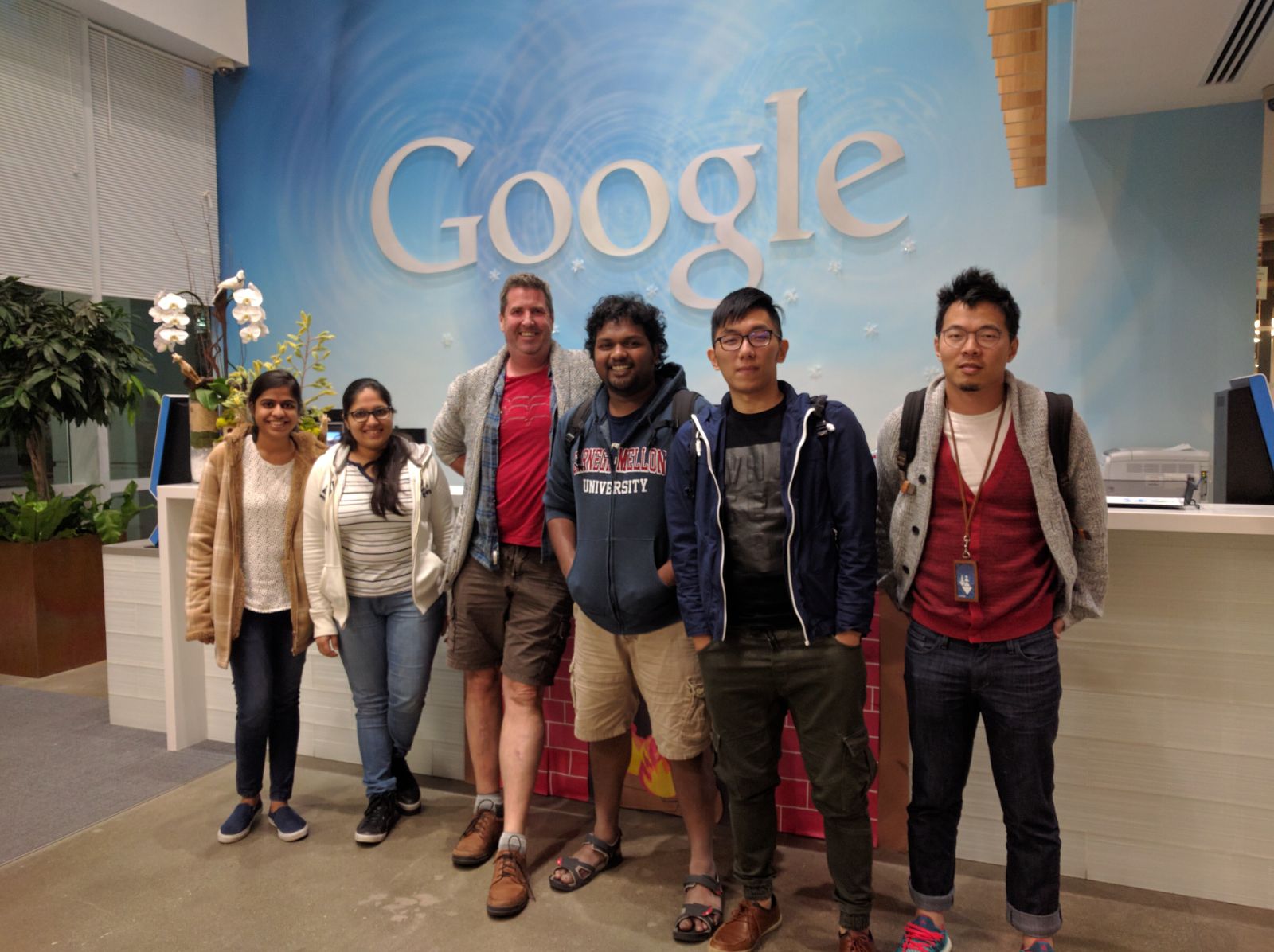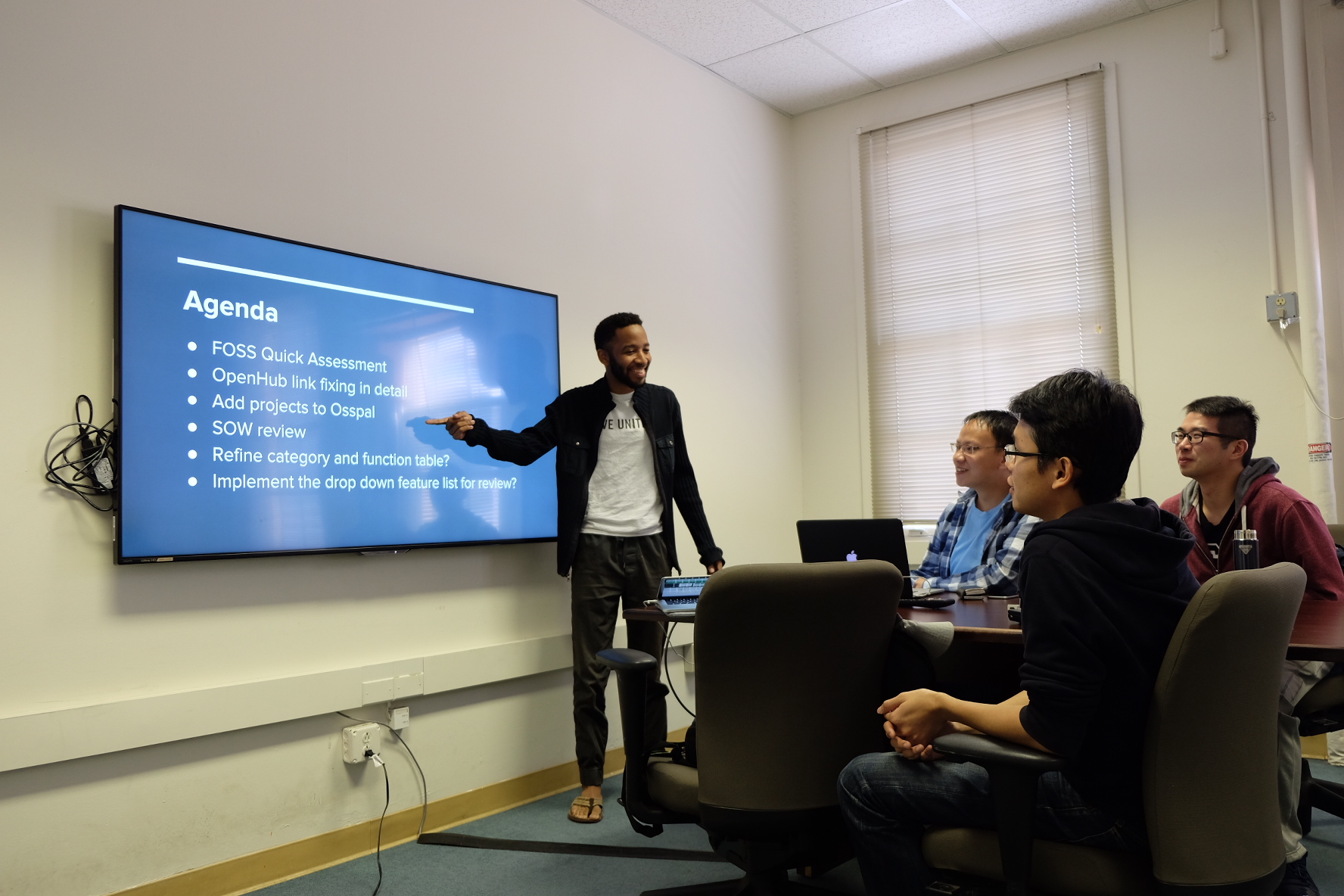 Want to sponsor a practicum?
The INI will begin accepting practicum proposals in May from corporate, government and research sponsors for the following fall semester. Teams of 3-5 bicoastal information security and mobility students work under the supervision of faculty advisors and typically meet weekly with their client sponsor. Sponsoring a practicum grants companies early access to exceptionally qualified CMU students and working closely with a small team over four months is ideal for evaluation and recruiting.
For more information about how to sponsor, please email ini-practicum@andrew.cmu.edu.