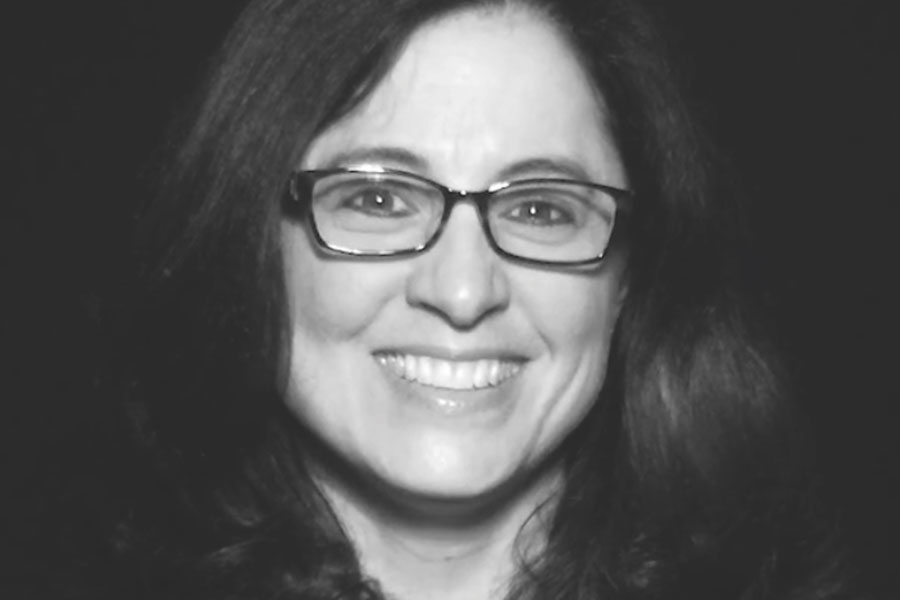 June 28, 2017
From INI to CTO: Roseanne Silva, '91
By Jessica Corry jcorry(through)andrew.cmu.edu
The best advice Roseanne Silva (MS02) has ever received is to be a leader, not a follower. Her parents taught her that, and so that is what she has done, moving up the ranks over the past two decades to the position of Business Chief Technology Officer (CTO) at PNC Financial Services Group. 
Raised in St. Paul, Minnesota, home of SPAM, Wheaties and more than 10,000 lakes, Silva got hooked on a career in information technology after a high school programming class. She studied electrical engineering at the University of Minnesota and relocated to New Jersey to work at Bell Communications Research (Bellcore). That is how she ended up in one of the first cohorts of INI students, graduating in 1991 with a Master of Science in Information Networking (MSIN).
"What my family thinks I do is 'fix computers,'" she said. In reality, it is a little more complex. She now leads a team within the technology infrastructure services (TIS) team at one of the nation's largest banks, ensuring a recoverable, scalable and secure technology infrastructure, from firewalls and servers to messaging tools and mobile devices. 
"In the financial services industry, we are under increasing pressure to meet the demands of our customers to provide faster, easier and more transparent solutions," she said. 
After over 25 years living and working in Pittsburgh, she says what she loves most are the rivers, bike trails and neighborhoods.
"Mr. Rogers was right, there are amazing people in his neighborhood!" she said.
Silva enjoys biking, hiking and kayaking, and is a volunteer trip leader for Venture Outdoors (VO). Her all-time favorite activity is leading fireworks paddles on Pittsburgh's rivers. 
"Follow your passion, nurture a network of mentors and always be open to feedback."
Silva currently serves as the president of the INI's Alumni Leadership Council and is a CMU Legacy Scholarship Donor.