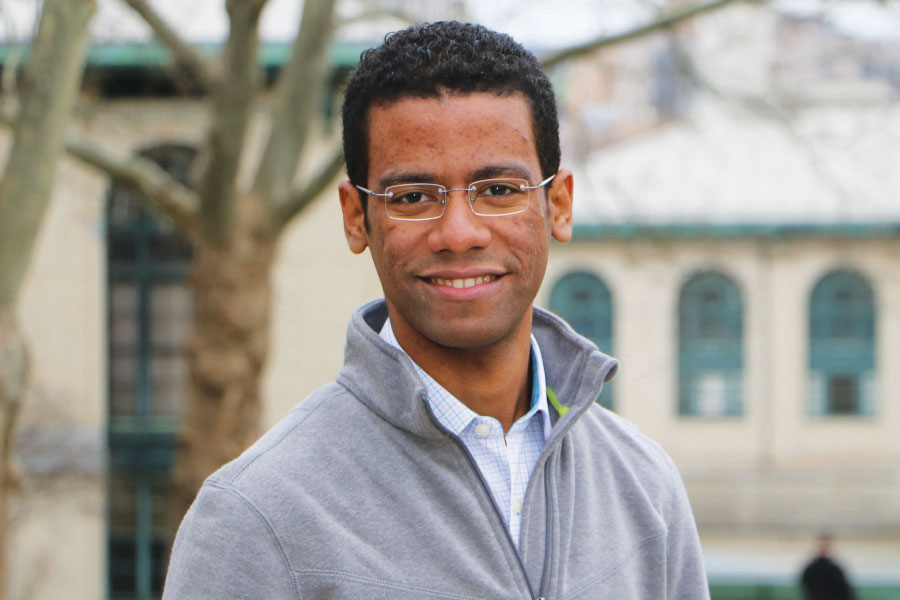 July 05, 2017
Meet the 2016 INI Director's Fellows
By Jessica Corry jcorry(through)andrew.cmu.edu
Media Inquiries
Christa Jones
Director of Marketing and Communications
Thanks to the Director's Fellowship, four Information Networking Institute (INI) students were able to follow their dreams to Carnegie Mellon University in 2016. Meet Caleb, Goldy, Patricio and Momina, and learn how the INI will help them achieve their goals.
"By removing financial barriers, the Director's Fellowship affords aspiring technology leaders the opportunity to follow their dreams and advance their education at Carnegie Mellon," said Dena Haritos Tsamitis, director of the INI.​ "The driving force behind these scholarships is the mission to support talented students in reaching their full potential as they prepare for exceptional careers in technology."
---
Caleb De La Cruz
From the Dominican Republic to the Steel City, Caleb De La Cruz is following his dream.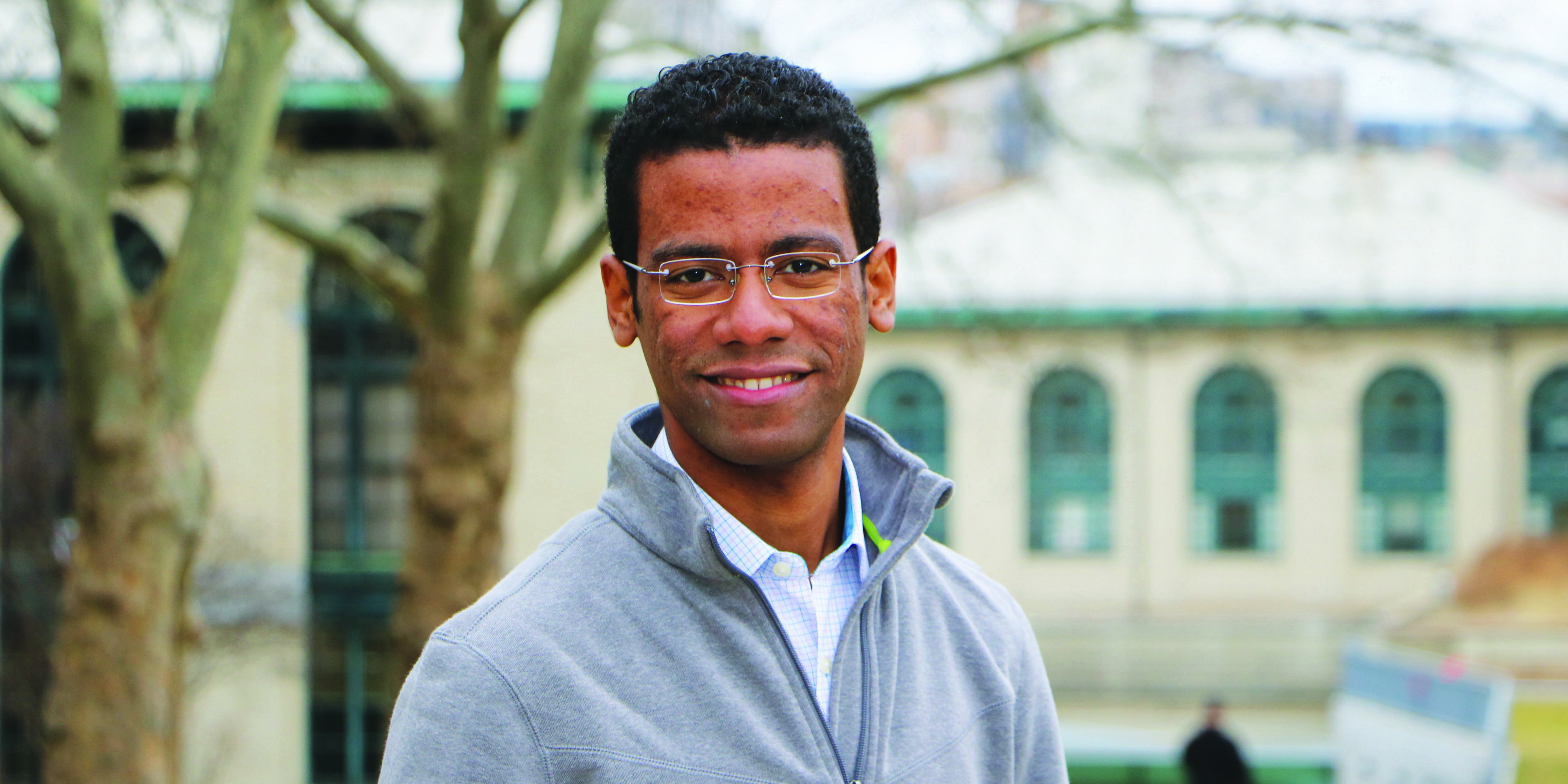 During Caleb De La Cruz's first week at Carnegie Mellon, he found himself eating ice cream with classmates from four different continents. Over the next month, he had tried a pair of Google Glasses, secured an interview with Pinterest, ate cheese with an Intel recruiter at the INI's Mix & Mingle and cruised the three rivers of Pittsburgh.
One of his first homework assignments was defusing a bomb. "I forgot I was studying, I was just being a hacker secret agent," said De La Cruz.
He describes courses at CMU as extremely challenging and incredibly interesting. "They force you to be creative, to solve problems without Google and just to immerse yourself in the course," he added.
De La Cruz worked as an Information and Communication Technologies (ICT) engineer while completing his undergraduate degree in the Dominican Republic, all the while saving to attend graduate school.
"I always dreamed of studying at one of the top 10 colleges in the United States," he said. After five years spent working and saving, learning English, participating in international mathematics competitions and earning high scores on the GRE and TOEFL, his hard work paid off and he arrived in Pittsburgh to begin his studies.
"My dream is to create software that can make your life a little bit better," he said. "Yes, it's a long-term goal, which involves education, practice and experience. INI is covering the education part of that dream."
Goldy Lim
After 15 years at Proctor & Gamble (P&G), Goldy Lim decided to head back to school to study information security. 

"Be prepared to buckle down and work hard," Goldy Lim said. "I am learning a lot, but the courses are a lot more challenging than I expected. The professors are all experts in their fields, and I feel very privileged to be learning from them."
As the Asia Regional Governance Leader at P&G, Lim was responsible for managing the company's strategic partners in Asia. Her first introduction to information security came during a stint as an IT auditor, where the thrill of eliminating or mitigating control risks and making P&G just a bit safer gave her great satisfaction.
"Cybercrimes are becoming more and more sophisticated, which means the field will continue to challenge me and keep me interested for years to come," she said. That is why she turned her eyes outside the company and decided to follow her passion for information security.
Lim chose the INI for its reputation of academic excellence and the bicoastal opportunities afforded in the MSIT-Information Security (MSIT-IS) degree.
"The MSIT-IS degree looked like a great opportunity to both learn the technical skills I needed, and practice them in real-life projects with Silicon Valley companies," she said.
Her dream career is a C-suite level position in information security. She wants to develop the right tools, processes and skills to improve security controls and better safeguard corporate and customer assets.
"The INI can help me get there by providing not only the relevant skills, but also the network of contacts to help me connect with the right people in the right companies to get me started," she said.
Patricio Chilano
To enter the fight against cybercrime, first comes a master's degree in information security.

Patricio Chilano views information security as a puzzle.
"The field forces you to know about so many different areas: operating systems, networking, cryptography, web applications and programming languages," said Chilano. "The more subjects you learn, the more pieces of the puzzle you have."
Chilano studied electronic engineering at the University of Buenos Aires, and worked for three years as an IT consultant and system administrator before deciding to focus on computer security. Though his undergraduate degree covered hardware and software topics, he lacked a security perspective and decided to specialize.
"The reason why I applied to the INI is because the graduate program is the most technical I have found compared with others," he said.
The program's flexibility is another major plus for Chilano, who is enjoying taking courses from departments in the School of Computer Science as well as the College of Engineering.
His dream career is developing computer systems and software that protect business infrastructures from cyber attacks. "I'm really grateful for being awarded the Director's Fellowship, without it I couldn't be studying here," Chilano said.
Momina Haider
Hooked on the incredible power of computing as the 'bicycle for the mind,' Momina Haider wants to put technology to work advancing education and health.

When Momina Haider built her first MATLAB keyboard game freshman year of college, she knew she had discovered her passion.
"Such a small feat it seems now to create a game in MATLAB but the challenges it entailed at that time were somewhat thrilling," said Haider. "I feel the same thrill when I'm met with challenges in current projects at Carnegie Mellon."
She earned her computer science degree in Lahore, Pakistan and chose the INI for its flexibility.
"The incredible power of computing as the 'bicycle for the mind' is what drew my interest and continues to maintain it," she said.
At the INI, Haider says she is constantly learning new things, not only technical but social, managerial and team work skills. Above all, Haider likes to build systems. She hopes to get involved in work that builds tools to help people in their everyday lives.
According to Haider, the Director's Fellowship made it possible for her to attend the INI. "I was over the moon at receiving such a wonderful opportunity to study amongst a global community to challenge myself, to grow and to achieve," she said.