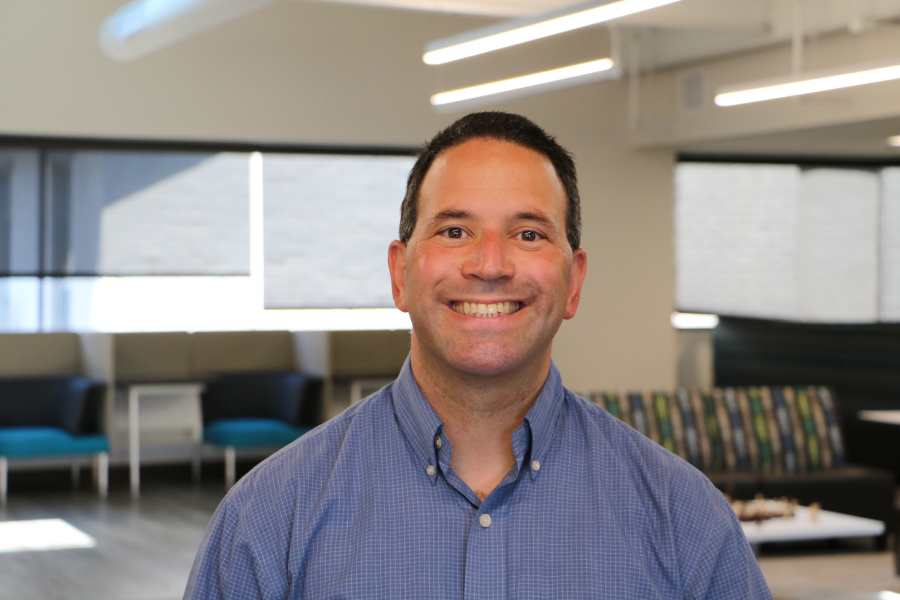 September 20, 2017
Gregory Kesden returns to CMU as INI teaching professor
By Jessica Corry jcorry(through)andrew.cmu.edu
Gregory Kesden joined the Information Networking Institute (INI) as an associate teaching professor in August 2017. This semester, he is teaching a Cloud Computing Infrastructure course in the INI and also working with John Shen on the Foundations of Computer Systems course taught by Electrical and Computer Engineering (ECE). He specializes in software systems, including distributed systems, networks, cloud computing, and operating systems, as well as certain areas within software engineering and forensic computer science. 
Professor Kesden began his career at Clemson University. He spent 16 years on the faculty of CMU's School of Computer Science (SCS) and has served as the director of educational computing for SCS and the associate director of CMU's MS in CS program. After two years as director of masters programs for Computer Science and Engineering at the University of California San Diego (USCD), Professor Kesden returned to CMU as INI's newest professor. Read his full bio.
Five Questions with Professor Kesden
1. What's the best piece of advice to offer graduate students?
Immerse yourself in what you do and do it with passion. Avoid spreading yourself too thin to be able to see and enjoy the subtlety and nuance. Life is neither a sprint nor a marathon. It is an adventure! Most of all: Enjoy!
2. What are you most excited about being back at CMU?
The people. "My heart is in the work" may be our motto -- but it certainly isn't cliche. It is amazing to be back and part of a community with so much spirit and drive.
3. What's your favorite CMU tradition?
Carnival and Homecoming. I love to get to hang out with all of the alumni who visit. After you graduate, come on back, everyone! It is your weekend! 
4. How did you end up becoming a professor?
I like building things. At first I was interested in hardware, but it isn't malleable. If you build a toaster, it is a toaster forever. But, through software, computers can be nearly anything you can imagine them to be. I bet the inventors of smart phones never imagined they'd be molded into something as amazing as flashlights! More seriously, over time what we've done with computers has changed dramatically. The ambition of computer scientists and software engineers to make the world a better place is boundless. No matter which way they drive, the software and hardware layers underneath are constantly stretched to be bigger, faster, more reliable, and more ubiquitous.
5. What's the best part of being a teaching professor?
By far, without question, the best parts of my job are the students. I am excited by computer science, especially applied computer science, and everything that it enables in our world -- but I love getting to talk to students all day, every day. I get to spend my days with the best, brightest and most interesting people from all across the globe. Life doesn't get better than that!