Join Our Team

For more information about joining Carnegie Mellon University, please visit Careers@CMU. 
Faculty Openings at the INI
Teaching and Non-Tenure Track Faculty Positions 
Pittsburgh, PA or Mountain View, CA
The Information Networking Institute (INI) at Carnegie Mellon University (CMU) is soliciting applications for faculty at all levels for CMU's main campus in Pittsburgh, PA, and Silicon Valley campus in Mountain View, CA, in our core technical areas of networking, security and mobility, including but not limited to:
mobile computing
embedded systems
Internet of Things technologies
telecommunications
data analytics and machine learning
information security
software security
network security
cyber operations
Outstanding candidates in other areas related to networking, security and mobility are encouraged to apply. We are primarily seeking teaching track faculty candidates, however there are opportunities for special track faculty and/or research track faculty jointly with other CMU departments.
The position is open to individuals who hold a Ph.D. in computer engineering, electrical engineering, computer science, or closely related fields. Depending on a candidate's teaching history, industry experience, and qualifications, positions will be offered at the level of Assistant, Associate, or Full Teaching Professor as appropriate.
Adjunct Instructor - Secure Coding
Pittsburgh, PA 
The Information Networking Institute at Carnegie Mellon University is seeking an adjunct instructor to teach the following course in the spring 2020 semester: 14-735: Secure Coding. The course focuses on common software implementation defects and vulnerabilities, and many of the activities in the course take the form of capture-the-flag (CTF) activities. Suitable candidates will have significant background and experience with computer security, software security, and CTF exercises as well as previous teaching and project mentoring experience. We are seeking candidates based in either Pittsburgh, PA, and Mountain View, CA, as the course is broadcast between classrooms in these two locations.  
The course description of 14-735 is included below. Materials from previous instructors will be made available to the adjunct instructor.

14-735: Secure Coding
This course will enable students to understand how software coding defects lead to software vulnerabilities, develop secure software, and manage teams that develop secure software. This course provides a detailed explanation of common programming errors in C and C++ and describes how these errors can lead to code that is vulnerable to exploitation. The course covers secure software development tools and processes while focusing on low-level technical security issues intrinsic to the C and C++ programming languages and associated libraries.
Qualifications: Master's or PhD, or suitable professional experience
Staff Opportunities at the INI
Communications Associate
We are seeking a skilled writer and editor to join our team as a communications specialist. This is an exciting opportunity if you thrive in a dynamic and collaborative work environment and excel at translating complex concepts into clear, compelling language.
In this role, you will primarily support the INI Director's Office with departmental and business communications. Reporting to the Director of Strategic Communications, you will assist with the planning and implementation of all critical communication initiatives. Additionally, you will serve as the primary website editor, implementing content updates/edits and maintaining version control. As a member of the team, you will closely collaborate with staff and faculty from across the INI's functional areas: academic affairs, career services, strategic initiatives, and business operations and administration.
Administrative Assistant
We are seeking an Administrative Assistant to work closely with the Manager of the Director's Office and Administration. In this role, you will be responsible for providing administrative and clerical support to the INI.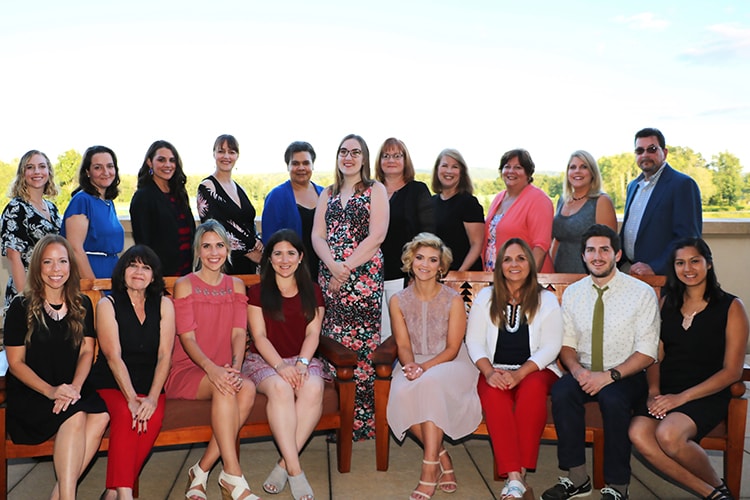 We believe our people -- students, alumni, faculty, and staff -- are our core strength. We emphasize excellence, integrity, respect, collegiality, interdisciplinarity, continuous improvement and engagement in community, all within a welcoming, supportive and inspiring teaching and learning environment. We are particularly interested in applicants who are committed to, and have passion for, a culturally diverse environment in research and/or teaching, and who demonstrate a willingness to nurture the inclusive Carnegie Mellon environment. We take pride and active steps towards considering a diverse applicant pool in terms of gender, race, veteran status and disability.