Additional Undergraduate Major in Engineering Design, Innovation and Entrepreneurship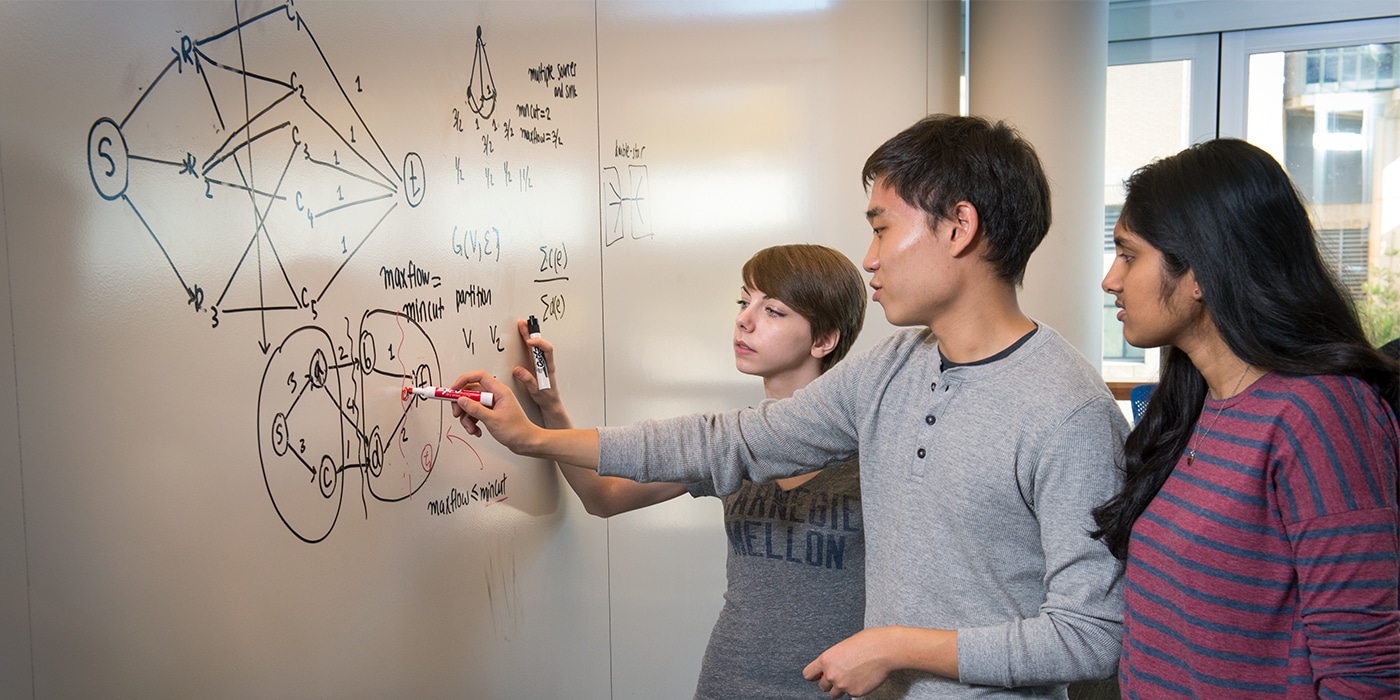 As humanity grapples with dilemmas of extraordinary complexity throughout the globe, our world needs engineers who are leaders and change makers. Our world needs engineers who seek to push the boundaries in their education, and carry their passion for technological innovation forward.

The Engineering Design, Innovation, and Entrepreneurship (EDIE) additional major will provide students the know-how to innovate products around that technology and deliver product solutions to the people who need them.

EDIE students will have expertise in technology and the ability to design, develop, and deliver economically viable solutions to the real-world challenges of today and tomorrow.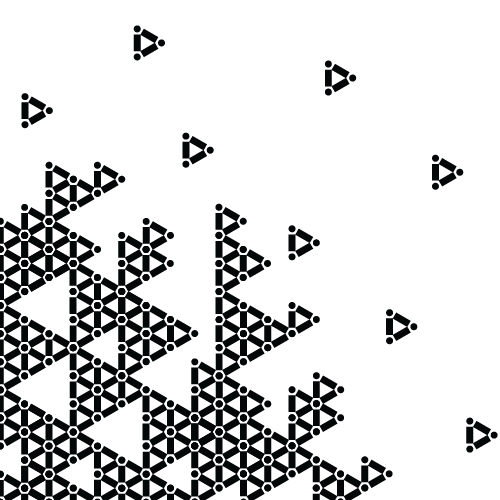 What is EDIE?
Engineering Design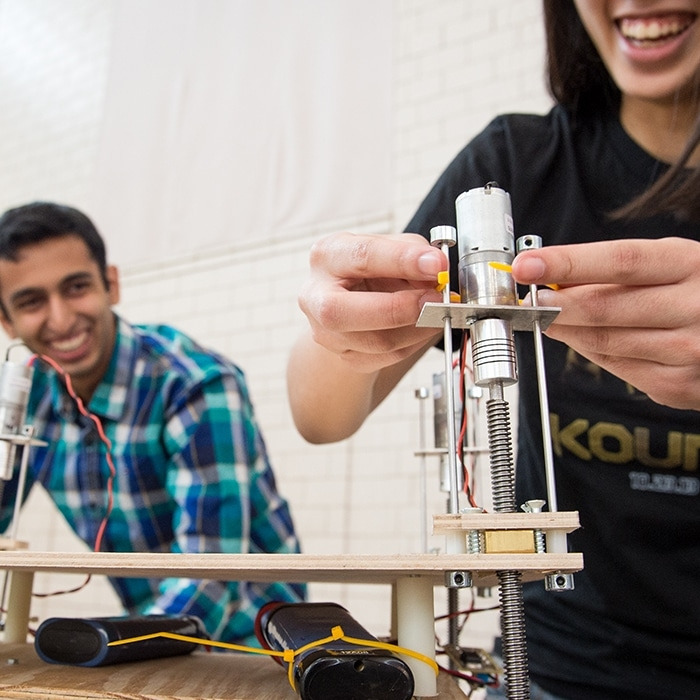 Enhance your existing technical skills by building upon your CMU undergraduate engineering experience.
Innovation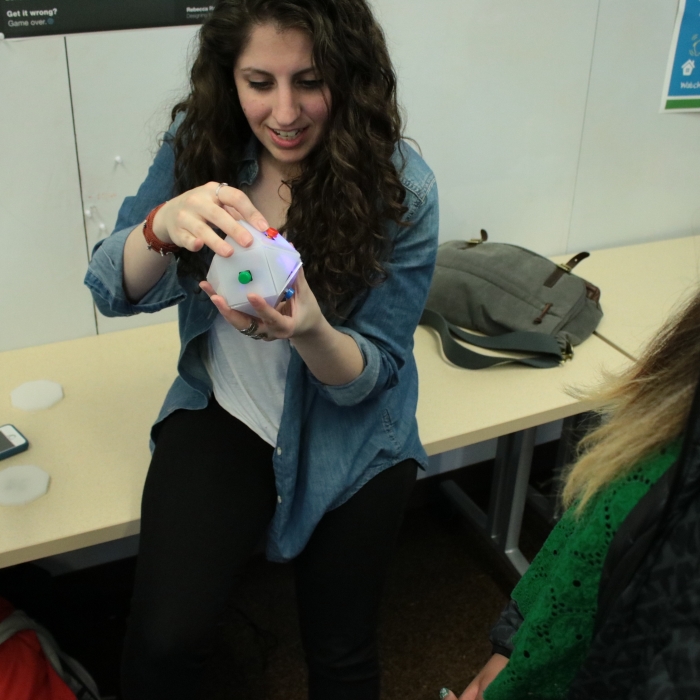 Learn how to generate innovative product and service solutions that solve problems and fulfill needs in today's world.
Entrepreneurship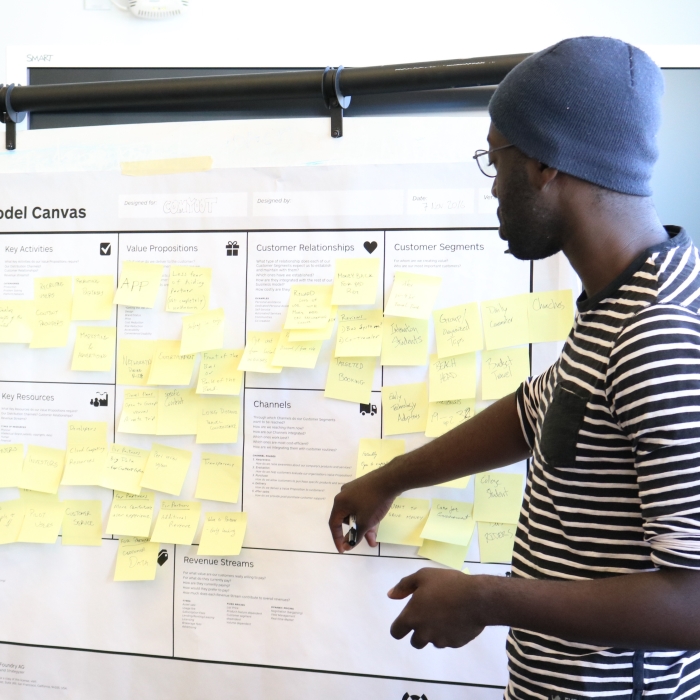 Take your ideas further by engineering the "vehicle" to make things happen, to bring your product or service to your customers and users.
Are you a good fit for the EDIE additional major? Do you see yourself as...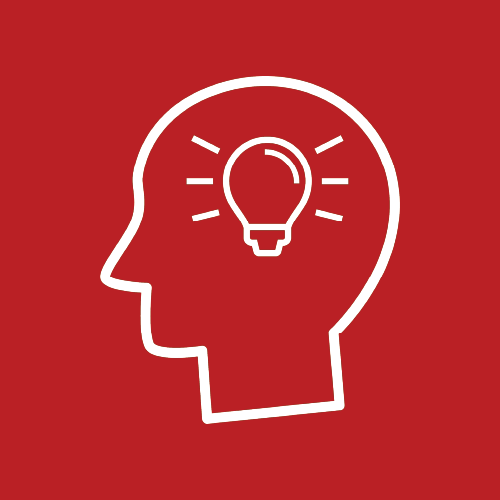 A maker and a problem solver — someone who is not afraid to get outside of their comfort zone?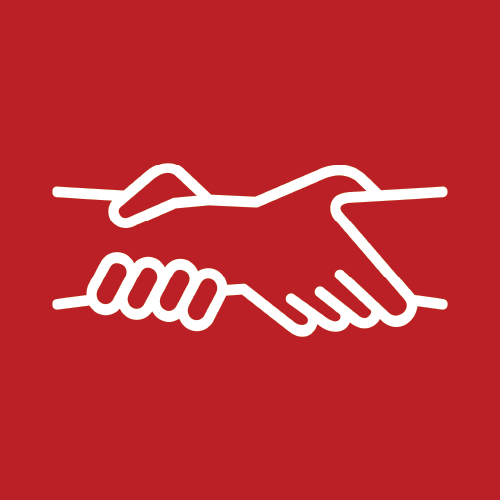 Eager to leave your impact on society by developing technologies and products to improve human welfare and economic growth?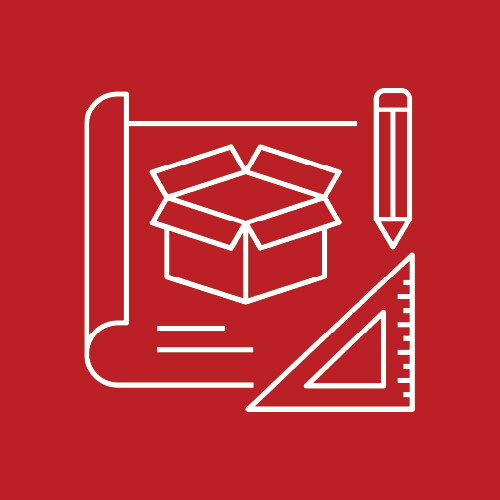 Passionate about product design and development?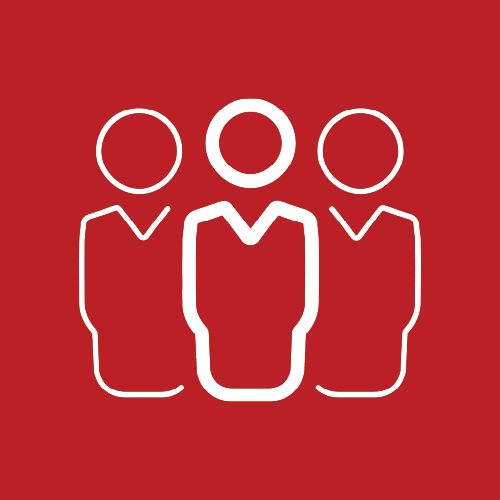 Looking to build on your engineering training with leadership skills that can be applied to all industry sectors?
Who will you become?
Engineers who complete the EDIE additional major will become:
Leaders,
with skills relevant to any industry
Problem Solvers,
who create real value for real people
Futurists,
forward-thinking and eager to leave an impact on society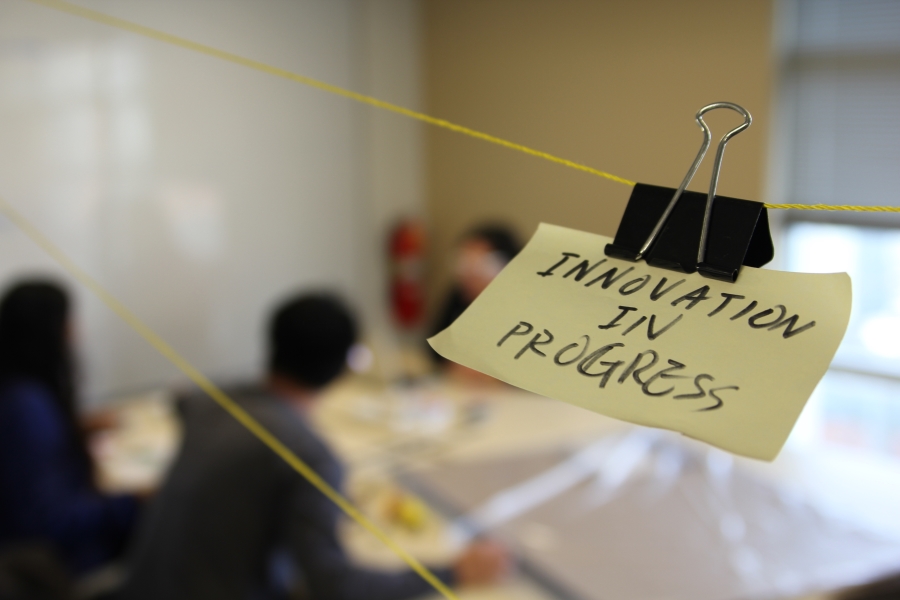 Where will you go?
You'll gain a significant advantage over other engineering graduates by coupling your technical engineering training with the innovation, design and entrepreneurship skills you'll gain in the EDIE program. 
These are roles you might consider after graduation:
| | |
| --- | --- |
| - Founder/CEO | - Consulting Analyst |
| - Strategy Consultant | - Design Engineer |
| - Mechanical Design Engineer | - Product Design Engineer |
| - Product Development Engineer | - Materials and Process Engineer |
| - Product Manager | - UX/UI Designer |
| - Business Consultant | - Research & Development Engineer |
| - Innovation Lab Engineer | |
Curriculum Details
The EDIE additional major isn't just for students who want to create a startup—it will help to prepare hands-on, get-it-done leaders who are in demand in all sectors of society and industry, for-profit and not-for-profit. Given the applied focus of our curriculum, courses will equip our students with mindsets, skills, and capabilities to identify and shape opportunities and develop economically sustainable solutions.
Students in the EDIE additional major must also satisfy the core requirements of their primary major typically following the standard schedule of courses each semester. EDIE core requirements are fulfilled in addition to the course requirements of their primary major, mainly using various elective units. The side-by-side curriculum charts for each primary major show how the requirements for the stand-alone majors and the primary major plus EDIE additional major compare.
Required Courses:
Intro to Engineering Design, Innovation and Entrepreneurship Course (49-101)
49-101 Engineering Design, Innovation and Entrepreneurship Course
This course will introduce formal engineering innovation and design methods to form new opportunities, product/service solutions, and ventures within a team-based project, with particular emphasis on the translation and integration of technologies into products, services, and venture solutions. The skills learned in this course can be applied to the for-profit sector and also in the context of projects for social good. Effective communication of ideas will also be emphasized. This semester-long course will combine lecture and studio activities. One introductory course of this nature exists for each undergraduate engineering major, and taking this course is a requirement to enter the program.
Engineering Design and Innovation Courses
49-305, Customer Discovery for Tech Innovation (4.5 units)
This course guides students through determining the need for research, planning and executing several iterations of stakeholder (e.g., end users, customers, ...) engagements with different UX research methods, analysis of data, analyzing impact of findings on product design in technology domains. Given that extant data often are not prevalent to aid early product innovation decisions, the course is focused primarily on qualitative data, although some time is spent to source quantitative data and leverage a mixed approach.
49-306, Engineering Design Methods & Tools (4.5 units)
This course will teach engineering design methods and tools from concept to realization. Topics include embodiment design, product architecture and platform design, decision making, design for production, cost analysis, quality and total quality management. The course will address systems design, physical embodiment, and interaction design.
49-405, Leading Engineering Innovation Teams (4.5 units)
Innovation teams are not like other teams because innovation is different; the problem objective may have been outlined, but the team's workflow journey and output destination are full of unknowns and un-trieds. The innovation team must be led at each key step along the way with the goal of engineering an innovation that delivers market success. Based on research and practice, this course covers leadership principles that specifically apply to leaders of innovation, which can considerably improve the chances of a successful innovation team.
Engineering Entrepreneurship Courses
49-205 Tech Venture Marketing for Engineers (4.5 units)
Designed for engineers, this course will cover key strategic and tactical marketing concepts and methods: product adoption life cycle, customer segmentation, strategic market planning and tactical considerations, with special considerations for new high-tech engineering products and innovations. This course will equip technologists with a marketing perspective, equipping them to achieve market adoption and sales growth.
49-206 Tech Business Planning (4.5 units)
Tech Business Planning focuses on the design of a technology-based venture. Students will learn to craft a business plan: fleshing out a value proposition for key customer segments, specifying how that value is delivered and by whom, designing key activities of the business, identifying business relationships, working through the cost structure, and estimating revenue streams. Students will base their business planning on information provided to them in this course (technology context, customer data, regulatory constraints, etc.) The skills taught in this applied course are relevant to both startups and to new ventures within existing organizations.
49-406 Tech Venture Formation (4.5 units)
The course will cover key aspects for venture formation: intellectual property; deal structures, term sheets and contracts; venture financing and financial statements. Although presented in the context of technology startups, these frameworks and methodologies are useful for corporate new-business-development and new-market-entry as well.
Foundational Skills Courses
73-102 Principles of Microeconomics (9 units)
The course is an introduction to microeconomic principles and how to think like an economist. Market and policy outcomes are largely a function of individual decisions. These questions typically take the form: how much and what combination of things should I buy? When do we want businesses to go bust? Should the government fund student tuition? It is my hope that you'll also start to think about everyday questions from an economic lens: why were bicycles so hard to find this past summer? Is Uber surge pricing just a rip-off? Is illegal streaming bad for consumers? Throughout the semester, we will build a toolkit to allow us to understand how these decisions interact and explain market successes, market failures, and the role of government in the marketplace. Toward the end of the semester, we'll change a few underlying assumptions and address a variety of questions related to strategic interaction. Some of the topics we will begin to introduce include credible threats, commitment problems, and the strategic use of information.
73-345 Business Presentations (9 units)
In this course, students prepare, present, discuss, and critique different oral presentations currently practiced in business. Topics include developing your presence in a professional setting; projecting credibility, professionalism, and authority; and planning presentations to influence business audiences. Assignments and cases will cover informative and persuasive presentations, which will vary from term to term and may include talks such as product pitches, team-driven strategic plans, and state-of-the-company addresses.
Home Department Engineering Design Capstone Course(s)
Home Department Engineering Design Capstone Course(s) (12 units)
Please consult with your home engineering department to confirm the specific Engineering Design Capstone course(s) that apply to your primary engineering degree. 12 units will count towards your EDIE degree requirements.
EDIE Innovation Capstone Course (49-420)
49-420 EDIE Innovation Capstone (9 units)
In this course, students work in a team-based project, starting from an open-ended problem area and concluding with a refined product/service concept. Methods and skills from prior classes (e.g., innovation process and methods, customer discovery, engineering design) will be applied and practiced by the team. The skills learned in this course can be applied to the for-profit sector and also in the context of projects for social good.
EDIE Entrepreneurship Capstone Course (49-421)
49-421 EDIE Entrepreneurship Capstone (9 units)
In this course, students work in a team-based project, starting from a new product concept and concluding with a well-designed venture and a launch plan. Methods and skills from prior classes (e.g., customer discovery, engineering design, tech business planning) will be applied and practiced by the team.
iii Alumni Career Outcomes
The Integrated Innovation Institute at Carnegie Mellon University breaks down the silos that impede innovation. We believe that by uniting the disciplines of engineering, business and design we can create impactful product and service solutions that create real value for real people.

For over 30 years, we have imparted to students a tried-and-true methodology to innovating products and services. Students emerge from our programs with hard and soft skills that empower them to solve real-world problems, regardless of industry, technology or discipline.

Andrew Concilio (BSME '06, MIIPS '07)

Principal Technical Program Manager, Motional

Andrew, an undergraduate and graduate alumni from CMU, began his career at Raytheon as an engineer, where his work there blended undergraduate engineering training and mechanical skillset with the interdisciplinary skills in business and design he learned in the MIIPS program. He credits his time at the Institute for his ability to develop complete product solutions and add value as an engineer in innovation in his career. Andrew now works at Uber Advanced Technologies Center.

Sarika Bajaj (
MSECE '19 & MSTV '20)



Co-Founder & CEO, Refiberd, Inc.
Sarika, an engineering graduate from CMU, combined her technical training in engineering with innovation and entrepreneurship training the learned at the Institute to launch Refiberd, billed as "the solution the textile world has been waiting for".
Bajaj first started experimenting with textiles and textile development as an undergraduate with CMU's IDeATe program, under Professor Olivia Robinson, Julie Chen, and Susan Finger.
"IDeATe was my first introduction into textiles and the technology behind the field. My original background was electrical engineering, but I quickly learned how much precision and engineering was involved in the fashion and textile world, so I became interested in how to meld the two disciplines. The Master of Science in Technology Ventures and VentureBridge then gave us the tools to convert a technology exploration into an economically viable concept," Bajaj said.

Himanshu Rasam (MIIPS '16)

Product Manager, Meta
Himanshu decided on the MIIPS program because he wanted to learn more about product design and collaborate with people of different backgrounds. In addition to gaining design skills and finding a diverse community, Rasam found that the MIIPS program was also an introduction to new career opportunities. 
"Before the MIIPS program, I thought I would be a Mechanical Engineer, designing mechanical products," Rasam says. He had studied engineering as an undergraduate student and assumed a job in mechanical engineering was the next natural step. Upon entering the MIIPS program, though, Rasam learned the lexicon of business professionals and designers, and his engineering background was enriched by courses in marketing and user experience design. Intrigued by design, Rasam deviated from his mechanical engineering plan and pursued a Product Design and Innovation internship at Autodesk in Silicon Valley, an experience that would transform his professional goals and shape his career.
From the Blog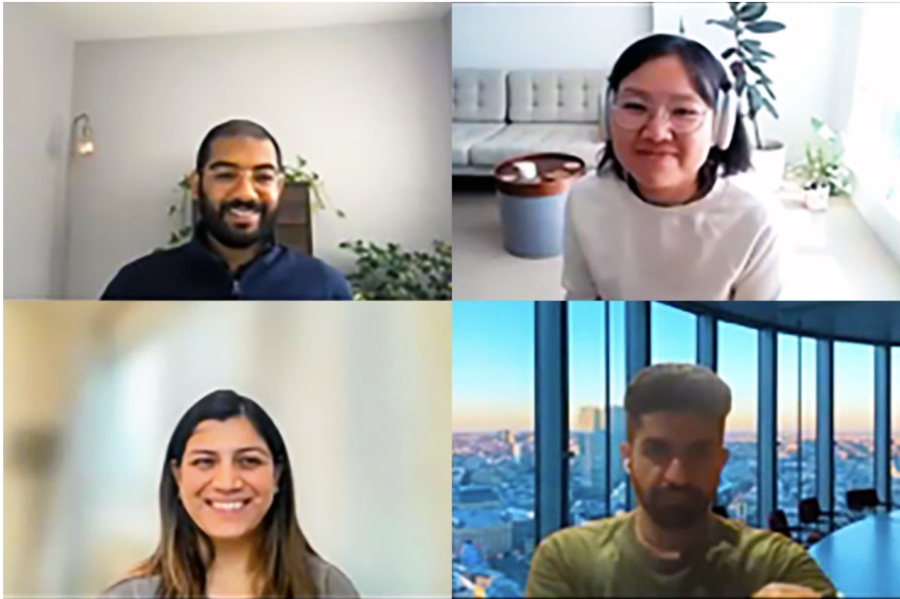 Product Managers Share Expert Insights About Their Work
Alumni from the MSSM and MIIPS programs shared their stories and expert insights with members of the iii community in a virtual Ask-Me-Anything session.
Read More >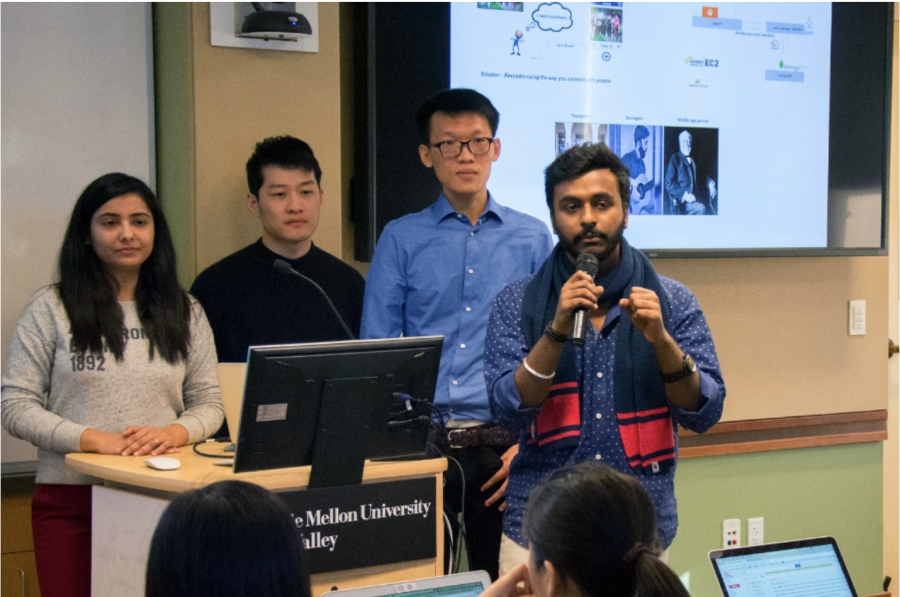 iii Community Celebrates National Entrepreneurship
For National Entrepreneurship Month in November, we reached out to student and alumni entrepreneurs alike to learn more about their entrepreneurial journeys.
Read More >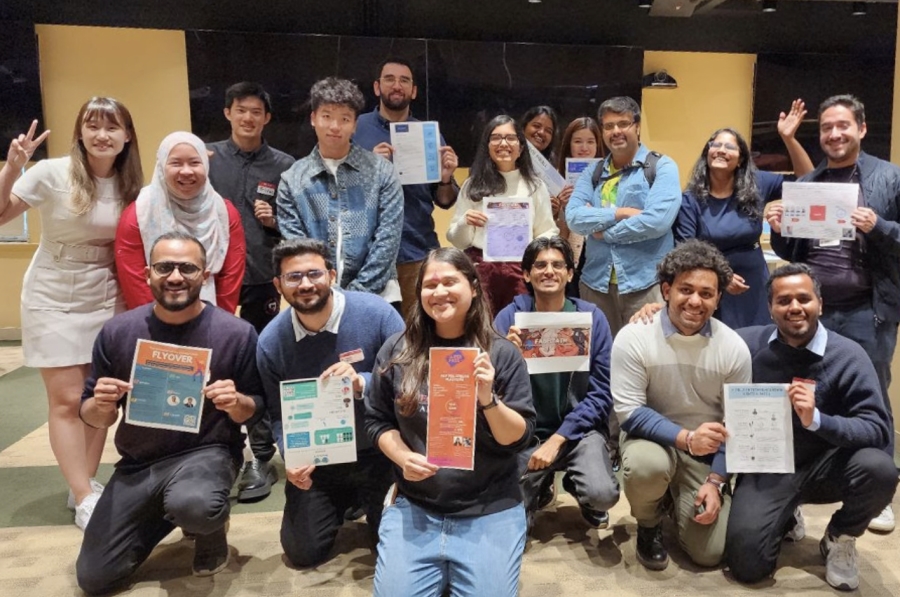 MSSM and MSTV Students Participate in VentureBridge Mentor Matching Event
Students in the MSSM and MSTV programs were matched with mentors from the VentureBridge program to help them work on their startup ventures.
Read More >