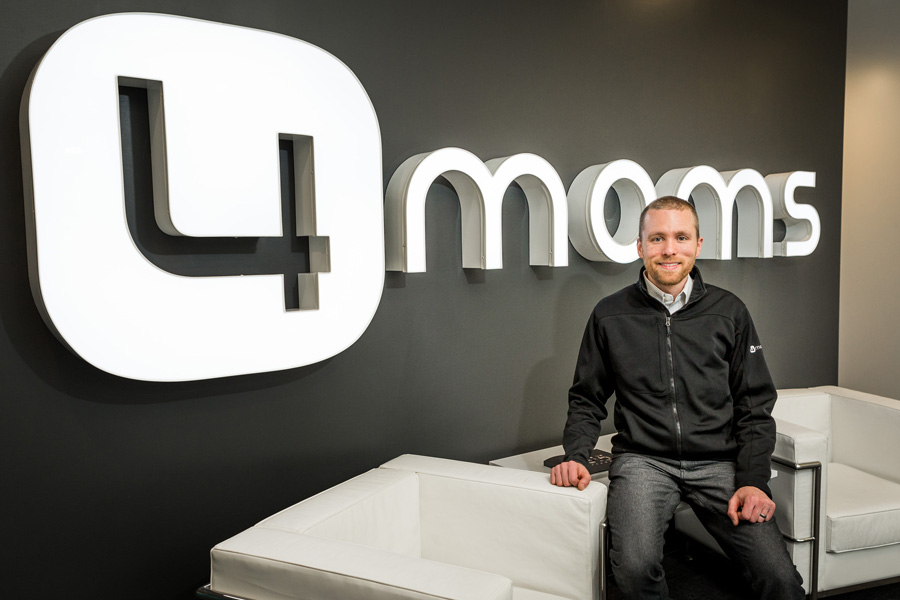 Aaron Pavkov (MIIPS '09)
Breaking Down Silos to Innovate Products
Nowadays, Aaron Pavkov identifies himself as a passionate design thinker, cleverly disguised as a mild-mannered engineer. But he didn't always identify himself that way. Pavkov's passion for disruptive innovation came after realizing early in his career that he didn't quite fit the mold for typical roles in engineering. He returned to Carnegie Mellon to launch the innovative, hybrid career path he has today.
After graduating from Carnegie Mellon University in 2002 with a B.S. in Mechanical Engineering, Aaron found himself working in the industry in what he considered a conventional engineering career path. At the same time, he had a creative itch that he satisfied by doing freelance graphic design, web design, and photography on the side. 
While his day job was challenging, he felt it didn't quite allow him to exercise what he now calls "balanced thinking," or thinking that transcends the barrier between one's critical and creative abilities. "I was five years into my career and felt I was at a crossroads. I could continue doing technical work day in and day out. But I felt there was more that I was capable of in my career and in being true to myself. I didn't have words for what it was at the time, but I remembered taking a course in 2002 as an undergraduate at Carnegie Mellon, Integrated Product Development (IPD), and knew that was the direction I needed to go."  
After completing the MIIPS degree, Pavkov began working at 4moms to make award-winning products and help build a brand that consumers love. In one of his first projects, he led a team in the development and launch of the rockaRoo infant swing seat, which won the prestigious Red Dot Award in product design. He also served as the team lead for the bounceRoo, a bouncy seat with a superior design that eliminated the displeasing view of wires and created an innovative solution for compact packaging with foldable spring arms. This novel feature was later patented, furthering 4mom's unique positioning in the marketplace.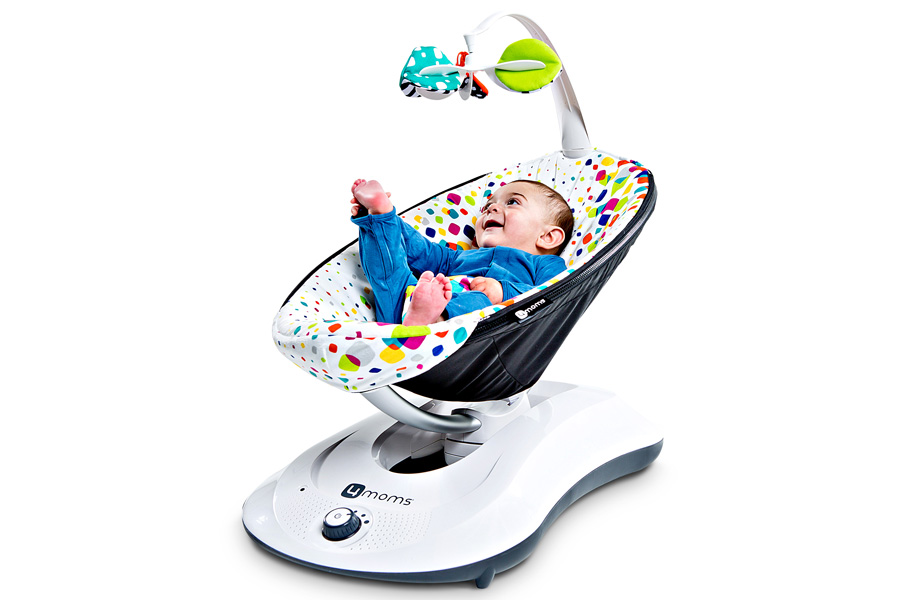 Pavkov was team lead for 4mom's rockaRoo infant swing seat, which won a Red Dot Award for product design.
At 4moms, his job wasn't only to develop solutions for their customers but to also create incredible experiences, "By thoughtfully designing every touchpoint with our products and brand, we are able to create a compelling experience for the entire family. Moms get excited and love our brand. Dads think our designs are cool and want them. Babies are happier using our products than competitors because they soothe better, bathe better, etc. And for myself, it's rewarding to do something that positively impacts people's lives." 
The Integrated Innovation Experience
When looking for graduate programs in 2007, Pavkov discovered that the IPD course was now the capstone of a master's degree program. At the time the program was called the Master of Product Development (MPD), which is now offered as the Master of Integrated Innovation for Products and Services (MIIPS) at the Integrated Innovation Institute. While enrolled part-time in the MPD program, he found a new position as a Design Engineer at Mine Safety Appliances Company (MSA), the world's leading manufacturing company of safety products. "It was exciting to be able to apply many of the things I was learning in the MPD program to the products I was developing for MSA," he says.

Interestingly, Pavkov's IPD capstone project in 2009 was sponsored by MSA, which enabled him to deep dive into an interesting innovation challenge for his current employer. Pavkov reflects on the timelessness of the IPD curriculum, "It's amazing how IPD's design + engineering + business formula for innovation was just as relevant in 2002 as it is was in 2009 and still is today. It's a good formula for success."