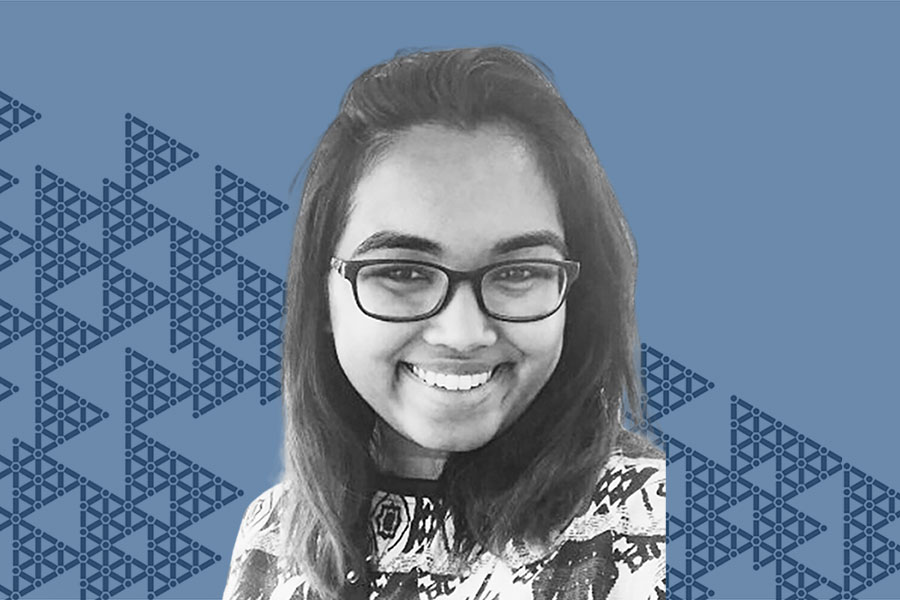 Student Spotlight: Leveraging Product Management Skills to Facilitate Mental Health Conversations
Nikki Kumar (MIIPS Online '23) is finding ways to use her product management skills to advocate for open conversations about mental health, while also working a full time job.
By Kaitlyn Stossel kstossel(through)andrew.cmu.edu
Between managing a full-time career, completing an online master's degree, volunteering, and extracurricular activities, it's almost a miracle that Nikki Kumar (MIIPS Online '23) has time to do anything else.
Transitioning back to a school setting after years of working was intimidating for Nikki, but she had been thinking about it for a while. She was considering a few other master's degrees at Carnegie Mellon University (CMU) before coming across the Masters of Integrated Innovation for Products and Services (MIIPS) online program.
"After talking with Athena Wintruba, I got a lot of clarity," Nikki said. "I wanted a program that was a good blend of product management, design, and engineering, and there aren't a lot of programs that really do that. When I came across the MIIPS program it was exactly what I was looking for. I was attracted to the MIIPS program because of its interdisciplinary nature and flexibility of its online program."
Going back to school, her goal was to become a more well-rounded product manager (PM). Between the MIIPS cohort, the professors, and a lot of learning, she is well on her way to doing that. 
"A lot of the work that I was doing before was really focused on the tech side of things, and I wanted more experience in traditional managerial concepts and design areas. That's something that I was really looking for that I wasn't getting from my career experience, so being a part of this program has filled in the gaps."  
During her time in the MIIPS program, Nikki worked with three other students in the cohort to create a simulation software for a bicycle company.
"That was the most intensive experience I've had in the program so far," she recalled of the project. "We spent so many hours figuring out the user base, making adjustments, and creating marketing plans. It opened so many conversations about what it would be like to run your own company."
With skills from the MIIPS online courses under her belt, Nikki has recently started a new role as a Senior Product Manager at PNC. 
"PNC has been working to modernize their technology so it can compete with other financial institutions and fintech's. Part of the work my team is working on revolves around automating the booking process for business options accounts by moving from batch processing to APIs." 
Aside from work, Nikki is also very passionate about mental health. For over four years, she has volunteered as a Fellowship Chair at MannMukti, a youth fellowship program for South Asian high school students that provides a platform for mental health advocacy.
"I wanted to be more involved in the mental health space, specifically within marginalized communities. I wanted to use my skill set and personal experience to be an advocate and help create a safe space for teenagers." 
"I also had a strong interest to learn more about South Asian culture and what that intersectionality is like with mental health. There's a lot of organizations out there that do similar things, but MannMukti is really focused on the research, and creating different initiatives to really educate people on mental health," Nikki said. 
Nikki is the co-creator of this fellowship and has seen it through from concept to launch. She hopes to create a platform that normalizes mental health, provides access to resources to combat stigma around mental health, and connects youth to a supportive community. 
The project was greatly inspired by the fact that Nikki  and many of her teammates at MannMukti weren't able to have open conversations about mental health while growing up. They hope to break the stigma and are actively contributing to that change. 
"I'm pleasantly surprised to see how well versed and well spoken these high school students are, not only about their own health, but the issues that are happening in the community as well," Kumar said. "I'm genuinely excited to see the younger generation be more open to conversations about mental health."