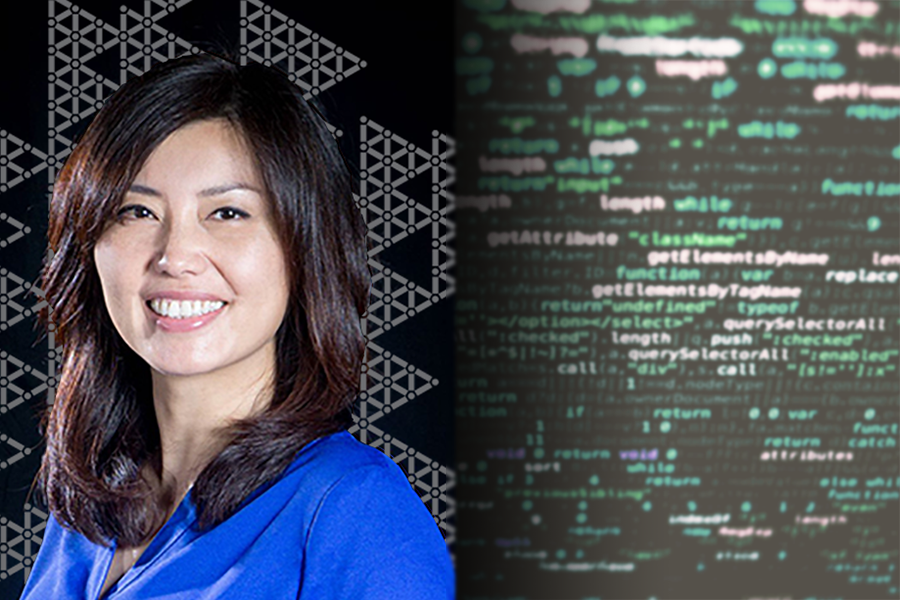 February 09, 2021
Lake Dai and AI for Good
By Elizabeth Donaldson edonalds(through)andrew.cmu.edu
Twenty years ago, before the advent of the iPhone and before Google became classified as a verb, the internet was an entirely different landscape. Users had to be precise and savvy when searching for information online, maneuvering the web with both curiosity and caution. It was difficult to find exactly what you were looking for and quite easy to land within an endless stream of pop-up ads. 
As Head of Yahoo! Search, Lake Dai and her team were seeking solutions to the web search problem, hoping to quickly direct accurate results to Yahoo! users. In 2003, Dai's team developed the first generation of image search and music search in China. In 2004, Dai joined Overture and revolutionized the internet with the pay-per-performance advertising model.  
"We wanted to collect user information for contextual relevancy, so you weren't spammed with ads when you browse or search the internet," Dai says. "We were pioneers: we wanted to help people find what they were looking for efficiently."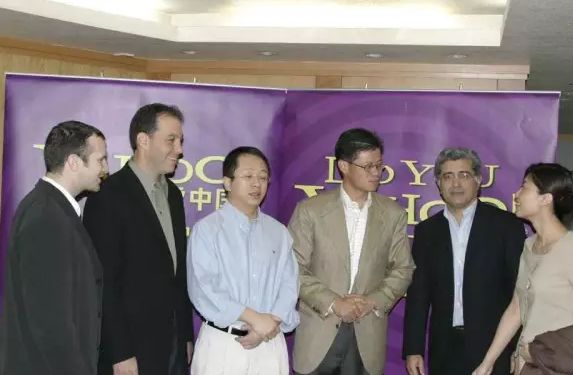 Lake Dai at 2003 Yahoo! Event; From left to right: Dan Rosenweif (Former COO), Hongyi Zhou (Former China GM), Jerry Yang (Yahoo! Founder), Terry Semel (Former CEO), Lake Dai
Overture pioneered the pay-per-performance ad model, which has since transformed most commonly as Google Ads. As a result of the pay-per-performance ad model, web users now see advertisements for products and services that are relevant to their interests, and advertisers are able to connect directly with target consumers. Data-driven advertising has shaped the marketing strategies and has changed the browsing experience for users.
However, as with every new technology, there have been unforeseen consequences of the pay-per-performance model.
"When we developed it, we thought we were just making life easier. But tech is a double-edged sword," Dai reflects. "There have been people aggressively, invasively collecting data just to turn a profit. Consumers' privacy is violated without their awareness or consent. We couldn't have anticipated this type of outcome."
In recent years, the ethics of data collection has come under fire. 
Data privacy is now at the forefront of many policy-making decisions. In May 2018, the European Union passed the General Data Protection Regulation (GDPR), the strictest and most far-reaching law to date concerning consumer data privacy. Later that year, California passed the California Consumer Privacy Act, which gave new control and protection of personal data to Californians. As users become more aware of how their personal information is being used to benefit advertisers, they are becoming warier as well. Meanwhile, as the applications of machine learning continue to diversify, data collection remains crucial to many technological innovations. 
"When we teach students how to code and how to leverage technology, we are, in sense, handing over a weapon."
For an educator like Dai, teaching students to recognize both the intended and unintended consequences of technology is imperative.
"When we teach students how to code and how to leverage technology, we are, in sense, handing over a weapon," says Dai. She explains that technical education must go beyond how a tool is used to critically address why and how that tool is used. "I think there are plenty of innocent people making innocent mistakes because they don't understand the power of the technology they wield." 
In her Applications of AI course, Dai combines lessons in technical, industrial, and social perspectives to enlighten MS Software Management and MS Technology Ventures students on the many facets of AI and data.
"I try to mimic what happens in the real world," Dai says. Her students work collaboratively and can even recruit one another to join their teams, imitating the tech startup experience. Dai also ensures exposure to practical AI applications. Each week, she invites innovators from across the country to meet with students and discuss AI in their field. This semester, Dai's class will be joined by head data scientists from EA Games, NVIDIA, Square, Google, and Appen.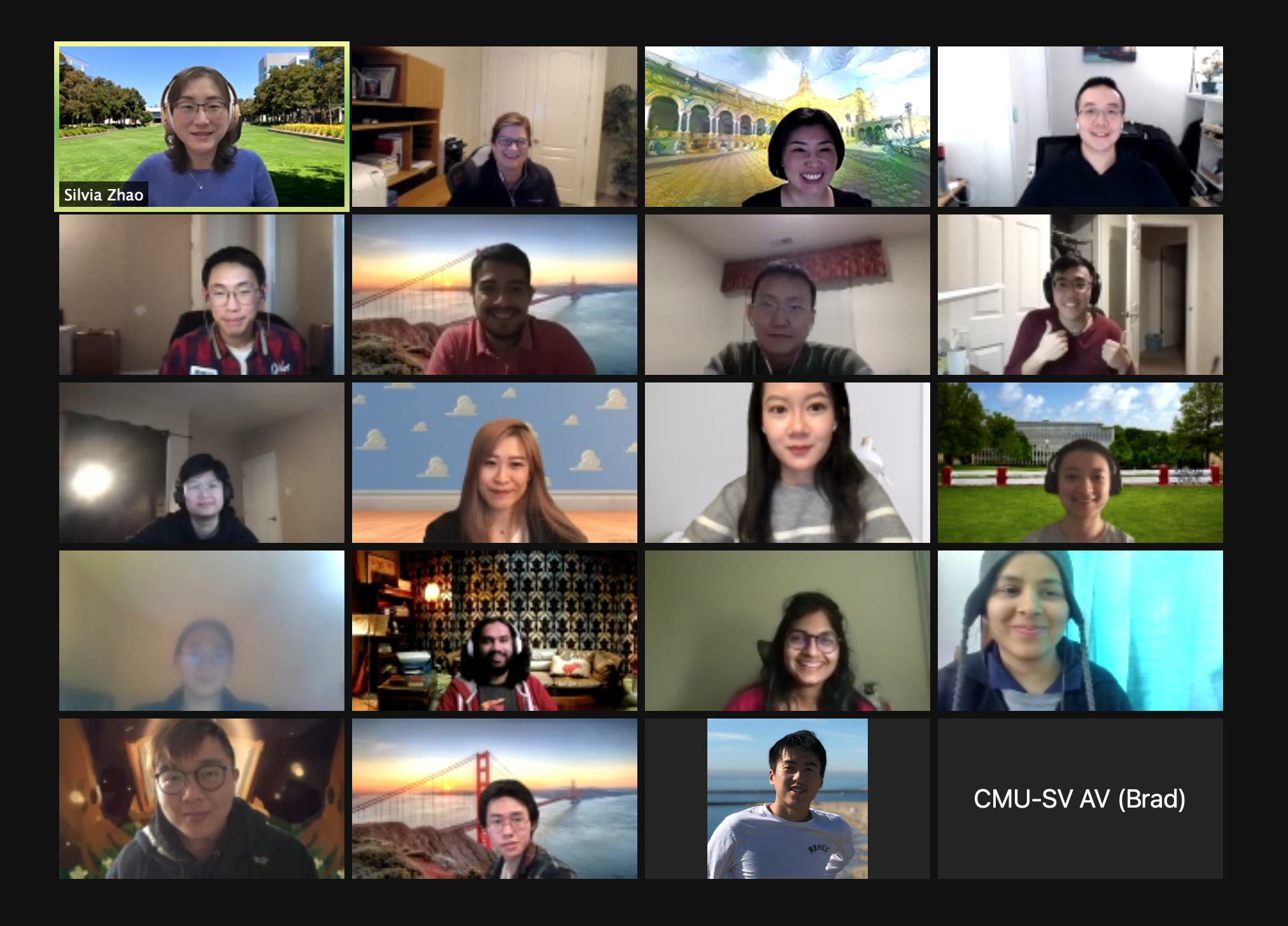 Silvia Zhao, Senior Director of Data Science at EA Games, joined Dai's Applications of AI course to discuss AI in the gaming industry in early February 2021
Students also partner with industry experts to examine real-time AI challenges. Each semester, a CEO presents a particular problem to the class. Students must apply their skills to create a solution for the organization as part of their final project. In the past, students studied Pokemon Go, predicting usages and engagements, and recommending new features to Niantic executives. The partnership was renewed for future classes so that students could see how well their initial predictions fared. 
"If you learn just about the technology as-is, you're missing out."
Though all of her students are technically apt, Dai reinforces that creative, holistic, and critical thinking is the key to success.
"The industry is always changing, so the tools and technology are always changing. If you learn just about the technology as-is, you're missing out," Dai says of the ever-evolving tech ecosystem. "I teach students to understand how AI is applied across industries like FinTech, manufacturing, gaming, healthcare, and retail, and to identify the challenges and bottlenecks. According to a recent report by Seagate and IDC, close to 68% of the data collected is unused and uncaptured, so I also teach students about responsible data collection, considering both user privacy needs and operational efficiency."
Dai's rich understanding of technology applications and problem-solving has brought her before the United Nations as an AI for Good advocate. 
"Deep learning technology is fascinating, but sometimes there are simpler and more effective solutions to our problems," Dai explains. At a recent UN AI Initiatives meeting, Dai once again explored the issues and solutions of data collection practice. 
With a career as a technology pioneer and entrepreneur, Dai is a mentor to many of her students and young professionals. She sits on the Advisory Board of WITI (Women in Technology International) with MS Technology Ventures Program Director Sheryl Root. 
"The future belongs to the young generation. As they are learning from me, I'm also learning from them," says Dai, considering the value of mentorship. "Zen master Suzuki once said, 'If your mind is empty, it is always ready for anything, it is open to everything. In the beginner's mind, there are many possibilities, but in the expert's mind, there are few."