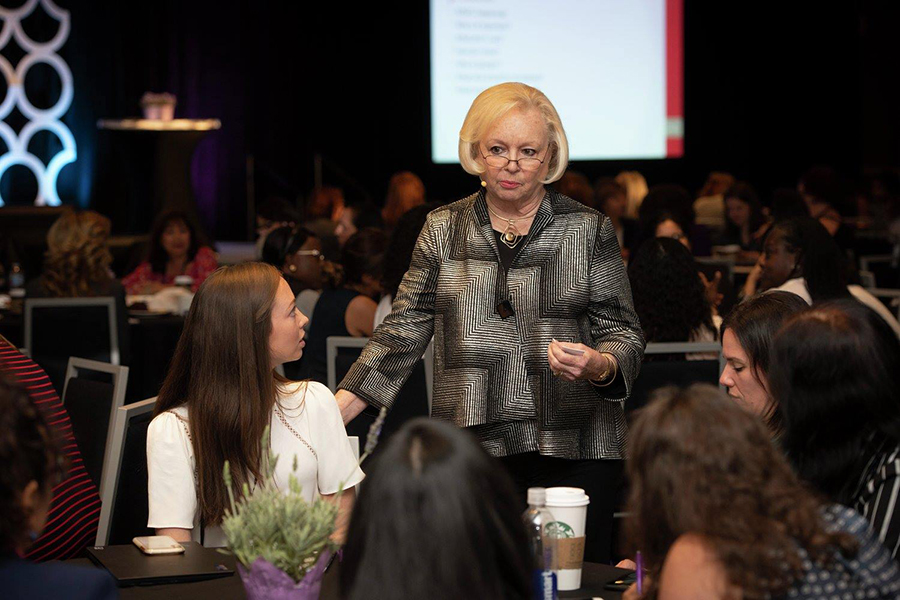 June 25, 2019
Leading the Conversation: III Faculty at WITI Summit
By Elizabeth Donaldson edonalds(through)andrew.cmu.edu
At Women in Technology Summit, experts in software engineering, cybersecurity, entrepreneurship, and more convene for three days of professional education and growth. For faculty of the Integrated Innovation Institute, the Summit is an opportunity to share experience and connect with other leaders in their fields.

"I'm on the advisory board of WITI," says Lake Dai, adjunct professor at III. "WITI empowers women to thrive in the tech industry. For nearly 30 years, WITI has consistently been a clear voice advocating women's contributions to the tech industry, inspiring them to pursue STEM careers and grow to leadership positions in the industry."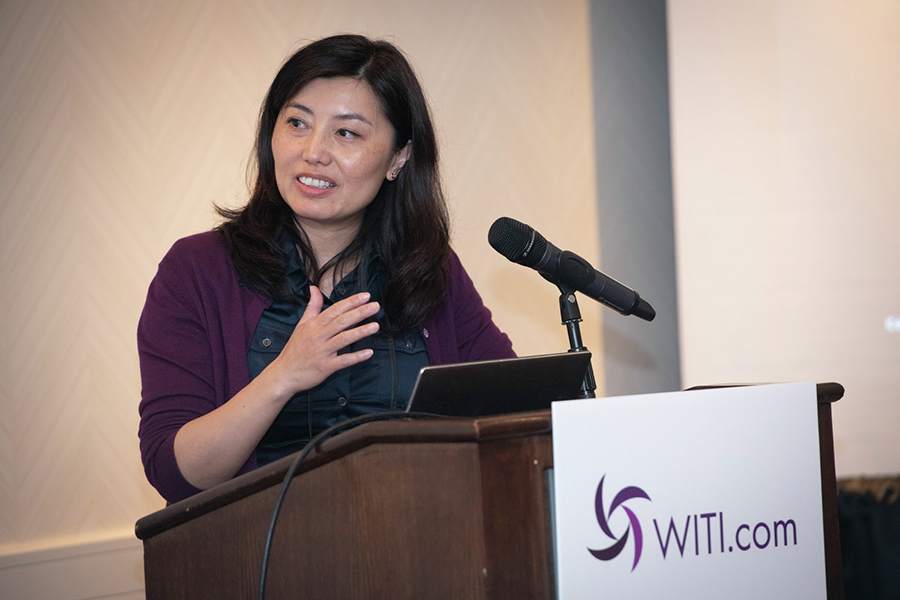 Lake Dai introducing her panel at WITI
At the WITI Summit this year, Dai joined the panel, "Secret to Higher ROI: Invest in Women," and moderated the conversation, "The Age of AI," hoping to inspire women entrepreneurs and engineers. "We want to share with the audience why AI took off in the last couple of years and its main drivers. We discussed the industry applications and the bottleneck of the adoptions, explored the concerns of the AI impact, and provided suggestions to women in this industry."

Sheryl Root, Program Director of M.S. Technology Ventures, has been a longtime supporter of WITI. In 2015, she was recognized for her significant contributions to the field of technology and innovation.

"I have always valued being a part of WITI and the support they provide to women of all ages pursuing their hopes, dreams and careers. WITI promotes personal growth, continued learning, timely discussions of critical topics, and the building of relationships that can last a lifetime," says Root.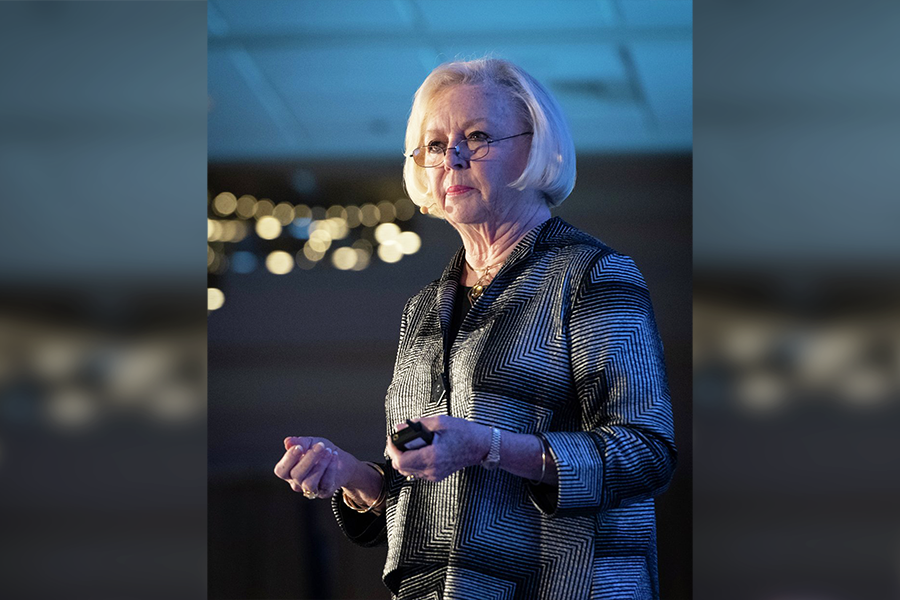 Sheryl Root at her talk, "The Value of Critical Thinking Skills in Today's Market Place"
Over the years, her involvement has extended to include board participation, keynote speaking, panel expertise, and one-on-one mentoring. This year, she invited Silicon Valley executives to a discussion on the value, opportunity and purpose of new California legislation, SBA-826, which requires female board membership for California public companies. She also spoke on "The Value of Critical Thinking Skills in Today's Market Place" and hosted a coaching table for leadership and career management.

 "I have always supported the WITI Summit as it brings a diverse group of women (and some men) together to learn from each other and create paths to accomplish their goals," Root says. "I continue to learn from others and value participating in the sessions of other participants. I have hosted panels, been a keynote, and just sat and listened in awe of incredible speakers and their content."

In addition to WITI, many women technologists from the Integrated Innovation Institute will head to Orlando this October for the Grace Hopper Celebration of Women, one of the world's biggest conferences for women in technology.