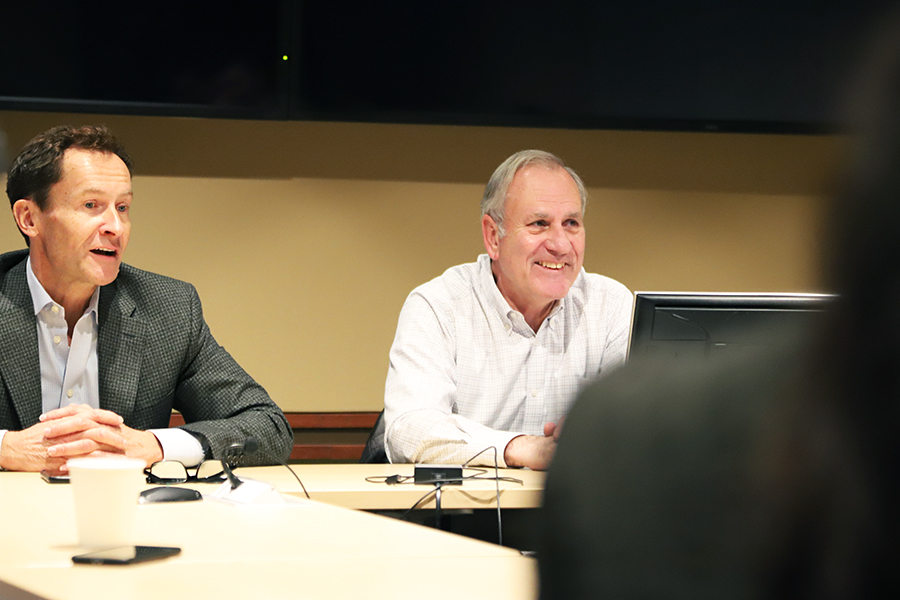 January 31, 2019
Dr. Stuart Evans and MayField Host CIO Roundtable
In today's rapidly changing marketplace, Chief Information Officers (CIOs) are not only the company's expert technologists; they are also considered business partners and leaders of transformational changes.   
Distinguished Service Professor and Director of CMU-Emirates iLab, Dr. Stuart Evans, co-hosted a roundtable conversation with Mayfield, welcoming fifteen CIOs to Carnegie Mellon Silicon Valley to discuss future of information officers.
"It is immensely valuable for CIOs to have informal gatherings where they can share their ideas with each other about digital transformation 2.0 and other issues," says Evans. "Rarely do busy executives have time to sit back and reflect about the future and discuss the impact of innovations from different vantage points to come up with an integrated perspective. These executives are future makers and enjoy learning from each other."
The first of a series of CIO roundtable discussions, the conversation unearthed common experiences of information officers and revealed thoughtful expectations of the role's continued evolution. Mayfield shared further insights of the conversation on its website.