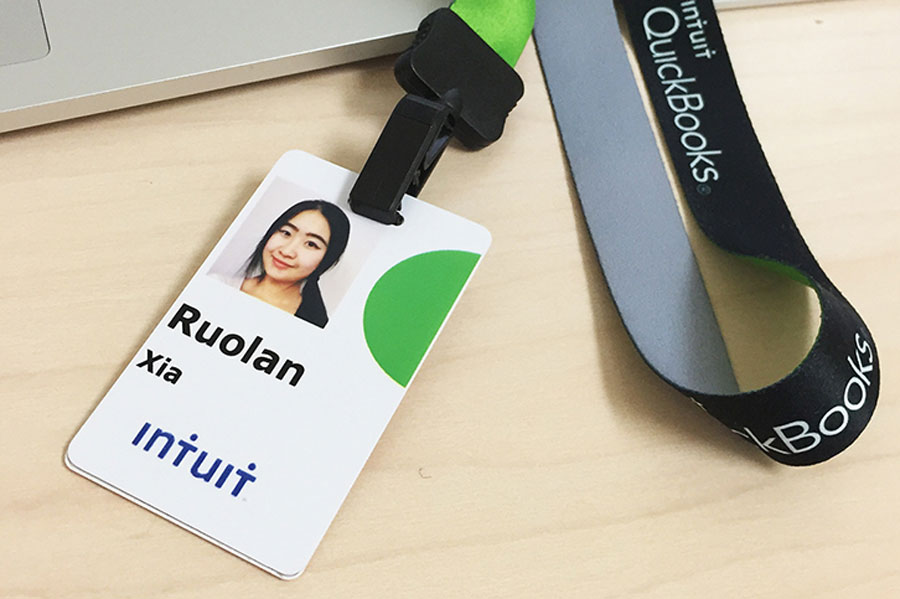 August 15, 2016
Internship Insights: Summer 2016
This summer, students of our MIIPS Advanced Study and 16-month MS in Software Management degrees have been busy tackling unique innovation challenges across continents and industries. From Silicon Valley to Dubai, their internships have challenged them with projects aimed at driving product strategy, researching consumer behavior, redefining the user experience and much more.
Read on as they share what they've learned and the most exciting aspects of their summer internships: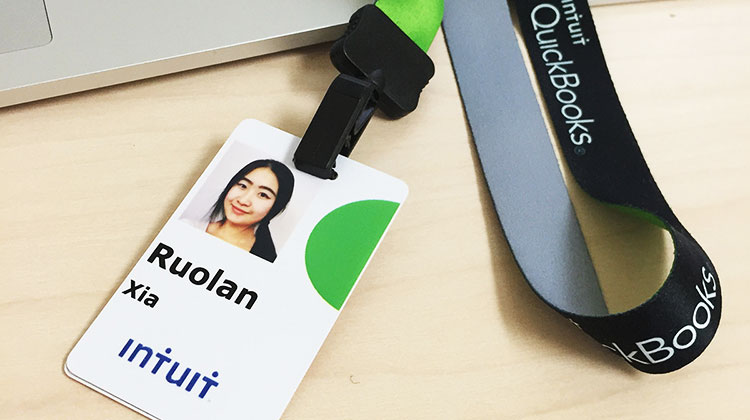 Ruolan Xia 
(MIIPS Advanced '16)
, Design Intern at Intuit, Inc. - Silicon Valley, CA
What I've Learned: "Don't be too desperate to see the result and to deliver. Be patient. Enjoy the long, confusing and maybe boring process of solving the problem. Don't follow the framework by all means. Be flexible, and be yourself."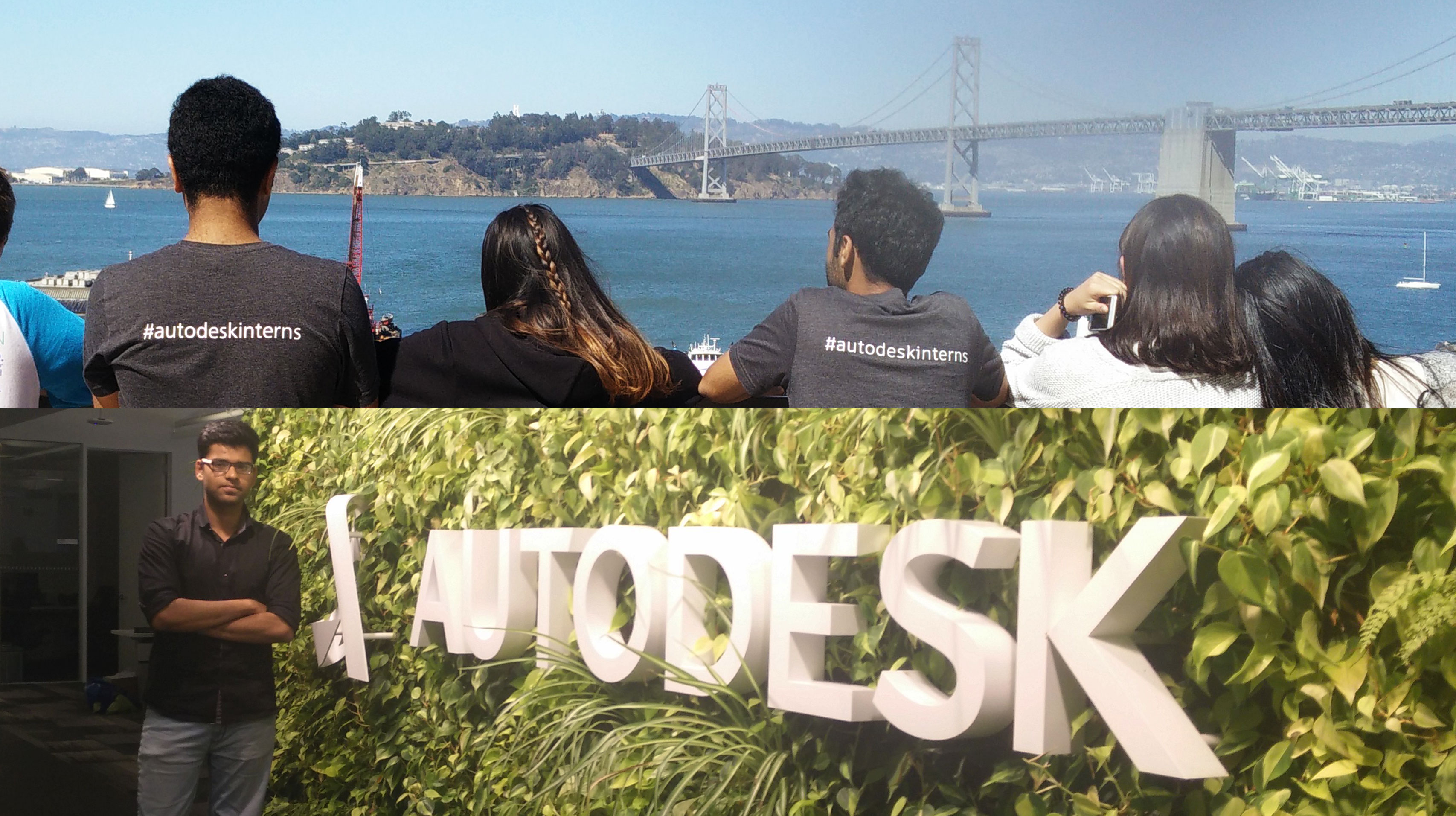 Himanshu Rasam (MIIPS Advanced '16), Product Design Intern at Autodesk, Inc. - Silicon Valley, CA
What I've Learned: "Always be open to learning new things and trying out projects outside your comfort zone. Collaboration and making the best use of available resources is key in a work environment."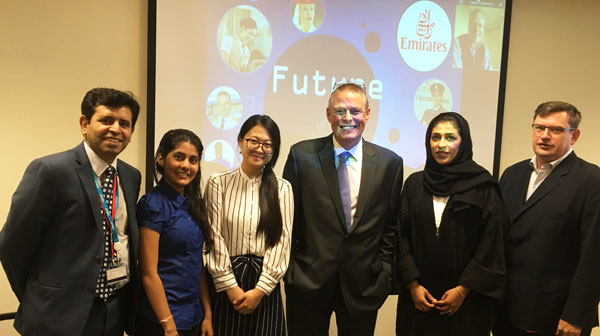 Liyuan Ding (MSSM '16), Intern at Emirates Group, IT Business Solution Design - Dubai, UAE
What I've Learned: "Story telling skill is very important when giving a presentation."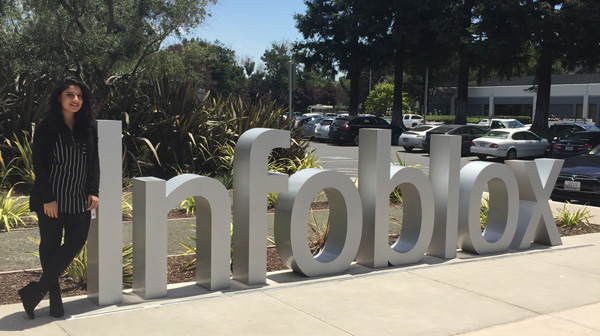 Nisha Jagtiani (MSSM '16), Product Management Intern at Infoblox - Silicon Valley, CA
What I've Learned: "I have learned and am still learning a lot more than ever. The internship [has allowed me] to get a real corporate world experience and come back with a more mature and sophisticated approach. Everyone I meet and talk with is helping me to grow both as an employee and a person. This opportunity is a very special part of my experience at CMU Silicon Valley."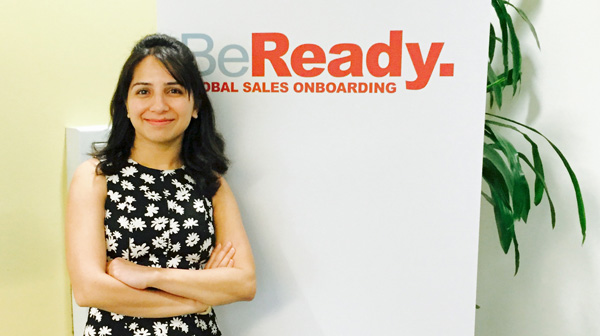 Simrata Gandhi (MSSM '16), Technical Project Manager Intern at Veritas Technologies LLC - Silicon Valley, CA
What I Find Most Exciting: "Being able to enjoy your work while working on a critical project is something you rarely experience. I am glad to be part of a diligent and fun filled team; I'm really enjoying my internship journey. It makes me realize that having a unified team is a big factor in your success within an organization. The most exciting part is that I am learning to overcome challenges and delivering an impactful product which clients use everyday. I love interacting with my manager with whom I can chat, discuss and laugh on any topic!"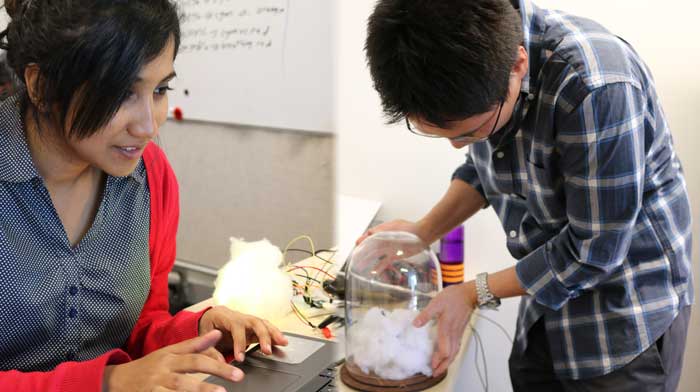 Savanthi Murthy & John Soh (MIIPS Advanced '16), Research & Design Interns at IoT Research Consortium, Integrated Innovation Institute - Pittsburgh, PA
What I've Learned (Savanthi): "We have been researching the financial trends and behaviors of millennials so that we can create devices that help them better track and handle their finances. I've been working more on the coding side for the project. It's actually quite hard to work with finances and IoT. It's something that hasn't been done much before, so I'm learning lots of new things every day."
What I Find Most Exciting (John): "My goal was to learn how connected IoT devices are being made. To build products that communicate information in three dimensions is a completely different challenge than a two-dimensional app screen."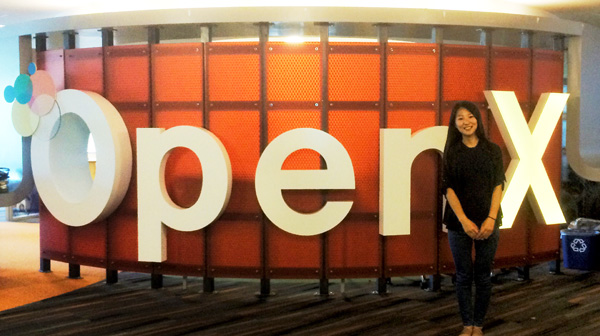 Chenyu Wang (MIIPS '16), UX Research Intern at OpenX-UX - Silicon Valley, CA
What I've Learned: "I love my job! Learning new stuff everyday and getting a deeper understanding about the online advertising industry."
More Internship Insights
"I am given complete responsibility and freedom to work on the product. I am exploring and learning a lot of new product concepts and getting an opportunity to implement them in real time. I am working with some really amazing people and learning every day." - Keerthana Thangaraju (MS-SM '16), Product Manager Intern at Youplus Inc.
"Every individual is unique and brings something new. Be yourself and do your best work. Inspire others." - Amrutha Chebbi (MS-SM '16), Development Program Manager Intern at SAP
"Never define yourself by a title. Be hungry to learn and contribute to the product that you're working. "- Livani Pillay (MS-SM '16), Software Engineer/ Product Management Intern at Ericsson MediaFirst
"Always convey your ideas and suggestions in the end user's context." - Amanleen Puri (MS-SM '16), Product Management Intern at Flywheel Software
"[What I find most exciting] is covering the feature from vague and high-level product vision into a visualized mockup, and [jumping into the] engineering architecture to build the product." - Denise Teng (MS-SM '16), Product Manager Intern at Mulesoft