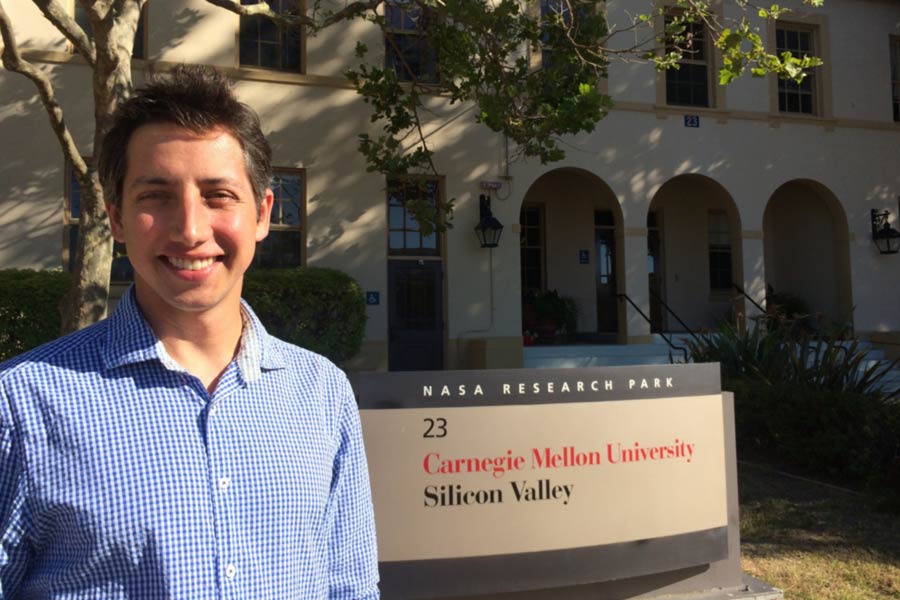 August 02, 2016
Student Profile: Bruno Selva (MSSM '16)
By Allison Hodsdon allisonh(through)andrew.cmu.edu
In 2014, Bruno Selva faced a crossroads: He had spent the previous five years bringing his marine technology company Sysmarine to reality and had recently sold it to a strategic partner. After experiencing first-hand the ups and downs of running his own startup, he had become passionate about new venture creation. As a budding entrepreneur from Brazil, he was intrigued by the world-famous Silicon Valley tech ecosystem and wondered if its 'magic' was replicable in his home country. Dedicated to advancing his career, he decided to applied for the Integrated Innovation Institute's Master of Science in Software Management degree and enrolled in the full time 12-month program beginning fall 2015.
Lessons in Software Management
With a background in control and automation engineering, one of Selva's main objectives for his master's degree experience was to develop business skills related to the software industry, "I have a solid technical background, but after running a startup for five years I wanted to improve my management skills studying at a world-class university," Selva explains. "I wanted to come to Silicon Valley and get involved with great projects. The Software Management program has been much more practical than any previous academic experience I've had."
Selva believes the best lesson he has learned is how to truly understand the customer, "Throughout our coursework, the faculty has always challenged us to answer key questions to ensure our solutions make the customer happy: 'Why are you building this? What is this solving? Are your customers willing to pay for this product?' It has made me realize that I hadn't fully developed this mindset when building Sysmarine, which explains some of the hurdles we faced as a startup."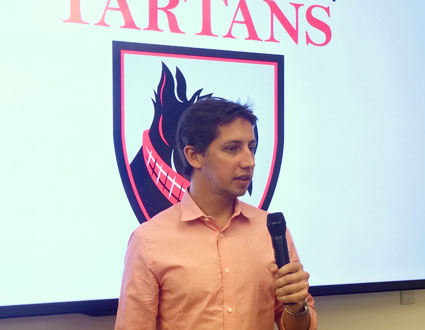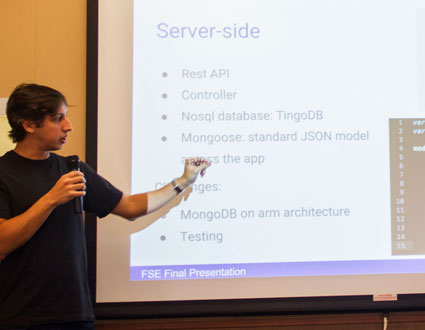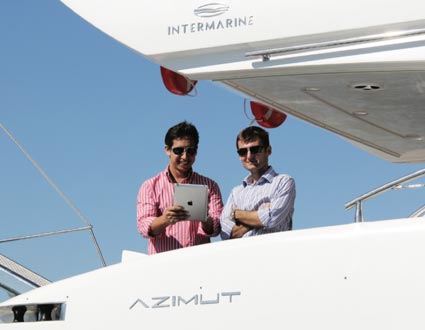 A Year in Silicon Valley, A Lifetime of Experience
Selva has taken full advantage of the unique opportunities offered at Carnegie Mellon's Silicon Valley campus. He's currently on a team that has been competing and advancing in NASA's SpaceRace competition and is interning at software startup Quantifind as a Product Manager Intern. Through our faculty's connections, Selva has also been introduced to 100+ investors from various VC firms and has listened to 400+ companies giving pitches to angel investment group Sand Hill Angels. "As an entrepreneur, I used to be the person asking for money, and recently I've been the one listening," Selva says. "I now understand the 'other side'; I see investors' concerns and know the questions they want answered."
Nearing the end of the 12-month degree, Selva has found the experience invaluable. He compares his past ten months to 20 years working in Brazil. Selva explains, "One of my main goals was to learn the Silicon Valley ecosystem, understand why most of the world's innovations come from here and see if those characteristics can be taken somewhere else. I definitely accomplished that. There are many factors involved, such as the history, culture and concentration of very high-skilled people. I don't have words to say how important it has been to get exposed to all those things."
Selva initially had intended on returning to Brazil after the program, but he has realized that he still has more lessons to learn in Silicon Valley. He is looking to stay for an additional two to three years to deepen his understanding of the industry and further develop his professional network. He is learning a lot in his current role as Product Manager Intern at Quantifind. With 80 employees and a focus on data analytics, Selva feels it's a great time to be at the company as they rapidly grow and scale their business. He enjoys working in the product area, which he feels draws many entrepreneurial professionals who are motivated by developing novel ideas.
On Entrepreneurship & What It Takes
When asked what it takes to be a successful entrepreneur, Selva says passion and stamina are key, "It's a cliche, but it's true: You have to do something you're passionate about. There are countless obstacles for entrepreneurs. You will feel stressed and need to make sacrifices. You will lose money. At times, you will question your decisions and feel like giving up. But if you have a passion and stamina, you can push past those doubts and keep going. People tend to think starting your own venture is about the money, but it's not. It's about wanting to take an idea and transform it into something that really impacts people."