Fall 2021
Thanks to alumni, donors and friends like you, we are able to make so much possible at CMU, and we are deeply grateful for your continued and dedicated commitment to our entire community.
Hearts of Tartan
More than 70 years after they fell in love at CMU, Bob and Marty DuShaw's support for undergraduate scholarships shows their hearts will always be in the work.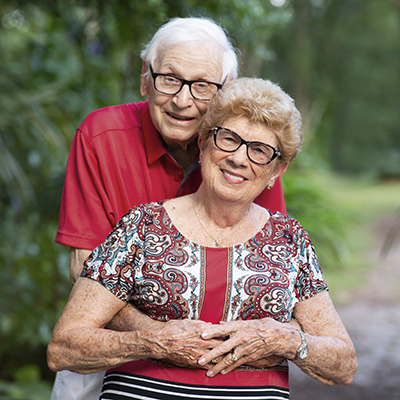 As teenagers in the 1950s, alumni Bob and Marty DuShaw came to Carnegie Institute of Technology and Margaret Morrison Carnegie College respectively to learn about engineering and chemistry.
They left campus with more than they could've ever imagined: a lifelong love story that led to four children, 14 grandchildren and great-grandchildren, successful careers and global travels.
And as they reflect on their more than seven decades together — and their delight in all that their fellow Tartans continue to accomplish — their legacy gift to Carnegie Mellon University shows that their hearts will always be in the work.
Supersize Your Impact with Stocks
Would you like to advance Carnegie Mellon University's world-leading innovation — all while giving more than you dreamed possible? Gifting appreciated stock, which you have held for more than a year, can be one of the most financially advantageous and tax-savvy ways to make an impact.
With a gift in stocks, you can:
Support the area of CMU that's most meaningful to you, such as your favorite department, school or college; scholarships; academic programs and research; and much more
Avoid capital gains taxes on the gifted shares
Receive a charitable deduction of the full fair market value of the gifted shares
Gain possible future tax advantages by repurchasing the shares you gifted to CMU — with cash you may have otherwise used for a gift
Interested in creative ways to balance your financial goals and your support of Carnegie Mellon?