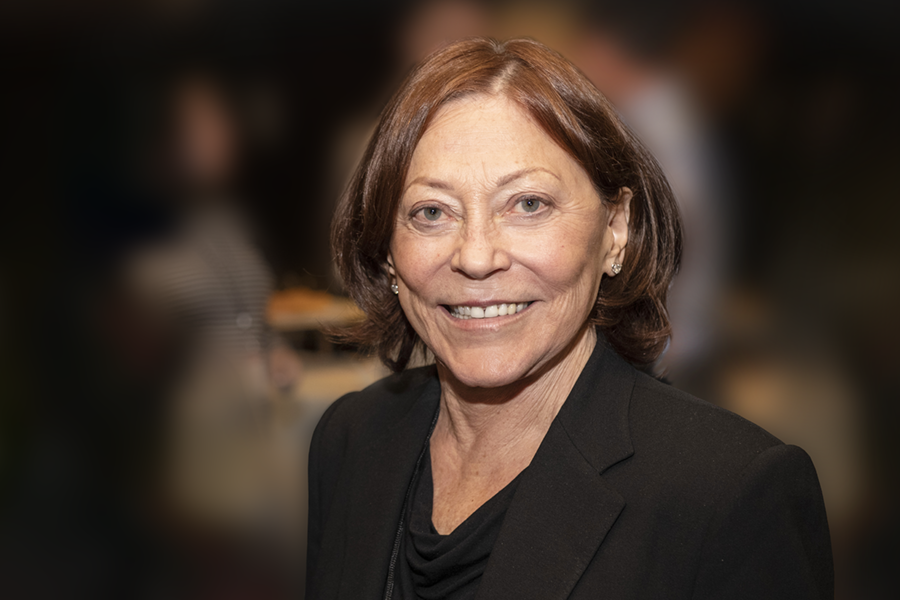 July 22, 2019
A Mother's Legacy for Arts Enrichment
CMU past parent Janice Watson pays tribute to her late daughter by supporting creative expression and artistic exploration within the College of Fine Arts
Janice and Jill (A 1987) Watson shared more than the timeless bond of mother and daughter: They also shared a passion for the arts. So when Jill was tragically killed in the TWA Flight 800 plane crash in 1996, Janice wanted to create a legacy for Carnegie Mellon's students that would celebrate Jill's love for the university and the happiness the arts brought her.
That legacy is the wats:ON? Festival, an annual interdisciplinary arts celebration that brings to campus acclaimed and emerging artists who present live performances, interactive installations, art exhibitions, symposia and workshops, lectures, and film screenings around a central theme.
The upcoming wats:ON? Festival, titled 2019: NOW, will focus on the spirit of activism and art's ability to redirect culture. Featured artists will include rapper-poet-historian Blak Rapp M.A.D.U.S.A.; Mendi + Keith Obadike, who will create a sound installation and an original musical performance; Pittsburgh-based hip-hop artist and activist Jasiri X; and 1Hood Media, comprising artists and activists who use art to raise awareness about social justice. A CFA interdisciplinary course will allow students to collaborate with Jasiri X and Blak Rapp M.A.D.U.S.A. on a music video that will premiere during the festival.
Carnegie Mellon figured prominently in Jill's life. She earned her bachelor's degree in architecture and was a candidate for a master's degree in fine arts at the time of her passing. A partner in the firm of Arthur Lubetz Associates, she was also teaching part-time in the School of Architecture.
"Jill loved her time at CMU and the way the arts intersect there," Janice says. "My late husband and I thought the festival would be a wonderful way to offer other students an opportunity to experience the kind of events and lectures that made Jill happy."
Janice appreciates the power of education ― so much so that she pursued her undergraduate degree as a non-traditional student.
"I started college when Jill was in nursery school, and it took me seven years to finish because we moved to France for a couple of years. I graduated when I was 32 years old," she explains.
A native of nearby Greensburg, PA, Janice began a master's degree program at Cornell University but opted instead to work for the American Cancer Society. It was the right decision: She loved her position and the mission and discovered she was quite good at fundraising.
She has supported the arts through both her personal generosity and fundraising for organizations like the Pittsburgh Public Theater and the Pittsburgh Symphony Orchestra.
Janice knows that an early introduction to the arts can profoundly affect an individual's development. She remembers that her daughter announced she wanted to become an architect when she was only nine years old.
"I don't know how Jill decided that, since we didn't know any architects, but we lived in Europe for a while and visited museums in various cities. So she had an exposure to art design," Janice says.
She gives to the College of Fine Arts so that, like her daughter, students can prepare for a career beyond their university years that brings them fulfillment and joy.
"Carnegie Mellon is such an outstanding school. I want students to graduate with confidence in themselves, a positive mindset and curiosity to continue learning," she says. "The goal of the wats:ON? Festivals is to help them achieve that."