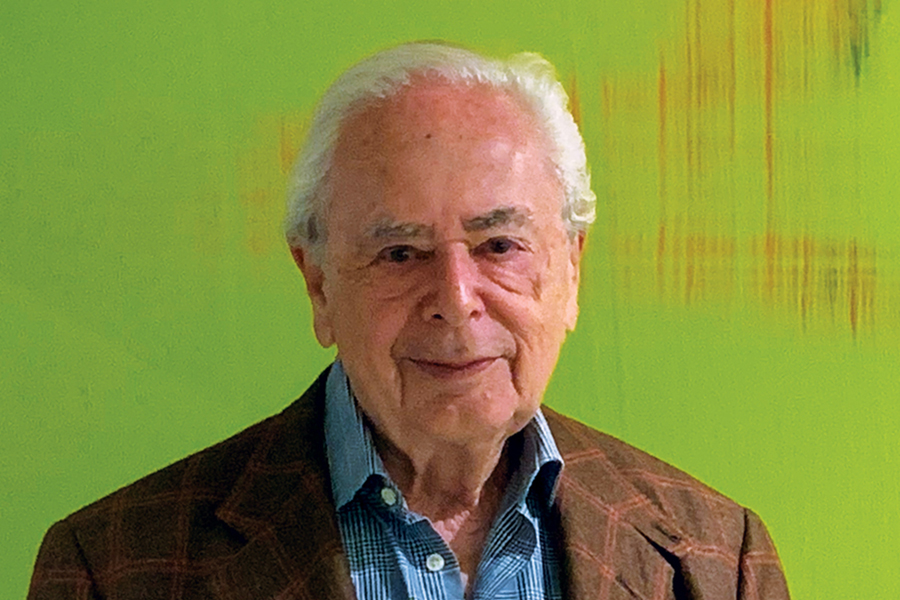 June 26, 2019
A Legacy for the Love of Music
Music industry mogul Robert D. Summer supports the School of Music's scholars as they pursue their passion and prepare to make their way in the music world.
Bob Summer (PM 1955) has loved music for as long as he can remember, with an instinctive affinity for its power, beauty and ability to stir universal emotions. He relied on that passion for making a decision that set him on the path of an extraordinary career in the music industry.
His love of music has also inspired him to share it with others ― which he does through his support of CMU's School of Music.
Summer focuses his generosity on the education and training of CMU's talented student musicians. His gifts have allowed the SoM to purchase two Yamaha pianos, a Steinway concert grand piano, two marimbas, two Wagner tubas and two basset horns.
"By giving the music students access to orchestral instruments ― including unique ones ― they have the opportunity to explore exceptional music scores that they could not otherwise perform," he says. "It is my hope that this helps to differentiate the education offered by the School of Music."
His career in music began with his early training and career choice. After graduating from CMU with a degree in printing management, Summer received numerous local and national job offers, but he was excited by only one: the opportunity to join RCA Records.
"I had a core skill in design and graphic arts, a passion for music and good fortune," he says. "The '80s and '90s were the great period of rock 'n roll, and I became the designer of choice for most key artists in the company. I got to know all of them, travel with them and attend their concerts. To be successful in the business required engagement with the artists. Graphics ― album design and special packaging ― gave me the connection I needed."
Though not a trained musician, Summer rose through the ranks to hold the positions of vice president of RCA International and then president of the global company. He later became president of Sony International. He has shaped the careers of dozens of prominent artists, like signing American rock legend Lou Reed and Canadian singer Celine Dion to recording contracts, and developing the talents of Cuban-American singer‑songwriter Gloria Estefan and country music star Dolly Parton.
"I have a natural ear for an artist's potential in a wide range of genres including pop, country and classics," he says.
In addition, Summer has been chairman of the Recording Industry Association of America, served on the board of the International Federation of Music and headed many startups after his years at Sony.
Throughout his demanding career, he has remained committed to Carnegie Mellon. A loyal supporter for more than 20 years, he also has lectured at the School of Music, sharing his insider knowledge of the music business, and currently is a member of the College of Fine Arts Dean's Council. He was awarded the Alumni Lifetime Achievement Award in 2005.
"I understand the artist mentality and the difficulty that students face as they pursue success as performers. The competition is enormous, your skills have to be exceptional and it takes a bit of luck along the way," he explains.
He is moved by the letters of appreciation he has received from Carnegie Mellon's music students. He treasures the "sense of reward" he feels from supporting a program that is "well-motivated and well-run" and the relationships he has developed with members of the CMU community.
While Summer encourages CMU's aspiring musicians to hold to their dreams, he gently advises them to be realistic in their career plans and not feel defeated if they do not become professional performing artists.
"Your training will open many doors", he says.
"Out of hundreds of students who play a horn, one may make it to the New York Philharmonic, but another may become the general manager of the Metropolitan Opera. Another might become a music attorney, a valued music teacher or find success in an unrelated field. If you must change your plan, take your passion and CMU background and find a path forward to other things that will be equally or even more rewarding. Your instrument ― your horn, voice, or skill as a conductor or composer ― is at once your passion and later a vehicle to realizing the full value of your education."