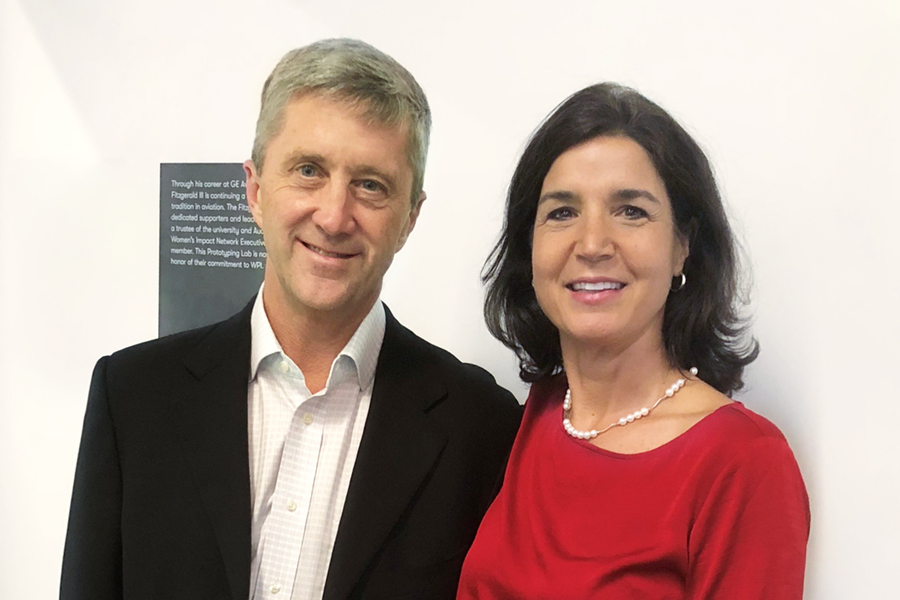 July 17, 2020
A Meaningful Impact
Over the past 30 years, Audrey Fitzgerald (E 1985) has always quite literally answered the call to support the next chapter of the Carnegie Mellon University story.
Audrey Fitzgerald (E 1985) remembers one work-study position during her time as a student at Carnegie Mellon University that pushed her out of her comfort zone more than any other.
"Every night for a few hours, I would dial alumni on my rotary phone, and I'd talk to them about making a gift to CMU. It was the hardest work-study job I had," Audrey says with a laugh.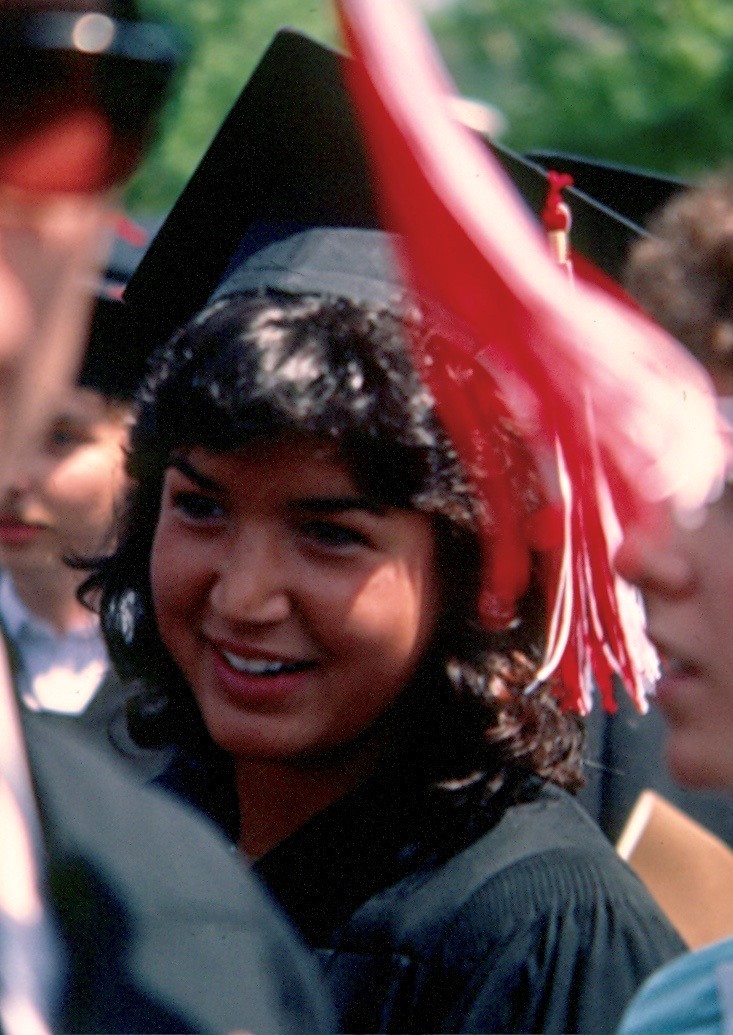 For the past 31 years, whenever she receives a phone call from a current Tartan, she picks up the phone, talks with them about campus happenings, reminiscences a bit — and supports the next chapter of the CMU story with a gift.
"I'm thankful for an education that I probably wouldn't have been able to receive without the financial aid package with scholarships that I was given," Audrey says. "Giving back to CMU just makes sense to me."
While conversations with CMU students started her legacy of giving, a few years ago she and her husband evaluated their will and estate plan and were inspired to make an even more meaningful impact on future generations.
"I realized I was fortunate enough in my life to do something bigger and broader," she explains. "The whole process was very easy."
Audrey also appreciated the flexibility offered with a gift through her will should she desire to alter the amount or purpose of her contribution in the coming years. It also offers continued access to her funds should she ever need them.

Audrey's gift is designed to benefit women in science, technology, engineering and mathematics (STEM) fields to recruit more women to those fields, support them while they're pursuing their education and help them throughout their careers.
"I was at CMU during such an interesting time in computing," Audrey says. "When I was a senior, the freshmen were the first class that was required to have their own computers, so everyone was walking around with Macintosh computers on dollies on Move-in Day. Every student had to pass a basic programming course, and engineering and computer science majors were held to the highest standards."
Her knowledge about how a computer works from the circuits on up — as well as programming languages like Pascal, C and Fortran — served her well during her engineering career with Draper Laboratory near Boston where she developed concept designs of autonomous undersea vehicles.
At Draper, she was one of only a few female engineers, and she's carried that experience with her throughout her life.
"STEM fields are difficult for women to want to be in, stay in and rejoin after they've stepped away for a little while," Audrey shares. "Supporting women in STEM has become a passion of mine."
Her gift will help future scholars forge a valuable path and empower them to benefit from CMU's world-class research environment, laboratories, faculty and classes.
"My CMU education came in very handy during my career," Audrey says. "I did not realize until years later that not all college educations are created equal. The one I got at CMU is in the top of any that I've seen anywhere."