December 22, 2020
Meet the ACS Scholars
Andrew Carnegie Society members empower outstanding CMU seniors
They represent 30 academic programs across Carnegie Mellon. They come from 16 U.S. states and six countries, from Chile to Pakistan. They're involved in more than 100 student organizations, athletic teams and other campus groups.
What do these 40 Tartans have in common? They're all ACS Scholars — an elite group of undergraduate seniors representing the top 2 percent of their graduating class.
"The ACS Scholars are the best and the brightest, having been chosen by their deans for academic achievement, community activities and campus leadership. I admire their work ethic and their service to others," said Don Carter (CFA 1967), a CMU faculty member and Andrew Carnegie Society (ACS) board member who serves as one of the mentors to these students.
Thanks to the generosity of ACS members who established an endowed fund to support this program, each scholar receives a monetary award to advance their learning and career goals.
Read on to meet a few of these exceptional Tartans.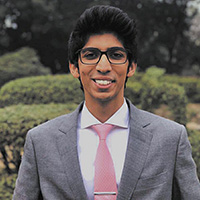 Mohammad Shahmeer Ahmad
Carnegie Mellon University Qatar
Information Systems
Lahore, Pakistan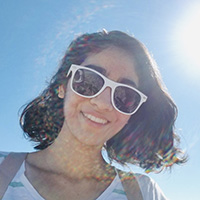 Parmita Bawankule
School of Computer Science
Computer Science
San Jose, California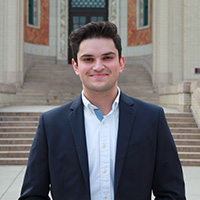 Carlos Cabré
Tepper School of Business
Business Administration
Flower Mound, Texas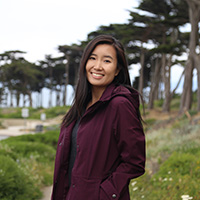 Eileen Chen
Dietrich College
Information Systems, minor in HCI
Rockville, Maryland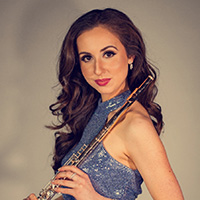 Jillian Coscio
College of Fine Arts
Flute Performance & Professional Writing
Long Island, New York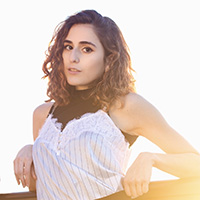 Dani Delgado
College of Fine Arts
Design, Product and Industrial
Hazlet, New Jersey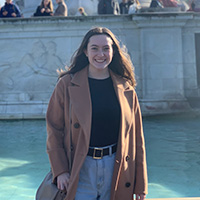 Fiona Dubrosa
Dietrich College
Decision Science & Psychology
New York, New York
Cassie Bishop
Mellon College of Science
Biological Sciences
Las Vegas, Nevada
Ani Chowdhury
Dietrich College
Statistics & Machine Learning
Hazleton, Pennsylvania
Amara Pedroso Saquel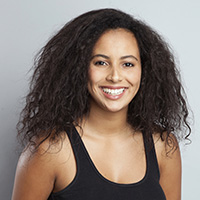 College: College of Fine Arts
Major: Acting
Hometown: Santiago, Chile 
"When I first got the email that read, 'Congratulations! ACS Scholar Award,' I couldn't believe it! As I come to the end of my journey as a CMU student, it's a huge accomplishment to have the things I've done in the community acknowledged and celebrated. As an artist, I have a lot of ideas and projects in my head, and the award will definitely allow me to get closer to making those projects a reality. Regardless of where life takes me, I will always have a special connection to CMU thanks to this program."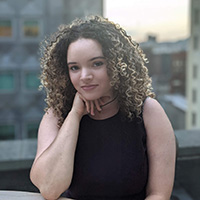 Cassandra Howard
College of Fine Arts
Architecture
Virginia Beach, Virginia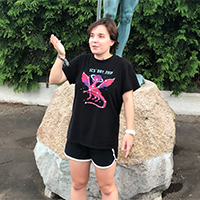 Chloe Ireland
Mellon College of Science
Mathematics & Economics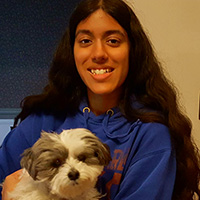 Seema Kamath
College of Engineering
Mechanical Engineering
Norwood, New Jersey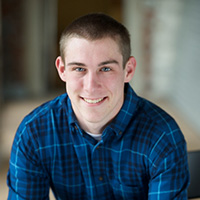 Matt Kern
Dietrich College
Information Systems
Springdale, Pennsylvania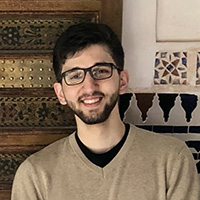 Ahmad Khan
Carnegie Mellon University Qatar
Computer Science
Sapporo, Japan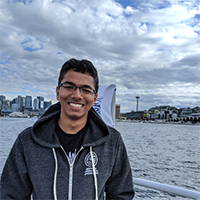 Pranav Kumar
School of Computer Science
Computer Science
Houston, Texas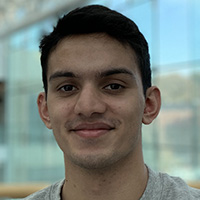 Arnav Mahajan
School of Computer Science
Computer Science
Troy, Michigan
William Fahy
Mellon College of Science
Chemistry
Hallowell, Maine
Stephen Price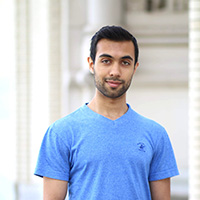 College: School of Computer Science
Major: Computational Biology
Hometown: Houston, Texas
"This award will allow me to travel to academic conferences and has given me a greater sense of financial security as I continue to pursue research. I'm incredibly honored and grateful to be an ACS Scholar. This program is significant to me because it recognizes all the work that exists in the 'in-between' spaces to make Carnegie Mellon such a wonderful place. Going forward, I will never forget the importance of giving back to the community."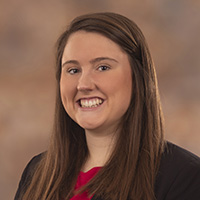 Stefanie McMillan
College of Engineering
Materials Science and Engineering & Biomedical Engineering
Vancouver, Washington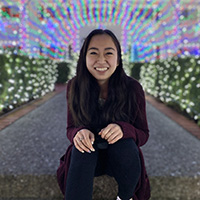 Jessica Meng
College of Engineering
Electrical and Computer Engineering
San Ramon, California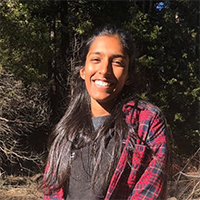 Parvathi Meyyappan
Dietrich College
Economics & Statistics
Cupertino, California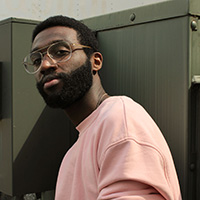 Steven Montinar
College of Fine Arts
Art
Martinsburg, West Virginia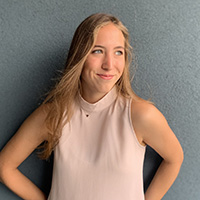 M. Cristina Pullen
Dietrich College
Professional Writing & International Relations and Politics
Brownsville, Texas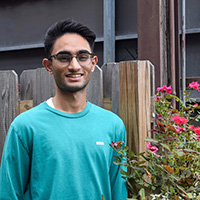 Jay Rao
Tepper School of Business
Business Administration & Statistics
Queens, New York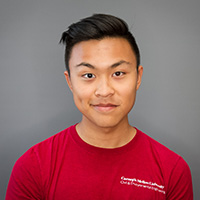 Ryan Rusali
College of Engineering
Civil Engineering & Engineering and Public Policy
San Francisco, California
Ian Moore
BXA Intercollege Degree Program
Mathematics & Art
Fayetteville, Arkansas
Alexis Ortega
Mellon College of Science
Astrophysics
Santa Ana, California
Charlotte Andreasen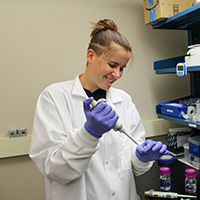 College: College of Engineering
Majors: Mechanical Engineering & Engineering and Public Policy
Hometown: Sheboygan, Wisconsin
"Over the last four years, I have done whatever I can to try to improve the different communities that I am a part of, whether that's club sports, professional organizations or CMU departments. Receiving this award made me realize that my work, which is often behind the scenes, has made a positive impact. I plan to pursue a career in academia, so the recognition and financial support will help with my applications for graduate studies."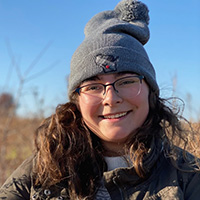 Aria Salyapongse
Mellon College of Science
Astrophysics
Middleton, Wisconsin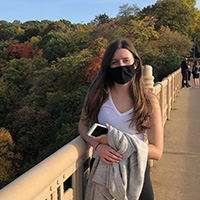 Julia Scherb
Dietrich College
Global Studies
Pittsburgh, Pennsylvania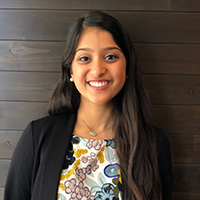 Sanjana Shah
College of Engineering
Chemical and Biomedical Engineering
Philadelphia, Pennsylvania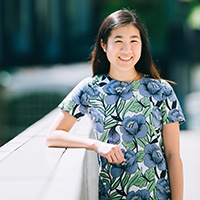 Nicole Shi
College of Engineering
Materials Science and Engineering & Engineering and Public Policy
Hong Kong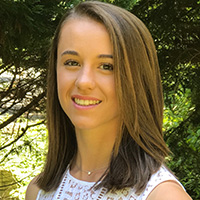 Heitho Shipp
Dietrich College
Behavioral Economics & Business Administration
Birmingham, Alabama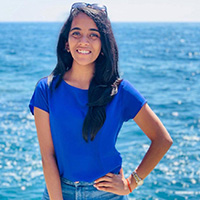 Ishita Sinha
College of Engineering
Electrical and Computer Engineering & Computer Science
Mumbai, India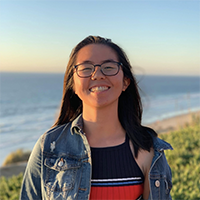 Chloe Yan
School of Computer Science
Computer Science
Singapore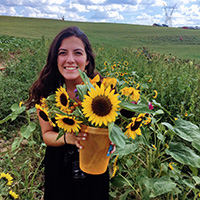 Valentina Ortiz de Zárate
College of Engineering
Civil and Environmental Engineering
Burke, Virginia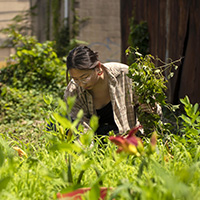 Kathy Zhang
BXA Intercollege Degree Program
Environmental Studies & Art
Malvern, Pennsylvania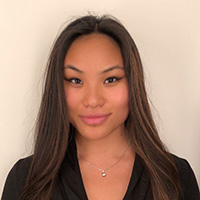 Wenyi Zhu
Tepper School of Business
Business Administration
Shanghai
Saeed Syed
College of Engineering
Chemical Engineering
Houston, Texas