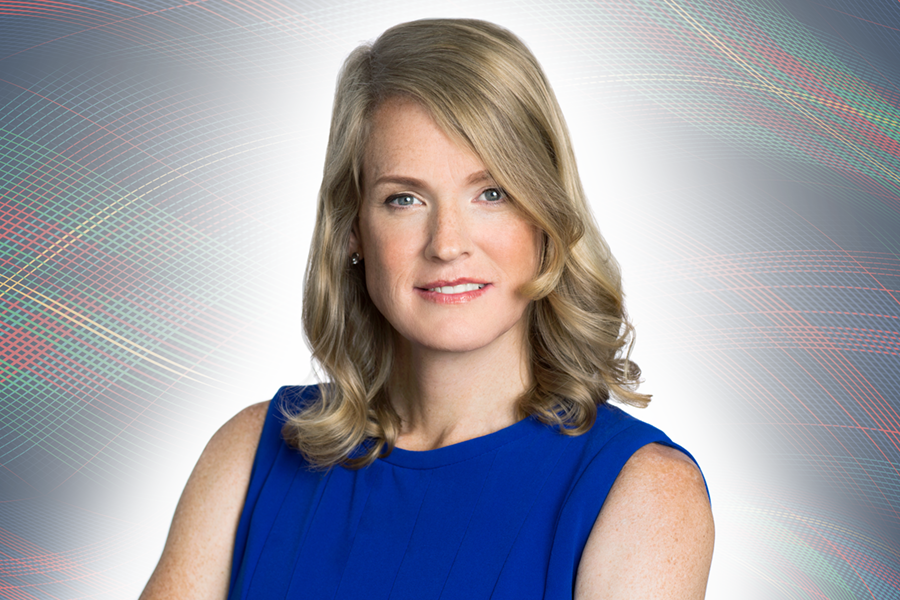 March 18, 2021
A Not-So-Mad Scientist
CMU alumna and neuroscientist Vivienne Ming dreams big to do good
When strangers ask Dr. Vivienne Ming what she does for a living, it takes her about 20 minutes to explain.
If they want the short version, she simply says she's a professional mad scientist. (That descriptor even appears on her LinkedIn profile.)
"I used to be a theoretical neuroscientist," Vivienne says from her office in Berkeley, California. "I've been an entrepreneur and started many companies, but, nowadays, I get the coolest job in the world. I'm running experiments and building superpowers and, the best part is, I get to just give it away."
Vivienne, who holds a master's degree and doctorate in psychology from CMU's Dietrich College of Humanities and Social Sciences, is executive chair of Socos Labs, a philanthropic think tank she co-founded with her wife, fellow CMU alumna Dr. Norma Ming, who also earned a master's degree and doctorate in psychology from Dietrich College.
For the past five years, in addition to raising their two children, they've used artificial intelligence to solve problems no one else can seem to fix.
From creating technology that predicts manic episodes in people with biopolar disorder to helping kids with seizure disorders to taking the bias out of the hiring process, if it's about making a difference in people's lives, Vivienne is interested. She uses nearly all of her yearly income from writing and speaking engagements to fund her research and then shares the information free of charge.
She's received numerous high-paying job offers from companies such as Amazon, Google and Netflix, but passed. She graciously offers to sit on advisory boards without pay and does so for OptoCeutics, The Palm Center, StartOut and HUMM, among others. Vivienne prefers to work for the good of society, not for profit.
Currently, the Socos team is working on 10 major projects, all of which involve Vivienne. Her days are spent brainstorming, meeting with external collaborators and tinkering with code or whatever device needs to be developed.
She's researching how stress affects people differently. At one organization, she studied a group of older, Black men who were experiencing high stress levels. As it turns out, they were systematically being passed over for promotions, putting them much lower on the seniority ladder than they should've been. Vivienne also is tracking job creation for women, queer and disabled entrepreneurs across North America in real time.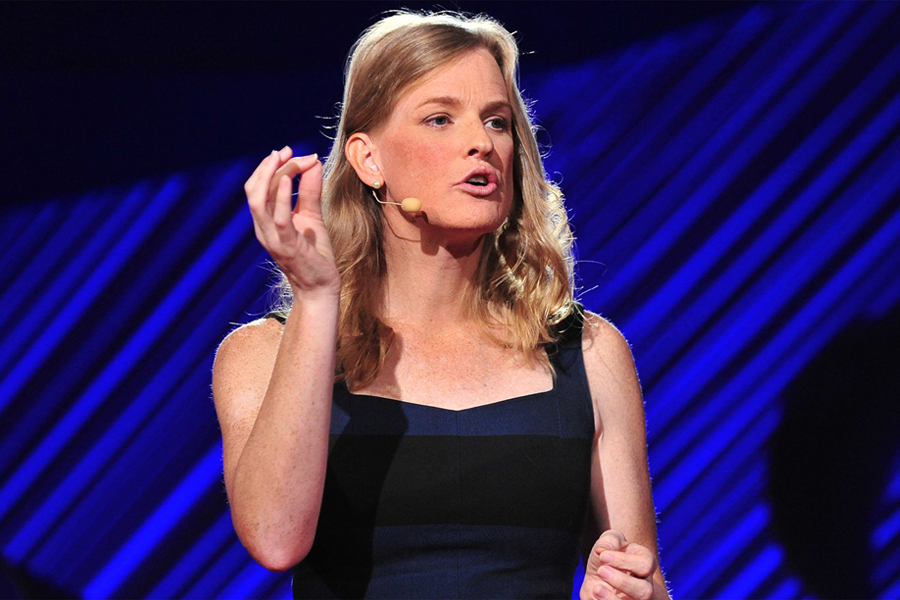 Vivienne Ming gives a 

TedMed talk.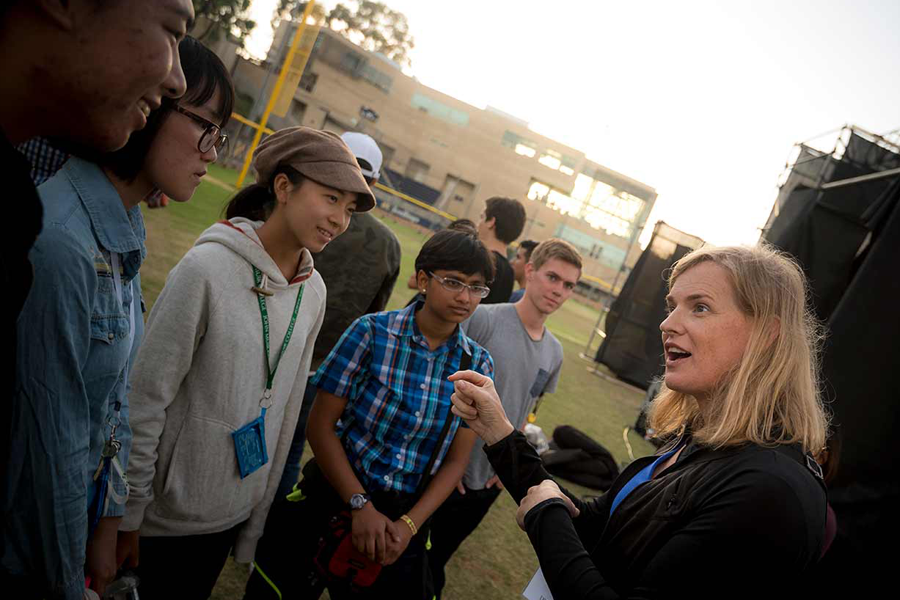 Vivienne Ming speaks to University of California San Diego students when she gave the 2016 Convocation keynote address. 
Her desire to maximize human potential stems from decades spent wrestling with her own identity and purpose.
Vivienne began life as Evan in Monterey, California, a picturesque place author John Steinbeck refers to as "The Pastures of Heaven." The highly intelligent child boasted natural athletic ability and, in her parents' eyes, was poised to win both a Nobel Prize and a Vince Lombardi Trophy. But, by 1995, marred by depression, she had flunked out of college and was living in her car, contemplating suicide each day.
After years of homelessness and hopelessness, she vowed to dedicate her own life to improving the existence of others.
Emboldened by her new mission, Vivienne returned to the University of California at San Diego, where, in a year, she aced all of her courses and completed her undergraduate studies in cognitive neuroscience.
During her five years at Carnegie Mellon University, Vivienne's research was a mashup of neuroscience, technology and machine learning. Along the way she got to build a face and expression recognition system for Google Glass to help autistic kids understand and be understood.
Her success in Pittsburgh was built on collaboration and, she admits, a lot of solitary nights binge-watching "The Sopranos" in between study sessions. 
"I got really hooked on the idea of not just researching a basic science question — which I love to do — but turning it into something that directly and unambiguously made someone's life better," she says.
"The idea that you can make a decision to be a better person that would actually pay dividends to everyone around you was a big lesson. It's a lesson that I tried to leverage into startups and found some modicum of success."
She was doing great things and giving others great joy, but couldn't find the same fulfilment as the person she was.
By the time she gave her dissertation defense, she had lost 60 pounds of upper body mass and her hair was long. In her now oversized suits, people assumed she had cancer, when, in reality, she was transitioning to happiness.
Vivienne, who also is an accomplished author and speaker, once toyed with the idea of writing a science fiction novel about a mad scientist who builds robots that save the world.
Thankfully, for all of us, she decided to make that dream a reality.