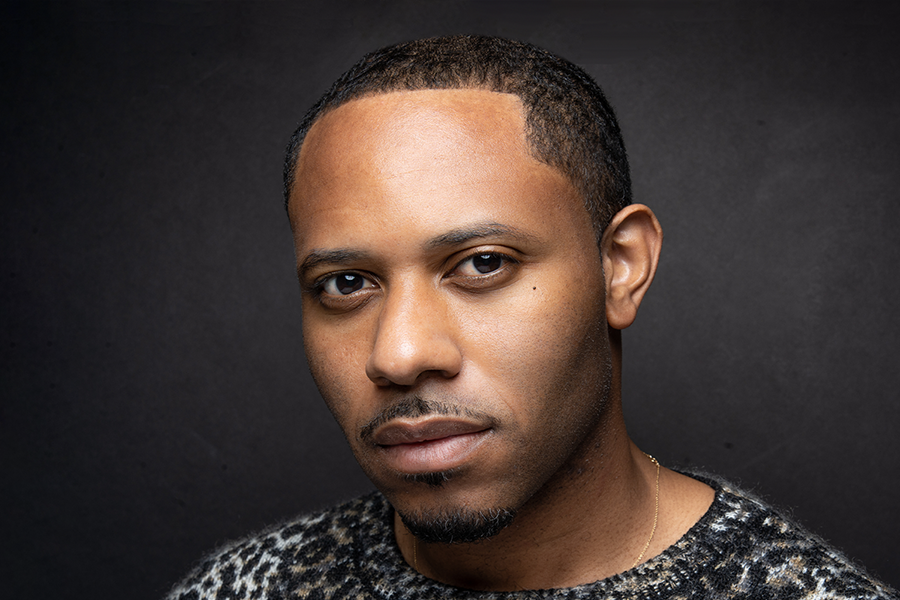 June 14, 2022
Connecting the Dots
For as long as he can remember, 2008 College of Fine Arts graduate Larry Powell has invented characters and stories. He filled entire spiral notebooks with movie scripts at age 9. He couldn't write fast enough — and when he ran out of notebook paper, he'd use paper bags.
The writing never stopped, and, after college, Larry pursued both acting and playwriting. He now lives in both New York and Los Angeles, writing for stage and screen, acting and hosting workshops — in essence, always storytelling.
Growing up in South Central Los Angeles, Larry remembers acting out stories with figurines and then videotaping them with his godmother, Darlene.
"I really believe that I was brought here to do it. An ancestor somewhere [who] was a writer is writing through me. No one taught me how to do it. I would literally just start writing: you can ask my mom," he says. "I write from a place where I am compelled. I write for sanity's sake. I write because it is an answered prayer for me to write."
His gift for storytelling was detected early by his mom, Shandra, who fostered his creativity. She enrolled her son in Oakwood School, a school where Larry was able to center his love for the arts, but also one where he was one of a literal handful of Black students. Thankfully, Shandra found it important to enroll him into LA's Amazing Grace Conservatory as well, where he was able to grow creatively with other young, gifted and Black students.
Being both Black and queer informs much of Larry's work, and high school — while transformative in developing him as a performer and writer — was also difficult since he was experiencing life from a completely different perspective than most of his classmates. His high school English teacher, Lynn Cohen, attended Carnegie Mellon University, then known as Carnegie Tech, and she encouraged him to apply to her alma mater.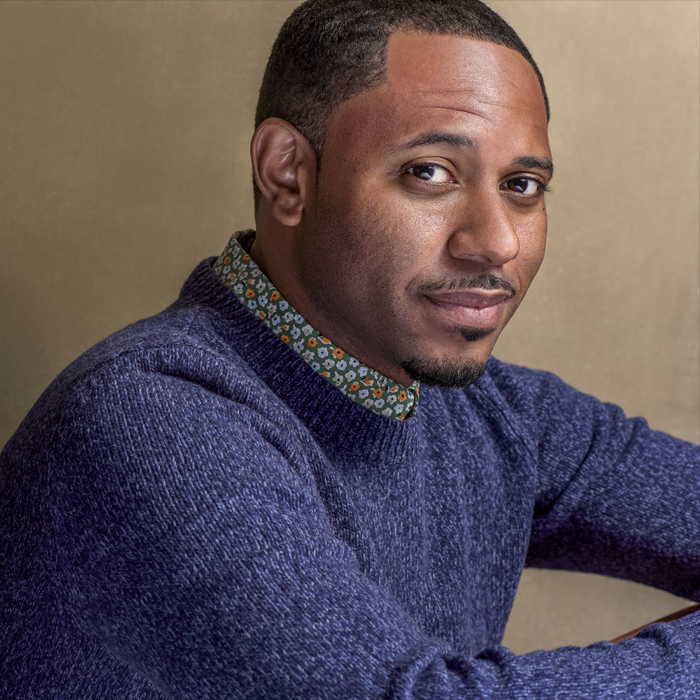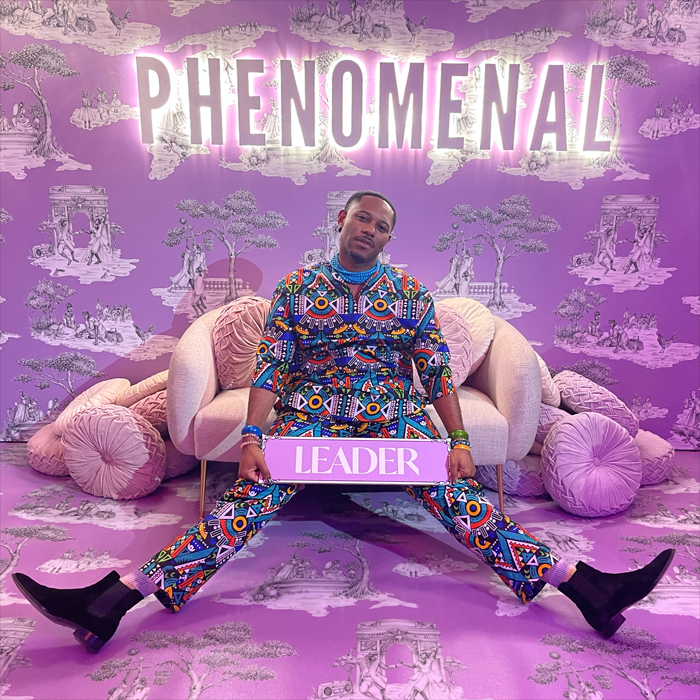 Playwright on the Go
The pace of Larry's bicoastal lifestyle mirrors his art, which is also full of movement. 
The 2021 recipient of the Rhimes Unsung Voices Playwriting Commission from L.A.'s IAMA Theatre Company, Larry recently finished a new play entitled "Eddie's Love," which had its first public reading at IAMA's New Works Festival this year in Los Angeles. He conducts workshops in L.A. and New York, and he lectures in University of Southern California's School of Dramatic Arts MFA Acting program. He is the founder and creative director of Free the Arts, a nonprofit providing a holistic experience for diverse, intergenerational Black artists.
He starred in fellow CMU Drama school alumnus Billy Porter's autobiographical play on Broadway, "While I Yet Live," and he's in the writer's room of BET's "The Ms. Pat Show." He recently wrapped up a 12-part digital series, "The Gaze," which examines the possibilities of Black queer work in white cultural settings. The series was nominated for Two Daytime Emmy Awards, was a 2021 Webby Award Honoree, and won the 2021 Micheaux Film Festival for Best Comedic Digital Series.
In between, Larry dedicates much of his time to activism — moving to Louisville, Kentucky for a month to be part of the Black Lives Matter movement following the shooting of Breonna Taylor — and asking existential, quarantine questions of himself and society.
Through his plays, Larry says he's not trying to change anyone's mind. He's simply doing what he loves.
"I'm trying to write something that I like, and I just hope other people like it, too."
Becoming an Artist-Citizen
While he wrestled with leaving home for the first time and exploring the larger question of his own identity, Larry's time at CMU, where he earned a bachelor's degree in drama, provided a solid foundation for his career.
At CMU, he studied Shakespeare, James Baldwin, Edward Albee and August Wilson. (He performed in the 2008 production of "The Piano Lesson" — the first August Wilson play produced on CMU's main stage.) He would listen repeatedly to "Who's Afraid of Virginia Woolf" and Paul Robeson and Jose Ferrer's 1943 audio recordings of "Othello."
He spent days writing in Oakland's Kiva Han cafe with a cup of chai tea; and learned with supportive professors like Catherine Moore, teaching professor in the School of Drama.
"Larry was a creative, thoughtful and powerful artist as a student and an avid participant in our independent festival of student-produced work, Playground." Catherine says. "His dedication as an award-winning actor and writer is matched by his impassioned social activism."
"He is an embodiment of the artist-citizen I know will inspire the current generation of students in the School of Drama."
Larry considers his storytelling and activism to be very much intertwined.
"I think that if I take the time to connect the dots, then I'll know more of who you are," he explains "And if I take it divinely for granted that I am connected to you in some way, form or fashion, then I gotta be kind to you. I gotta treat you like a human being."
Larry contemplates the concept of manifestation often. He believes his Rhimes Unsung Voices Playwriting Commission through Los Angeles-based IAMA Theatre Company was one such example. Writer-producer Shonda Rhimes and the Rhimes Family Foundation, which has a focus on promoting cultural inclusion, fighting for equality and standing up against bigotry, created this commission to support underrepresented writers of color who have not had a play professionally produced.
"I wanted to receive the commission for years but only got on their radar after they saw 'The Gaze.' something of my own I created and didn't wait to create. They became a fan of 'The Gaze,' and awarded me the Commission. It meant a lot to me because number one, it was a manifestation," he says.
"Your life will bring you to what you're asking for. You just gotta keep on knocking at the door."