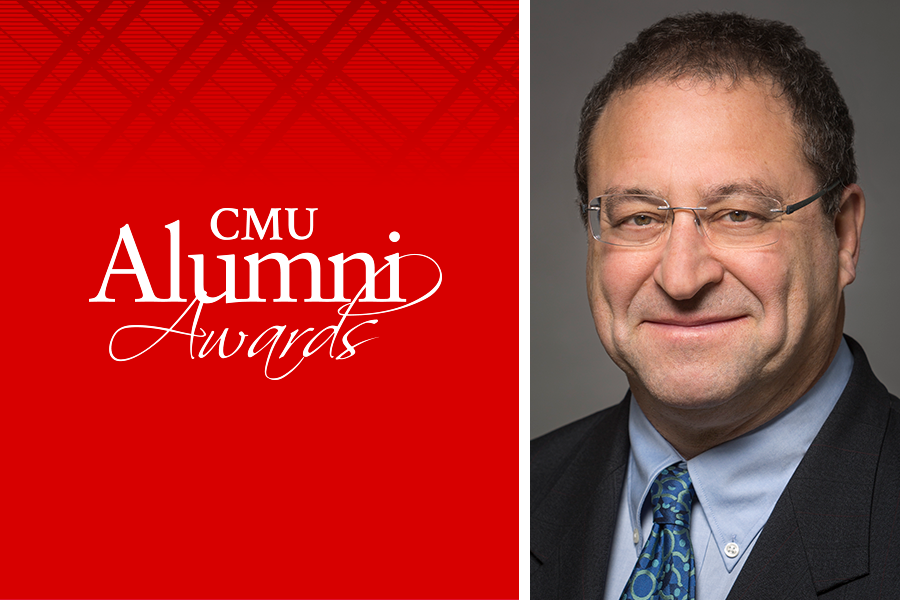 2018 Alumni Achievement Award Spotlight: Mark Gelfand
Mellon College of Science alumnus believes in the power of STEM to change the world, one life at a time
Mark Gelfand is a believer. He believes that inside every child is a scientist.
For the 1973 Carnegie Mellon graduate, STEM is more than just a field of study. Gelfand sees science, technology, engineering and math as the keys to a better life and a better world, and he leads multiple efforts to put them in hands across the world.
A native of South Euclid, Ohio, Gelfand was inspired by the space race of the 1960s and TV's "Watch Mr. Wizard" — and by his uncle Len who was a chemical and electrical engineer. A natural tinkerer, Gelfand found a passion for science and engineering that has never abated.
Gelfand earned his bachelor's degree in physics from the Mellon College of Science, a field he felt could give him the broadest view of science and engineering. In 1985, he founded Boston-based company Intex Solutions, Inc., which developed the standard calculator for the international structured finance markets. Gelfand and his wife have three sons, who all became engineers.
During his son's education Gelfand found his true calling, developing a deep concern about a lack of hands-on STEM instruction for children without resources like those he provided to his family. He then founded the Gelfand Family Charitable Trust to support STEM initiatives in several U.S. cities, Israel and east Africa.
One of the first beneficiaries of the trust was Pittsburgh. In 2006, he created the Leonard Gelfand Center for Service Learning and Outreach at Carnegie Mellon, which is named for his engineer uncle and works with CMU students, faculty and staff to improve K-12 educational opportunities, specifically in STEM areas. It serves about 1,000 students annually through tutoring, mentoring and career presentations at schools.
"I realized that instead of putting money in a pot, I could instead propose something and then do it," Gelfand said. 
Gelfand found himself eager to "make an impact on as many kids as possible" and traveled to Israel to see new perspectives on science and engineering education. After a chance meeting with Ethiopian students at an Israeli youth village, he saw that with the right opportunities, students in developing nations could thrive and become the scientists and engineers their communities need. 
He transitioned his family trust into STEM Synergy, an Ethiopia-based NGO that funds hands-on engineering and science centers, STEM outreach programs at universities, municipal school computer labs and other enrichment programs. He also founded and is an active manager of TodayTomorrow Ventures, an impact investment fund that invests in new businesses in Ethiopia. 
It's important to Gelfand that his efforts empower the community to get involved and create the change themselves. 
"It has to sustain," Gelfand said of his work. "It can't be dependent on me."
Since 2015, STEM Synergy has established 15 STEM centers, each equipped with state of the art laboratories and an auditorium. Gelfand has already achieved one of his major goals: 70 percent of Ethiopian university students graduate in STEM majors.
"I found a place I really wanted to be," Gelfand said. "And somehow we managed to change the country." 
Mark Gelfand received a 2018 Alumni Achievement Award for exceptional accomplishment and leadership in his field on May 18 during Commencement Weekend.