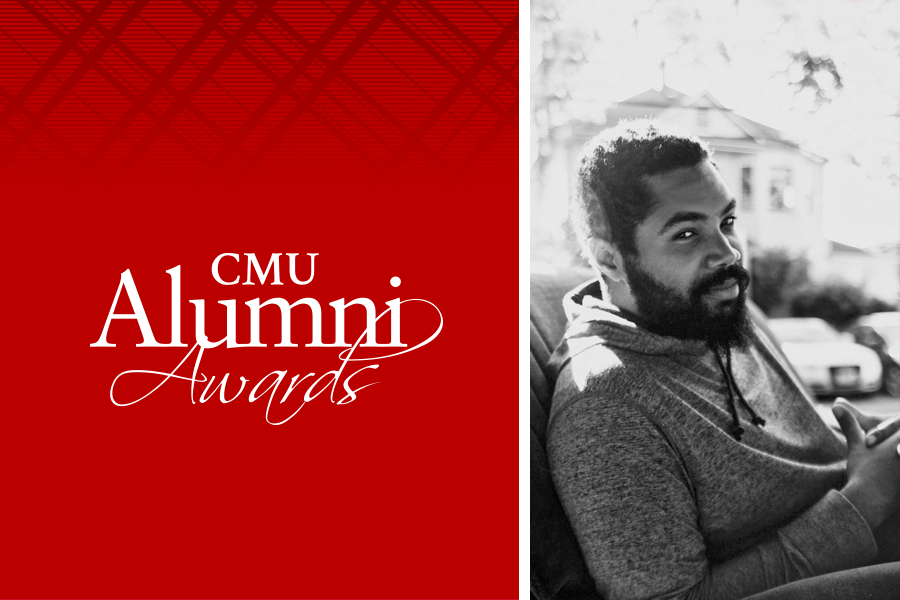 2018 Alumni Achievement Award Spotlight: Tommy Oliver
Alumnus Tommy Oliver uses business skills and artistic passion to make award-winning films
Writer, director and producer Tommy Oliver always knew he wanted to pursue a life of creativity. He just wasn't sure how. Carnegie Mellon set him on the path to finding his medium and his voice.
 "Tommy wanted to tell the stories that needed to be told," wrote Emeritus Vice President for Campus Affairs Michael Murphy in Oliver's letter of recommendation for an Alumni Achievement Award. "Tommy wanted to enlighten the world about things about which he felt it deeply needed to be enlightened."
"It's all about conveying emotion, and doing it authentically," explained Oliver.
His filmmaking career began while still a student. He agreed to produce "Sophia for Now," a full-length feature written and directed by two fellow students. Murphy and Jay Devine, Dietrich College associate dean for undergraduate studies, were convinced to invest in the film, together donating its $10,000 budget.
"They looked at me like I was crazy," Oliver laughed, but they funded the film. And the rest was history.
Oliver has what seems like an unusual background for a filmmaker. He graduated in 2006 with majors in economics and digital media and a minor in business administration. Yet, Oliver feels these fields of study are part of what helped him become so successful so quickly.
"Economics has changed the way I think, and my approach to business and in life," he explained. "Thinking about opportunity costs or game theory — all those things have become intrinsic."
It is working. He founded his own production company, Confluential Films, in 2012. He is one of the youngest people to ever produce a feature film at Sony Studios — 2015's "The Perfect Guy," which made $26 million its opening weekend. His directorial debut, the semi-autobiographical "1982," premiered at the Toronto International Film Festival to critical acclaim in 2013. He also produced 2011's "Kinyarwanda," a Sundance Award winner and sixth on Roger Ebert's top 10 list of films of that year.
Last year, he and his wife, Codie, had the most-viewed unscripted TV debut in Oprah Winfrey Network history with "Black Love," a docu-series that uses interviews with black couples to showcase what it takes to make a relationship work.
Oliver conducts workshops in Los Angeles for CMU students in the Master of Entertainment Industry Management program and the Showcase of New Talent for the School of Drama. He goes out of his way to help students and alumni, sharing with them his hard-fought knowledge about how to avoid the pitfalls of the entertainment industry.
"I appreciate CMU," he said. "I appreciate the role it played in getting me in where I am now."
Tommy Oliver received a 2018 Alumni Achievement Award for exceptional accomplishment and leadership in his field on May 18 during Commencement Weekend. Read more about CMU's 2018 Alumni Awards and honorees.