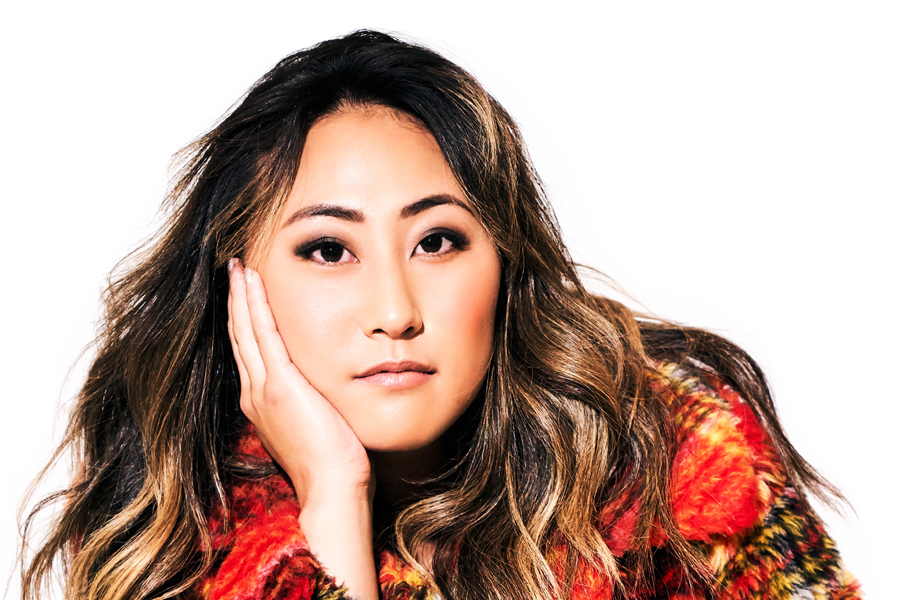 July 23, 2020
Shine On
Alumna Lizzy Capri has made a name for herself as a YouTube persona and a digital phenomenon – and shares her tips for building an online presence
The spotlight shines bright on YouTube star Lizzy Capri (DC 2016). Her more than five million subscribers tune in to see her prank her friends and celebrate her successes. 
Her colorful and playful channel targets millennials with challenges on everything from being faster than a 3rd grader, testing viral TikTok pranks and even transforming home furnishings into Lego models – some videos have received as many as 13 million views. 
We caught up with Lizzy on how she created her online personality and advice on optimizing your presence in this highly digital time.  
What was your experience at CMU?
My experience at CMU had its ups and downs and taught me a lot of valuable life lessons. I was a part of the swim team and joined Greek life where I made lifelong friendships and I will always be grateful for that. The curriculum was definitely challenging and at times it was very stressful, but now looking back at it, the workload set me up for success and has helped me get to where I am now. 
Did you start making and posting videos with the goal of making a life on YouTube?
I graduated CMU with a double major in technical writing and statistics. I interned at LinkedIn for a summer and then secured a job there as a technical writer right after my senior year. So, I had never actually pursued becoming a YouTuber at the time or before until fellow alumnus Carter Sharer introduced me to the world of YouTube. Once I started my own channel, I knew there was tremendous value in creating content on YouTube and I realized that I could make a living out of it on my own terms. I loved being creative and having fun with what I did while also working hard behind the scenes to make it work. 
We're all living in a virtual world now, so what advice do you have for being engaging or standing out in this world of virtual meetings and presentations?
I think the biggest lesson I've learned from crafting my personality on YouTube is that you have to work on your presence. It's not just about the inflection in your voice but it's also about the energy you give off. For the type of content I create, what keeps my fans engaged is the genuine attitude and energy I have throughout my videos. If you are having a good time it will translate and will result in your audience staying engaged. 
How did what you learned

 at CMU 

translate

 into what you do now?
Technical writing and statistics, as far off as they seem from what I do now, have been very applicable in getting to where I am today. Having a statistics background has helped me understand how the YouTube algorithm operates and how to optimize our data to increase viewership. Technical writing has taught me how to develop a structure for things that don't exactly have any. Learning and understanding how to structure something in a way that is easily digestible has helped me create the infrastructure to my videos and to my business.  
Looking forward

,

 what ambitions do you have for Lizzy Capri?
I want to continue to provide fun and exciting videos for my fans so I can continue to grow. 
I'd love to get into fashion, fitness, and makeup in the future and one of my ultimate goals in life is to create a non-profit rescue center for dogs! I have always loved animals and it would be a dream to help abandoned or rescued dogs get a second chance at life! 
Are you having as much fun as it looks like you are?
Yes! I absolutely love what I do and feel so inspired and driven to continue to grow. I am incredibly grateful and fulfilled to be able to do what I do. The best part about having my own channel is that I have complete creative freedom so the possibilities are endless!