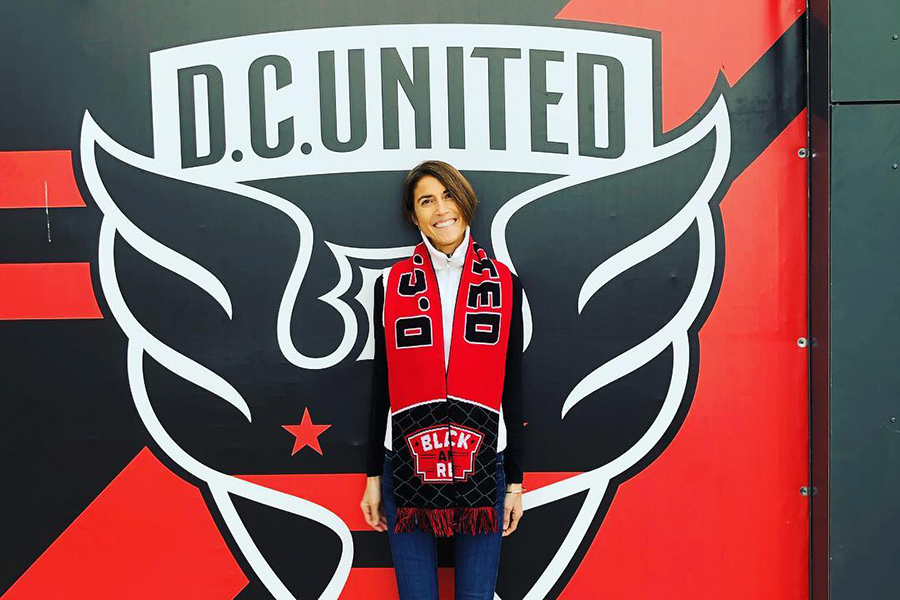 June 12, 2020
Sprinting Toward Social Change
Alumna Trina Bolton is using sports to address global diplomacy and societal issues
By Stanford Becton (DC 2021)
When the COVID-19 pandemic struck, much of the world came to a standstill. However, for Trina Bolton (HNZ 2012), her work as a program officer in the U.S. Department of State's Sports Diplomacy Division of the Bureau of Educational and Cultural Affairs continues on a global scale.
In her role as a Sports Diplomacy Officer, Trina works with U.S. Embassies and other bureaus to manage public diplomacy sports exchanges with youth athletes, coaches and emerging sports leaders from every corner of the world. Reaching out from the grassroots to the professional levels, these programs promote respect for diversity, women's empowerment, disability rights and public health.
In a D.C. workplace that crosses borders, the onset of the pandemic forced Trina to alter her plans in an area that she has been in since graduating with a Heinz College degree. Although mega-sporting events are postponed, Trina and her colleagues are staying true to their mission of diplomacy through sports by going "virtual." For example, the office shifted in-person programming to online peer mentoring for international professionals in the disability sports sector and also launched a GET FIT online workout and talk about resilience featuring American athletes.
"The virtual sport for social change space has exploded and our U.S. Department of State Sports Diplomacy office is a part of the online outreach game," Trina says. "We are working with our U.S. Embassies to keep people engaged both at home and abroad. Physical people-to-people exchanges and sports are on pause, but we can still run health and wellness activities that tap into the passion for sports and promote positive social change." Virtual programming is a way that the sports diplomacy community is adapting to the new global context COVID-19 presents.
As someone who grew up in Atlanta when the 1996 Olympics and Paralympics took place, Trina always recognized the importance of sports around the world. After graduating in 2005 from George Washington University where she ran cross country, she worked at the Brookings Institution. When she began to try to fully understand the think tank's policies, she realized that something was missing for her.
"I had four years of work experience and was ready for academia again" she says. "I wanted to understand and tackle those quantitative areas that challenged me most. I was encouraged by the courses and curriculum at Carnegie Mellon and the international affairs dual track offered by Heinz College. I told myself, I can tackle the things that come hardest to me."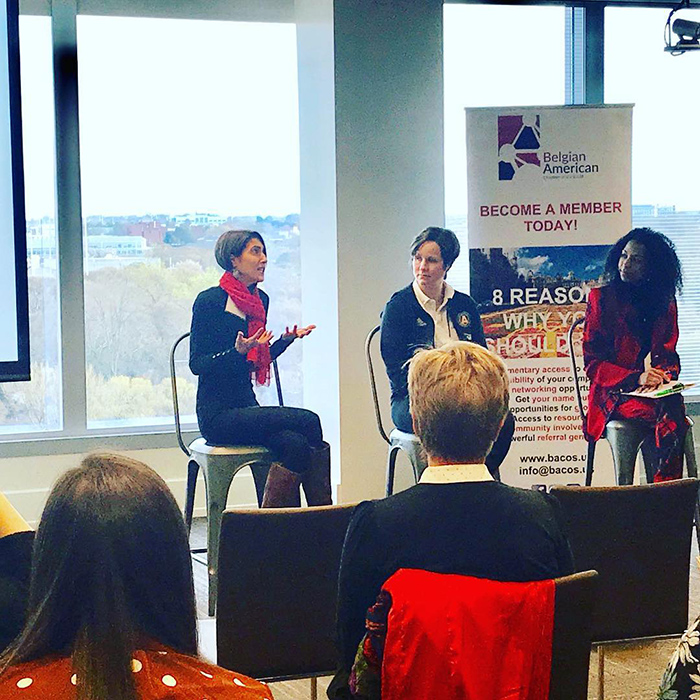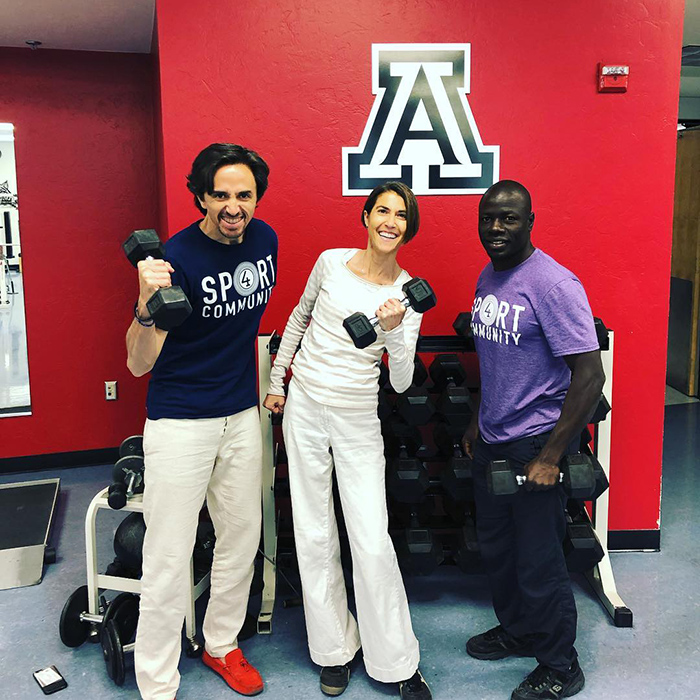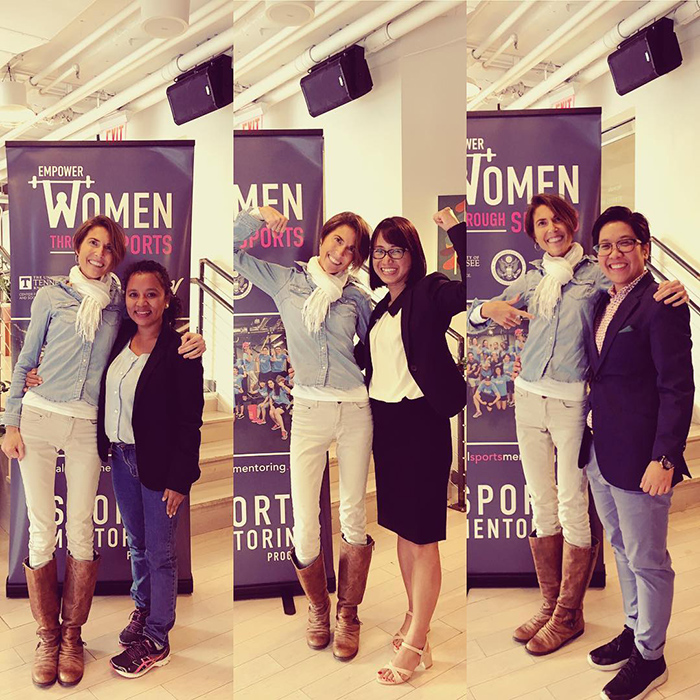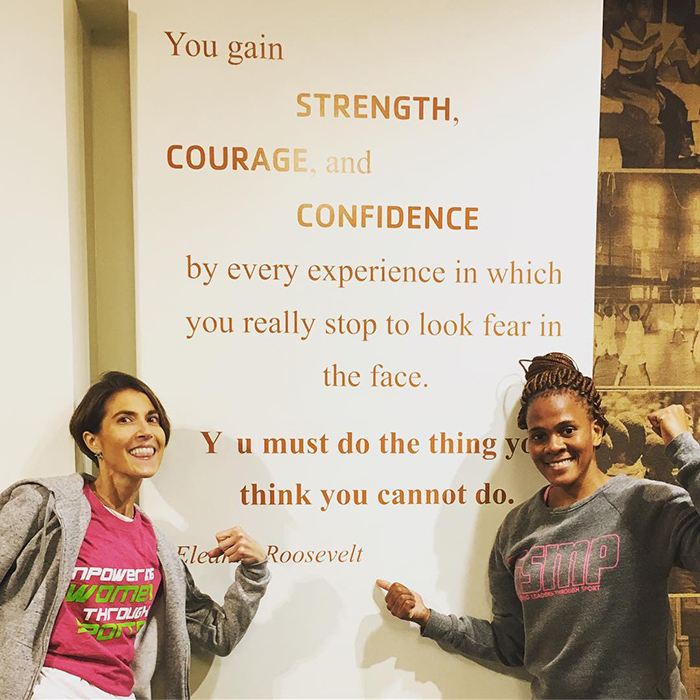 Trina's decision sent her on a new journey at Carnegie Mellon.
"That first year, I just dove in, it was hard on my brain. I did well and made some lifelong friends from what was a special experience—so concentrated and intense," said Trina.
Her second year, she participated in the Heinz College in Washington, D.C., program, returning to the city she already knew. Trina worked full time, taking classes at night where she was able to hear from speakers in the political sphere, focus on a sports and transportation-related capstone, and discover her current field of work.
"I realized I had an interest in global affairs and sports that had been building up in ways I hadn't captured before," she says.
Her time at Carnegie Mellon put her in a position where she can impact the world today, even during such a turbulent time for society.
"I remember taking a crisis management class at Heinz, and we are in one now more than ever with COVID-19," she says. "I also think of challenging days in Hamburg Hall, but if this ATLien can survive a Pittsburgh winter, we can all get through 2020 too."
In the eight years since her time in Pittsburgh, Trina has had the opportunity to grow and learn about sports and its global impact on a political scale.
"At any given moment, I'm humbled to push policies that justify our niche work while meeting people from every corner of the world and across the United States," she says. "What I do is unified by a common thread of using sports to build bridges between people from all walks of life."
Trina does her work in a relatively new division on a governmental scale. The Sports Diplomacy Division was created in 2001 to aid in the efforts to connect with young people in the Middle East after the tragedies of September 11. Now covering all regions, the office is a small team of six people who use sports as a platform to reach new audiences.
"Sports can transcend cultural divides and languages while bringing people together," she says.
More specifically, Trina is proud to work with sports leaders across the globe through the U.S. Department of State and espnW Global Sports Mentoring Program with the University of Tennessee as a partner.
"A woman's participation in sports shows that they can fully reach their potential and succeed in society," she says. "Sports is such a concrete, leapfrog way to demonstrate that if that girl can score a basket, she can go to school."
Even in the uncertain and unprecedented times of this pandemic and social unrest, the desire to make a positive change in the world continues in Trina's work.
"The world is a surreal and scary place right now because of COVID-19, but we must look to the silver lining of community and resilience," she says. "With the more recent heightened unrest, I truly believe that it is time for a change. I hope that my efforts in sports diplomacy supports this positive social change."