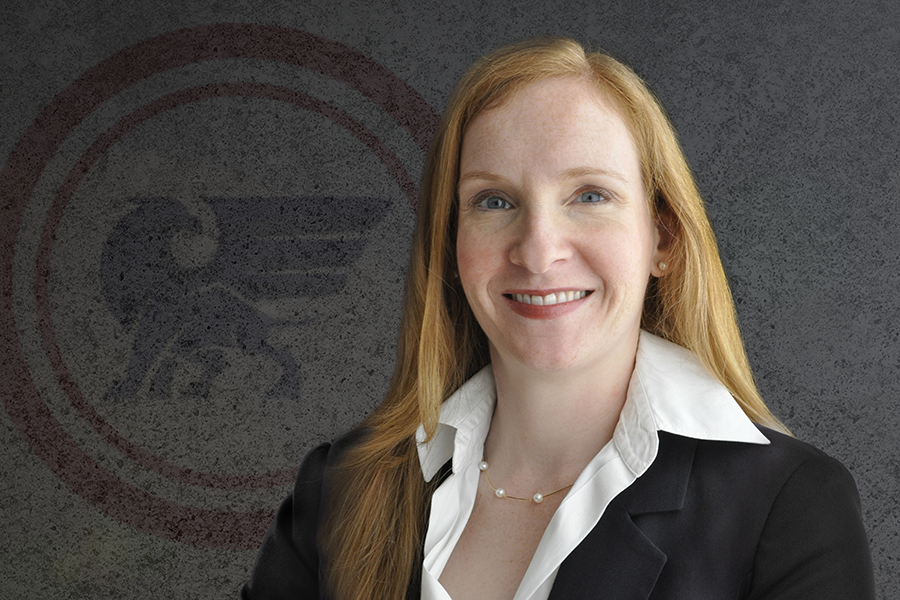 October 13, 2020
Back to Business
Tepper School alumna is driven to help companies get back to work safely
Any successful business starts on a simple foundation: Finding a need in the marketplace and fulfilling it.
This year, Carnegie Mellon University alumna Pamela Barnhill saw both an opportunity and a calling — to help the United States and its businesses navigate safely through the pandemic by providing access to high-quality personal protective equipment (PPE) for a reasonable cost. That mission statement evolved into Arizona-based Unified Safe Guard, a direct supplier of EPA and FDA-approved PPE to healthcare professionals, state and federal governments, and other industries that launched in April.
When the pandemic hit, Pamela, who earned her MBA from the Tepper School of Business in 2001, and her partner David Griffin were approached by clients, friends and others for help in their communities and their businesses. Pamela and David immediately saw how their strategic and tactical backgrounds in wellness, manufacturing, international business, entrepreneurship and technology could help serve and take care of others at this critical time.
Together, they work with approved manufacturers both in and outside the United States to provide safe, functional products to their customers including a variety of wipes, gloves, testing kits, on-site medical services and more. These products and services not only keep people that frequent or serve businesses safe, but also allow businesses to stay open. 
"We are helping people and the economy," Pamela says. "With the right PPE, we can keep Americans safe and bring the country back to prosperity."
Pamela recently shared her experience launching a company in this crucial market at this time with us:
What lessons have you learned since launching Unified Safe Guard?
"We work directly with the manufacturers to deliver high quality goods and service levels. The manufacturers we work with are predominately located in North America, Asia and Europe. We have learned in order to deliver high-quality goods that we must not only have direct relationships with the manufacturers, but also hire people in that particular city to oversee operations. The further away from the manufacturing someone is, such as working with distributors or brokers, only increases prices and risk, which is something we do not recommend for our buyers."
How did your CMU education prepare you to pivot to this field at this time?
"My CMU education prepared me to start Unified Safe Guard — as well as my other companies — by instilling the need to find the opportunity, evaluate big-picture thinking with the end goal in mind and use detail-oriented problem-solving with quantitative data to continually iterate the business to take care of the customer and make money."
What's on the horizon for you and Unified Safe Guard?
"Like any business, it will evolve. Currently, we support the community with products and services ranging from industrial UV-light solutions to EPA-rated and FDA-rated solutions to rapid testing kits to on-site medical care to large scale technologies. At the end of the day, we all want to get back to being together and having normal interactions. Unified Safe Guard is here to serve and help bring people safely back together again."