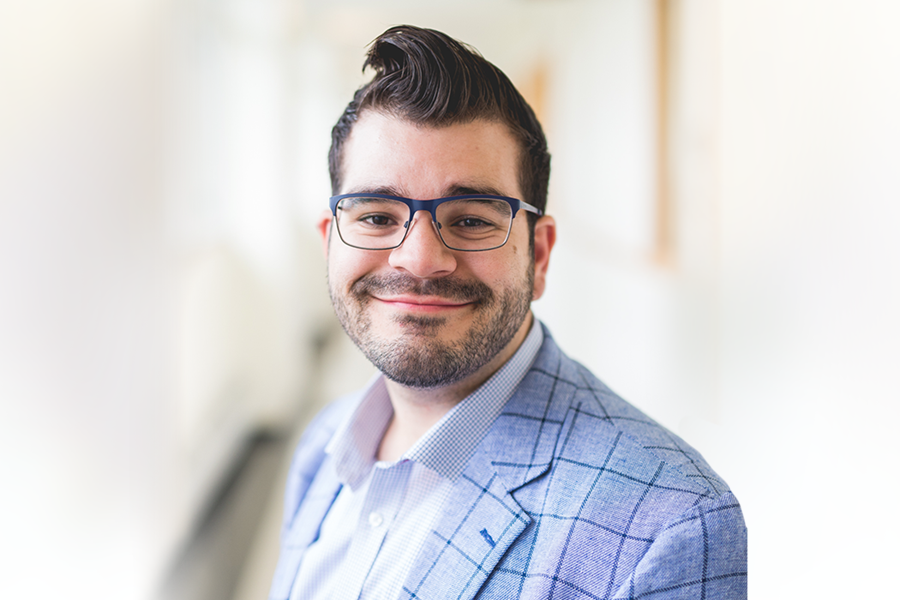 Networking 101
Consultant Juan Carlos Acosta shares what he has learned about the power of networking
Juan Carlos Acosta (DC 2015) used to believe the worst about networking.
"My biggest misconception was that networking was slimy and a tit-for-tat business," he says. "If you approach networking in that way, that's what you're going to get out of it. But if you shift your attitude, it can become a powerful, enjoyable and successful experience."
Acosta shifted his attitude when he changed his career in 2016. A double major in global studies and Hispanic studies at CMU, he was teaching English and U.S. culture workshops at a Brazilian university through a Fulbright grant. Nearing the end of his nine-month stay, Acosta decided to pivot to a career in consulting. He needed advice about entering the profession, but he had neither contacts nor any idea about how to proceed. Acosta relied on his Carnegie Mellon friends to teach him the ins and outs of networking.
Acosta, now a senior consultant with Ernst & Young, is happy to pay forward the help he has received over the years. He has advice on every networking stage ― from how to send a cold email to a prospective contact to requesting an informational interview to structuring that interview and writing a follow-up thank-you note.
"Everything that I've learned about networking over the last three years is what I've picked up from numerous conversations with people who are more advanced in their careers," he says. "These very practical tips help you to connect authentically with people so that a career transition isn't as daunting as it might seem."
Acosta advises others to begin building connections as soon as possible.
"If you're moving to a new city for a new job, reach out to alums who are in that city. Use the alumni online directory, and reach out to the network president and other senior alumni," he says.
Acosta is grateful for the array of transferrable skills he gained at Carnegie Mellon. Study-abroad semesters in Qatar and Cuba refined his ability to converse with people of different cultures and adapt to diverse working styles.
He learned how to be both a leader and a team player as co-director of Juntos, a Pittsburgh-based service organization that assists communities in Nicaragua in addressing social challenges such as gaining access to arts education and developing computer literacy.
"When it comes to your career, no one can do it alone ― networking is inevitable," Acosta says. "Make sure you have a community that is supportive of you and your long-term career success."