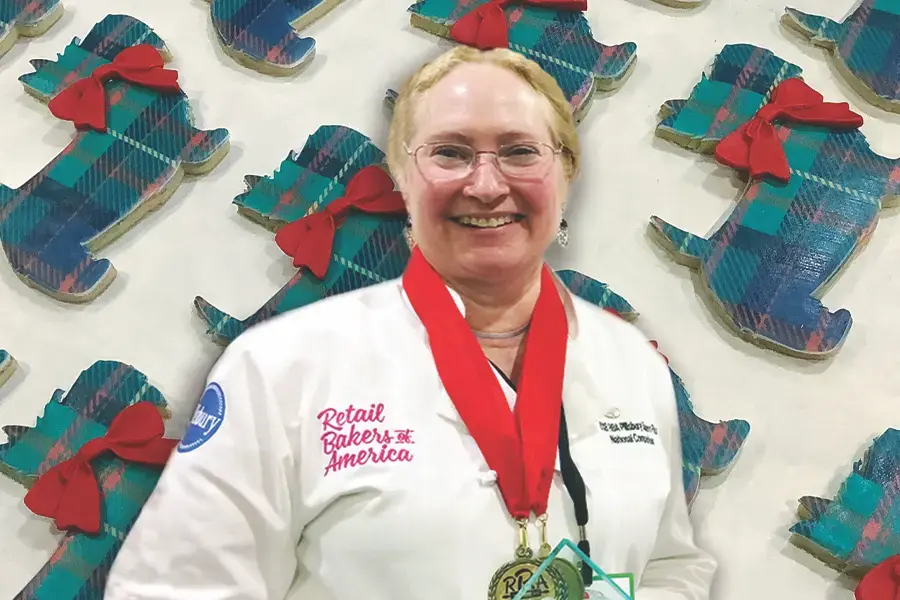 November 30, 2022
Gingerbread Genius
Food Network champion and CMU alumna Mary Jo Dowling creates art you can eat
By Eric Hoffman and Amanda S.F. Hartle
When alumna Mary Jo Dowling decided to attend Carnegie Mellon University, she planned to become a children's book illustrator.
But along the way, her path swerved somewhere much sweeter and delicious.
"I realized how many different disciplines I could use (as a cake artist)," says Mary Jo, who graduated from the College of Fine Arts in 1983 with a bachelor's degree in art.
She owns frosting & crumbs, a sugar art studio in suburban Pittsburgh, where she sculpts whatever her clients dream up and, occasionally, competes and wins baking competitions — like a 2021 episode of Food Network's Holiday Baking Championship Gingerbread Showdown.
Her day-to-day is the epitome of CMU's interdisciplinary nature.
Mary Jo uses painting talents to brush detailed designs on fondant; engineering techniques to ensure her structures stand tall with perfect edges; chemistry skills to craft toothsome chocolate cake; and 3D-printed custom templates that enhance her whimsical designs.
"The fun thing about making cakes is that it makes people happy, and I get to use all the skills I learned in fine arts," Mary Jo says. "They all come into play in some various form in cake art."