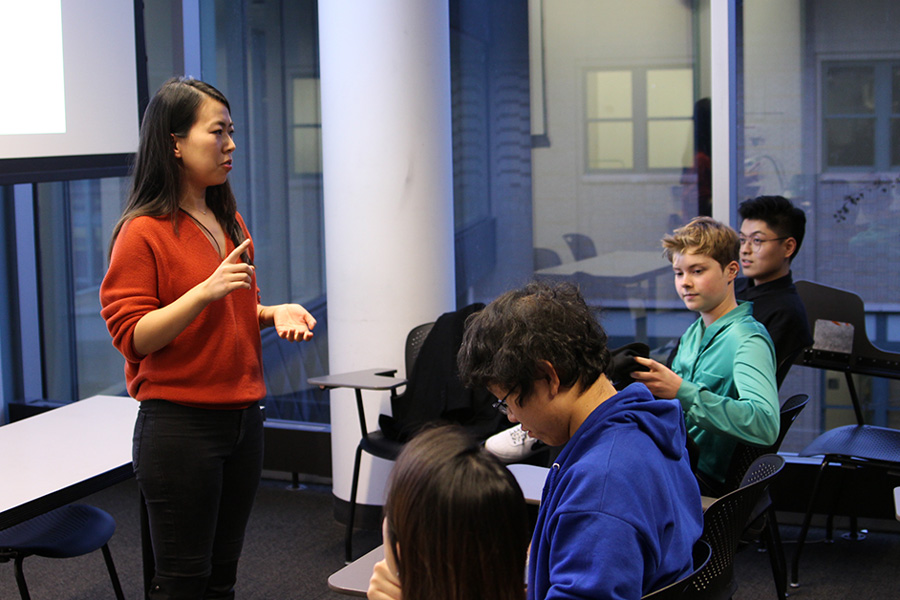 November 28, 2018
Xiaofei Tang Receives Dietrich College Graduate Student Teaching Award
By Stefanie Johndrow stef(through)cmu.edu
Xiaofei Tang, a Ph.D. candidate in the Department of Modern Languages' Second Language Acquisition Program, is the recipient of the 2018–2019 Dietrich College of Humanities and Social Sciences' Graduate Student Teaching Award.
"Xiaofei is an exceptionally strong teacher who, with demonstrated success, devotes great attention to methodology, students' learning and cultivating their confidence and well-being," said Susan G. Polansky, Department of Modern Languages head and teaching professor of Hispanic Studies.
While it is atypical for graduate students to teach at all levels in the Department of Modern Languages, Tang, who joined the department in 2015, has taught both elementary and advanced-level courses in Chinese Studies.