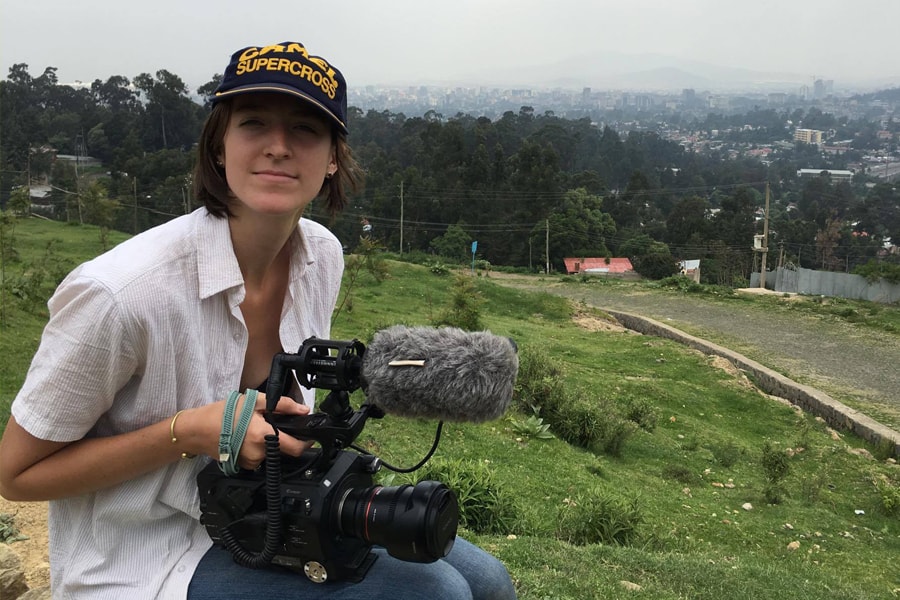 December 03, 2018
Alumna, Writer, Director Named Marshall Scholar
By Heidi Opdyke opdyke(through)andrew.cmu.edu
Kaytie Nielsen, an alumna of Carnegie Mellon University and international filmmaker, is adding to her impressive list of credits. The 2016 graduate is the fourth CMU student to earn the highly selective international Marshall Scholarship, which funds up to two years of graduate study in the United Kingdom.
Nielsen's portfolio is broad and includes creating films in France and India. As part of the Dietrich College of Humanities and Social Sciences Honors Fellowship Program, she worked with Mame-Fatou Niang, an associate professor in French and Francophone Studies at CMU, to create a documentary investigating Afro-French womanhood by exploring the lives of seven influential women of African and Caribbean heritage from diverse professions and socioeconomic backgrounds to shed light on a multicultural France.
Nielsen took French courses from Niang throughout her CMU experience.
"I was immediately taken by that freshman from Texas who approached our discussions in class with a maturity and an energy that was rarely seen," Niang said. "Kaytie was curious to learn, but also curious to understand how our world functioned."