Cohon Center Information Desk Hours of Operation
Standard Hours
Mon-Fri: 8:00AM - 12:00AM
Sat-Sun: 9:00AM - 12:00AM
Contact the Cohon Center Info Desk via email or 412-268-2107.
Information Desk
Located on the first floor of the Cohon Center next to Wean Commons and Kirr Commons the black chairs), the Information Desk is staffed by student employees who can answer any questions you may have.
Student Organization Information
Student Organizations have access to a variety of resources in the Cohon Center, including:
Visitors to the Cohon Center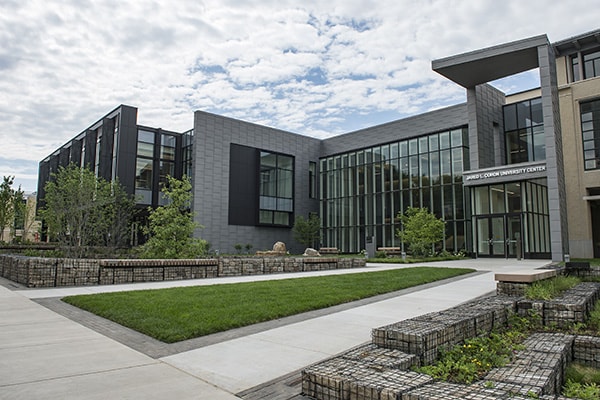 The Cohon Center is located on Forbes Avenue between the Purnell Center for the Arts and Gesling Stadium. The East Campus Parking Garage is the nearest parking facility. Visit Parking Services for more information.
For directions to Carnegie Mellon's Pittsburgh campus, view our campus maps.
Campus Community Information
Ticket Sales & Info
Recognized student organizations may sell event tickets through the Student Activities online ticketing website. Student organizations and administrative departments may also request that the Information Desk sell tickets for upcoming events (read our Ticket Sales Policy). For information on current ticket sales, call the Information Desk at 412-268-2107.
Cultural Trust Performances
The Pittsburgh Cultural Trust offers discounts to Carnegie Mellon University students, faculty, and staff for performances downtown, including at the Pittsburgh Symphony, Pittsburgh Ballet Theater, Pittsburgh Opera, Pittsburgh Public Theater, and CLO Cabaret. Visit the Cultural Trust website to place ticket orders.
Rental Lockers
Cohon University Center Rental Lockers are located on the lower level, across from the WRCT radio station. To rent a locker, please fill out the Rental Locker Request form. Once your request is approved by Cohon Center staff, you will receive your locker number and combination lock.
Prices
$35 per individual semester 
$60 for Fall and Spring semesters
$80 for Fall, Spring, and Summer semesters
(Athletic lockers, which are located at the Tepper Fitness Center, CUC Fitness Center, and CUC Pool Locker Rooms, are available for rental through CMU Athletics.)
Helpful Links
Campus information resource
The Info Desk offers a lost and found website for campus
All items turned in will be posted on the website the following day
View our Lost and Found Policy
Rooms available in the CPDC for quiet study space
Fitness center, studio space, pool, and more
Free for undergrads and grads