To protect the well-being of the university community as the coronavirus outbreak continues to be a rapidly changing situation, the Cohon University Center is adjusting operations as noted below:
Those wanting access to the Cohon University Center should use the entrance along the The Cut near the bookstore. You will need your CMU ID to enter the building. All other entrances are locked.

The Post Office in the Cohon Center will continue to operate under reduced hours; the retail section of the Post Office is closed. Student postal services will be open from 10 a.m. to 2 p.m. The Post Office will continue to serve departmental needs, but departments are encouraged to put a hold on all mail. Approximately 50 departments have put a hold on their mail already. It is also recommended that you redirect UPS, Fedex and DHL shipments to locations on Forbes Avenue. Please use their website tools to help you and your department with tracking packages, and with signature waivers and redirecting shipments, if nobody is there.

Other services within the Cohon Center also have limited hours. The Carnegie Mellon Federal Credit Union will be open from 10 a.m. to  2 p.m. by appointment only. Members of the radio station will have access to the building for the purposes of maintaining broadcast operations at WRCT.

Cohon Center fitness, athletic and recreational facilities are closed until further notice.
The Cohon Center Info Desk will operate remotely until further notice.

 

More information about remote Info Desk hours.
The Cohon University Center is a hub of the Carnegie Mellon campus.
Designed to support health, wellness, and community engagement, the center offers conference space and meeting rooms, a studio theater, a state-of-the-art fitness center, gymnasium, swimming pool, multiple dining locations and plenty of gathering and study space.
CONTACT INFO
Information Desk: Email / 412-268-2107
Scheduling & Reservations: Email / 412-268-1853
Visitors to the Cohon Center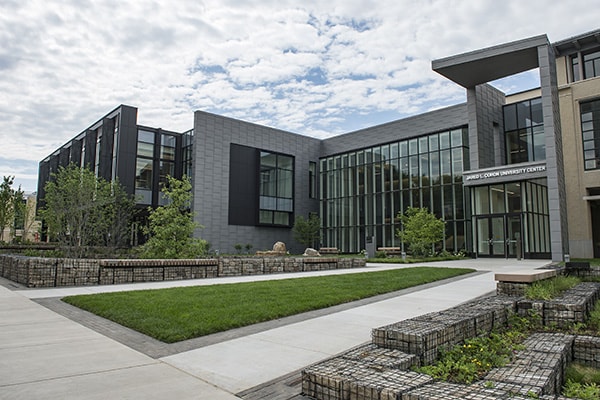 The Cohon Center is located on Forbes Avenue between the Purnell Center for the Arts and Gesling Stadium. The East Campus Parking Garage is the nearest parking facility. Visit Parking Services for more information.
For directions to Carnegie Mellon's Pittsburgh campus, view our campus maps.